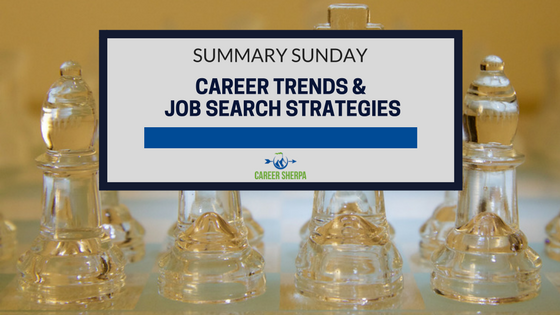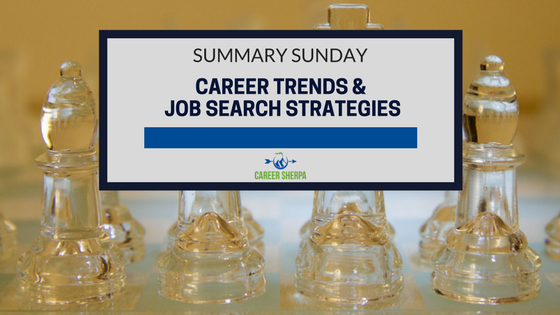 So much is changing with careers and job search today! This week's collection should help bring you up to speed on some of the important trends and strategies you'll need to manage your career. 
This week, I'm sharing more articles than I normally would. That's because some need to be read together. Get tips on how to ask for a raise, conduct a stealth job search and learn about skills you may want to begin acquiring to stay in-demand. You'll find all this and more!
CAREER TRENDS
These two articles go hand-in-hand. Please, learn about "new collar" jobs and the demand for digital science and analytics skills!
We need to fill 'new collar' jobs that employers demand: IBM's Rometty
by Ginni Rometty, CEO, IBM, Special for USA TODAY
Rommetty says:
As industries from manufacturing to agriculture are reshaped by data science and cloud computing, jobs are being created that demand new skills – which in turn requires new approaches to education, training and recruiting.
Investing in America's Data Science and Analytics Talent: A call for Action
by PwC and Business-Higher Ed Forum
This joint report by PwC and Business-Higher Ed Forum outlines 8 ways training and recruiting for new jobs need to morph.  The report says:
The current shortage of skills in the national job pool demonstrates that business-as-usual strategies won't satisfy the growing need. If we are to unlock the promise and potential of data and all the technologies that depend on it, employers and educators will have to transform.
The report shows the various types of analytics jobs and what they are called and salary information.
Big Data Is a Big Deal for Career Opportunities
Here's the article I wrote for US News & World Report this week on the topic.
FREELANCING
Get a Side Hustle, You'll Need One
by Jeff Shuey | Personal Branding Blog
I've been saying this for years! Never put all your income sources in one basket! Here's what Jeff says:
In this day and age there is no such thing as a permanent job. There is no such thing as a forever job. There is no such thing as employee or employer loyalty.
How to Get Started as a Freelancer
by Adrianne Bibby | FlexJobs
Freelancing makes a wonderful side-hustle, so here's how to get started.
UNDERCOVER JOB SEARCH
Networking in a Stealth Job Search
by Liz Ryan | Job-Hunt.org
Here are tips on how to reach out to your network and target potential employers while keeping your job search confidential! Don't miss the other related articles referenced within this post!
NETWORKING
How Introverts Can Network Powerfully: 5 Key Ways To Rock At Networking When You Hate It
by Kathy Caprino | Forbes
Kathy interviews Dorie Clark about how introverts can network! See, there's hope for us introverts after all!
ASKING FOR A RAISE
The Big Question: Should You Ask for a Pay Raise [Infographic]
Infographic by PayScale on YouTern

Hannah Morgan speaks and writes about job search and career strategies. She founded CareerSherpa.net to educate professionals on how to maneuver through today's job search process. Hannah was nominated as a LinkedIn Top Voice in Job Search and Careers and is a regular contributor to US News & World Report. She has been quoted by media outlets, including Forbes, USA Today, Money Magazine, Huffington Post, as well as many other publications. She is also author of The Infographic Resume and co-author of Social Networking for Business Success.