Wrapping up another week of reading and sharing great job search content is something I look forward to.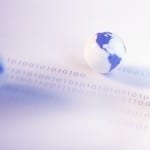 Things have changed a bit in the last several years.  Many of the posts listed below help to understand some of the differences.  At the very bottom is a gentle reminder of the importance of being resilient, open minded and, well, surviving!
Job Search
Top 5 Job Search Blunders from The Undercover Recruiter
Job Search Advice:  Take Risks from Guerrilla Job Search
5 Hiring Process Myths You Need to Know from CAREEREALISM by Heather Huhman
10 Features of a Memorable Business Card from Interview Angel
LinkedIn
Executive Level Job Search:  Update Your LinkedIn Network from Executive Career Brand
A LinkedIn Profile That Works from The Wise Job Search
Negotiations
Winning Negotiation Strategies for Your New Job from Job-Hunt.org by Barbara Safani
As many of you know, job search has changed over the last few years.  Many job seekers can't find the jobs they used to have.  I can't address whether this is a good thing or a bad thing, only that, it is what it is.  We are not victims, we are survivors.  We look at the world around us and look for solutions.  Sometimes these are short-term fixes.  The answers that we once looked for are gone (at least for now).  The stable job, the 20+ years with one company, the one interview and you're hired scenarios no longer exist in today's economy, so please, stop looking for them.  Accept the fact that wages are lower, accept the fact that your next job will last 3 years if you are lucky.  We aren't going back, yet.  Look for strategies to develop multiple income streams, relocate where jobs in your field are more plentiful, constantly be looking for your next job.  Yuck, no one really wants to accept these things.  However, the reality is, we must survive given the current circumstances.  Go ahead and read more about this "How Many Americans Really Want Jobs" from The Atlantic (the comments are the best part).
If you are looking for more information on how things are different and what how you can learn to survive, I'll be offering a couple of workshops in the future.  Visit this link for more details.

Hannah Morgan speaks and writes about job search and career strategies. She founded CareerSherpa.net to educate professionals on how to maneuver through today's job search process. Hannah was nominated as a LinkedIn Top Voice in Job Search and Careers and is a regular contributor to US News & World Report. She has been quoted by media outlets, including Forbes, USA Today, Money Magazine, Huffington Post, as well as many other publications. She is also author of The Infographic Resume and co-author of Social Networking for Business Success.