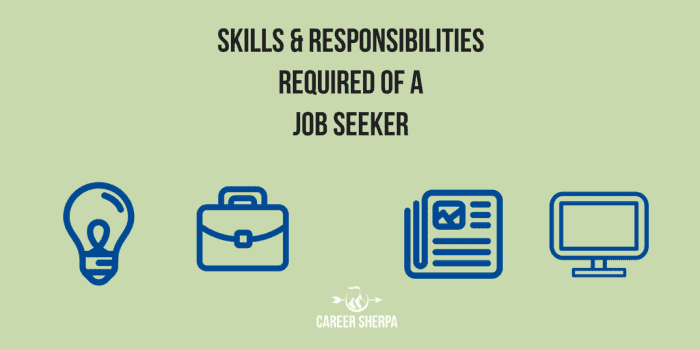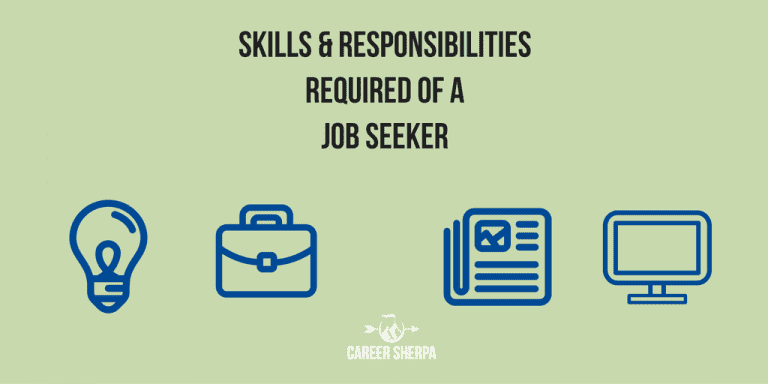 You knew the responsibilities in your last job and your performance was measured against them, for the most part.  But in your new role as a job seeker, has anyone outlined what you are responsible for? In other words, what are the skills and responsibilities required of a job seeker today?
Job Seeker Responsibilities
A modern job search requires you carry out these duties.
Strategically manage online promotion of brand
Plan and implement marketing strategy/campaign
Develop new and manage existing relationships by systematic outreach and follow up
Perform prospecting on the phone and in person to build a pipeline of opportunities
Increase contact volume and enhance image in the community
Monitor activities and performance to ensure activities meet or exceed established plan
Balance a variety of projects simultaneously
Write strong technical and marketing materials
Other duties as assigned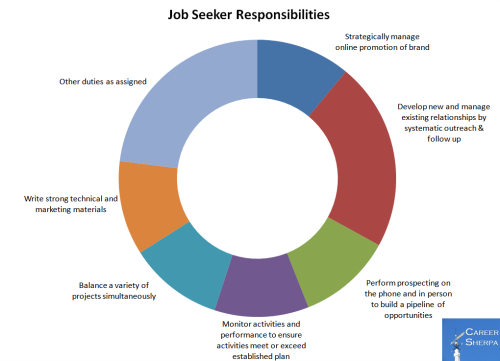 Skills
Now, how about the skills required of a modern day job seeker.
Keen understanding of business etiquette
Attention to detail
Strong active listening abilities
Excellent written and verbal communication skills (Public speaking a plus)
Organizational skills
Self directed individual contributor
Work well under pressure
Sales and marketing skills
Understanding of sales cycle and selling skills
Demonstrated time management skills
Leadership skills
Use of social media and new technology
Synthesize data
Database management skills
Familiarity of research tools and resourceful in finding market information
Customer service skills
Negotiating skills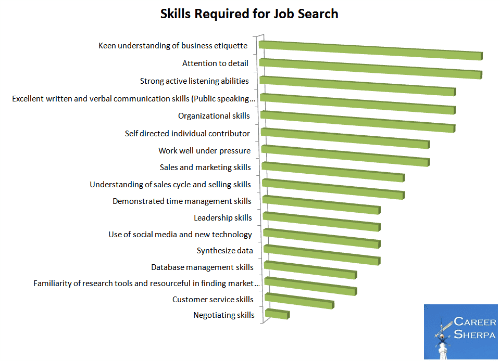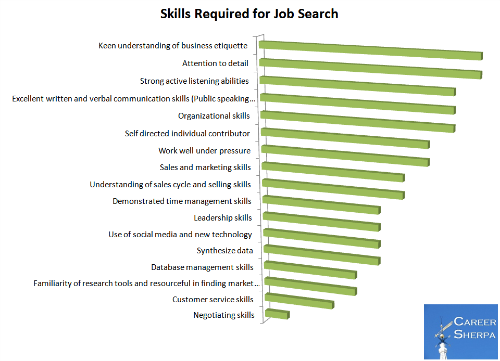 Infographic Job Posting
But wait, it gets even more fun.  I recently ran across an infographic job description and it caught me eye…literally. The service is called Jobgram.  (I also shared it on Google+ where there was some mixed response)
Here is part of what a Truck Technician job with Waste Management looks like.
Creating an infographic requires additional thought and effort on the part of the employer.  I like this a lot.  Too often we see bland, meaningless job descriptions. It may or may not catch on, but with the rise in awareness of employment branding…one never knows!