You have the power to influence how your week goes! It is just as easy to soar as it is to be sour!
It is funny how a typo can become the topic of a post. As I was typing the word soar, my fingers accidentally slipped and I typed sour instead. A simple mistake and a simple fix. And that is exactly how you can view your week as well. Try using these four words to guide your mindset this week.
Seek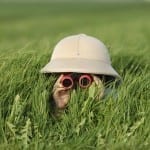 Look for new ways of doing things. Find new people to meet. Uncover alternatives. You need to keep your mind open to new possibilities, not stuck in a rut over how things haven't worked or can't work. "Seek first to understand, then be understood" are the wise words of Stephen Covey. We can never stop exploring and learning! We can not become complacent. You have to keep your eyes open!
Optimistic

If you don't believe you can, you won't. Starting right now, believe in yourself and what you have the power to do. People have achieved amazing, seemingly impossible feats. But, that didn't happen by accident. They truly believed they could. In a previous Motivation Monday, I wrote about how Shawn Achor suggests we can change our mindsets. Be Happy Then Succeed is the answer!
Achieve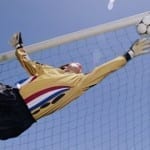 Nothing will happen if you don't do anything! Take action. Set three goals for yourself each day. Instead of focusing only on the immediate tasks, include a goal that has a larger or perhaps more strategic outcome. Maybe you crave work-life balance. Set one of your goals to focus on how you can achieve that. Maybe it is as easy as saying you will take 30 minutes each day to spend time doing something that you love (but specify what that is!) What happens when you begin achieving the goals you've set for yourself? How does that make you feel?!
Rock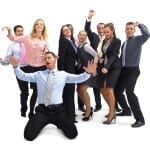 As in the twist and shout type of rock, not like the stone, cold object. Shake it up! Darn it, have some fun.
If you remember the movie Ferris Bueller's Day Off, you can't forget the scene where Ferris sings "Twist and Shout" on the German parade float. Ferris rallies the crowd, gets them singing and dancing and inspires smiles! Get out there and inspire. Let your positive attitude become contagious! It is absolutely your choice.
Can it work? Do these words help reshape your thoughts? I would love to hear your thoughts!
If you are searching for your next job and are not happy with the outcome of your efforts so far, check out my Tough Love teleclass starting October 15th.

Hannah Morgan speaks and writes about job search and career strategies. She founded CareerSherpa.net to educate professionals on how to maneuver through today's job search process. Hannah was nominated as a LinkedIn Top Voice in Job Search and Careers and is a regular contributor to US News & World Report. She has been quoted by media outlets, including Forbes, USA Today, Money Magazine, Huffington Post, as well as many other publications. She is also author of The Infographic Resume and co-author of Social Networking for Business Success.