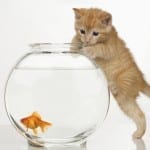 Reaching out.  Following up.  Easier said than done.  But, have you really, really done every thing you can do to fully exhaust your options?
I read emails, comments and hear first hand how job seekers are disgruntled, perhaps even furious, over the fact that employers are not returning their calls or emails.
Getting frustrated ain't going to fix it.  And quite honestly, I am not convinced that the messages left by these angry job seekers are really all that great.
These messages don't work
"Hello, this is Sarah.  I sent you my resume and I haven't heard anything.  Please contact me!"
or
"I recently applied for a position with your company.  I haven't received any response.  Please let me know if I should continue to follow up."
Why don't they work?
Because.  The employer is busy and doesn't have time to reach out to you just to let you know that they have not made any decisions or that you aren't qualified or that hiring for the position has been put on hold.  They only have time to contact those people they are interested in based on whatever key word search they've used to filter resumes or applications or referrals they must speak with. (Over simplified, but darn close to the truth)
You do have options.
For example:
Leave the hiring manager or Human Resources person alone.  Find people you know inside the company and ask them to find out what is going on.
Continue calling back until you do reach the person.  Or if you are sending an email, remind them of your qualifications plus why you are interested in working for their company and be empathetic to their situation.
You are the job seeker, and if you really want an answer to the status of your application or submitted resume, take ownership.  Don't leave a message which passes the burden onto someone else.  And don't be angry.
If this sounds like a lot of work, you are right, unfortunately, it is.  But my hunch is this is where many people falter.  They just don't follow up or continue to follow up.  They give up and blame the employer.
Bottom line:  Don't blame employers.

Hannah Morgan speaks and writes about job search and career strategies. She founded CareerSherpa.net to educate professionals on how to maneuver through today's job search process. Hannah was nominated as a LinkedIn Top Voice in Job Search and Careers and is a regular contributor to US News & World Report. She has been quoted by media outlets, including Forbes, USA Today, Money Magazine, Huffington Post, as well as many other publications. She is also author of The Infographic Resume and co-author of Social Networking for Business Success.