Have you been saying "I hate my job", "I have to get out of this place", "This work is killing me" or something similar.
Employed Are Unhappy and Want to Leave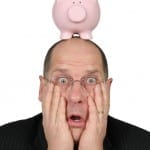 You aren't alone.  As a matter of fact, 32% of the people  who participated in the Mercer What's Working™ survey in 2011 said they will be looking for a new job.
My belief is that many of you have been holding on tight to a job you don't like.  You know the market is tough and you feel lucky to have any job at this point.
But the thing is, you don't want to jeopardize your current job by letting people find out you are looking.  I remember a time when  I had to convince a manager not to fire an employee for working on his resume during working hours.  It was a difficult conversation, but ultimately, the manager did back down.  However, the employee was never viewed the same again.  You don't want this to happen to you.  That is why looking for a new job while employed can be tricky.
Anita Bruzzese, author of "45 Things You Do That Drive Your Boss Crazy . . . and How to Avoid Them," www.45things.com,  interviewed me for a post she was doing on this topic.  She also interviewed Susan Joyce, editor and publisher of Job-Hunt.org.  You will be amazed at some of the ways your employer can find out you are looking, so go and read her article.
Here are some key reminders about looking for a new job while employed:
DON'T
Never use company time or resources (phones, computers, copiers, etc.)
Turn off your LinkedIn update settings.
Never say anything negative about your work, job, boss, company on Facebook, Twitter or any other social network.
Don't tell co-workers you are looking for a new job, ever.
Don't post your resume on Monster, CareerBuilder or Indeed.
DO
Set alerts for target jobs on job boards such as Indeed.com
Read and participate in industry and occupational professional associations.
Schedule interviews and networking meetings before or after work.
Let key people in your circle of friends know that you are embarking on a CONFIDENTIAL search.
Reach out to recruiting agencies to let them know what you are looking for.
Maintain stellar work performance at all costs!
These are just some of the many things to think about as you embark on your search for a new job.  The terrain can be tricky, so watch your step!
What precautions would you suggest someone employed and looking take?

Hannah Morgan speaks and writes about job search and career strategies. She founded CareerSherpa.net to educate professionals on how to maneuver through today's job search process. Hannah was nominated as a LinkedIn Top Voice in Job Search and Careers and is a regular contributor to US News & World Report. She has been quoted by media outlets, including Forbes, USA Today, Money Magazine, Huffington Post, as well as many other publications. She is also author of The Infographic Resume and co-author of Social Networking for Business Success.