So you've had interviews but no offers yet. Here are some ways to audit your interviewing performance.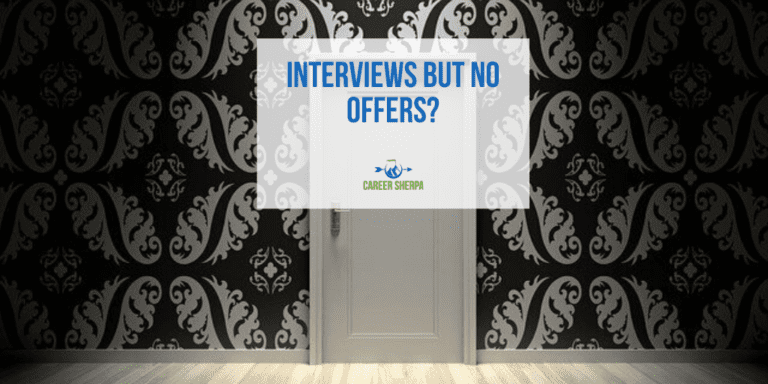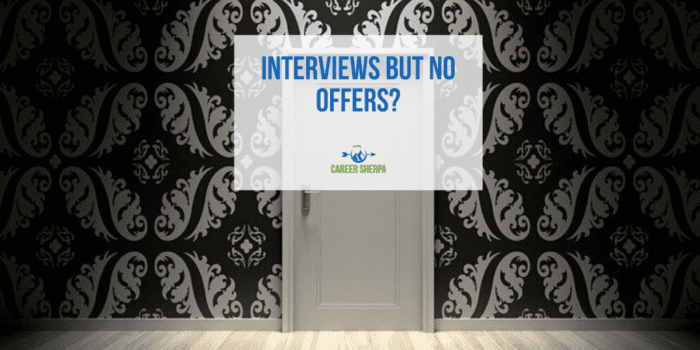 Job interviews can be stressful, unpleasant, or fun.  It all depends on how you view them.
Shift Your Thinking
I tell people all the time to change their mindset before entering an interview. To do this, all you need to do is change how you think.
Instead of thinking:  "I need this job" or "I really want this job", think to yourself, "DO I want this job?"
This one simple shift can greatly impact your emotions about the interview and can change the dialog during the interview. Consider the interview an exploratory conversation.
Audit Your Interview Performance
If you have had many first interviews, but haven't gotten a follow-up or second interview, it may be time to do an audit of your performance.
How are you answering questions?
How is your energy level and professionalism?
What questions are you asking?
How do you prepare for the interview?
What is your body language saying?
What are you wearing?
There is no "right" answer for everyone. Sometimes it comes down to a style and a personality thing.
If you want feedback, ask a trusted friend or better yet, ask them to do a mock interview with you.
Do NOT ask the people who interviewed you for feedback.
Here's why.
Providing feedback to you and every candidate takes valuable time, plus it could put them or their company at legal risk. As much as they may want to help you, it isn't in their best interest.
Phone interviews are particularly tricky since you can't see how someone is responding to your answers. Here are 7 Phone Interview Mistakes You Don't Want To Make
Record Yourself
If you haven't seen yourself in action, video yourself answering questions.  It feels strange and awkward, but it so worth it!
Not Every Interview Converts
It is important to recognize that not every interview will not translate into a job offer. In fact, there was a statistic that said it took about 5-7 interviews with different companies to land an offer…wow!
Here are 41 Reasons Why You Didn't Get the Job
Get More Practice
The more interviews you have under your belt, the better! Consider accepting interviews for jobs you are less interested in- when there is less at stake. Use those interviews to enhance your interviewing skills and build confidence.
If you're still unclear about why you've had interviews but no offers, consider scheduling a mock interview with me.

Hannah Morgan speaks and writes about job search and career strategies. She founded CareerSherpa.net to educate professionals on how to maneuver through today's job search process. Hannah was nominated as a LinkedIn Top Voice in Job Search and Careers and is a regular contributor to US News & World Report. She has been quoted by media outlets, including Forbes, USA Today, Money Magazine, Huffington Post, as well as many other publications. She is also author of The Infographic Resume and co-author of Social Networking for Business Success.