In order to get the most from a webinar, you'll need to have the right tools, set-up, and mindset. This post is about best-practices to maximize your online learning experience.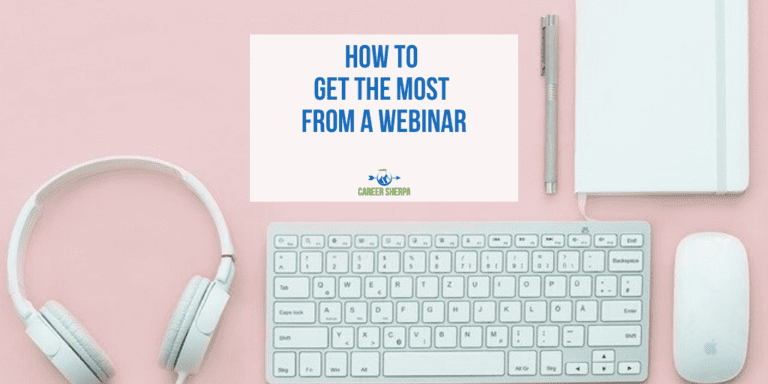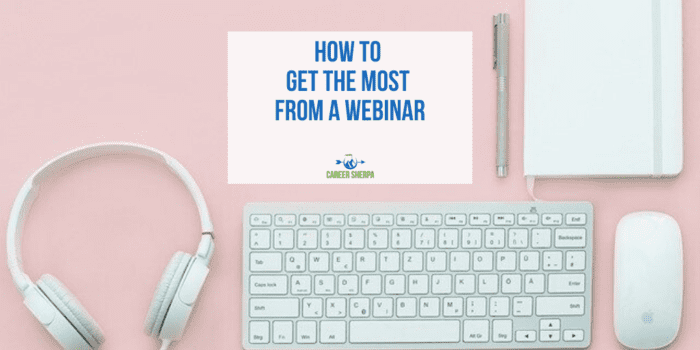 Are you hesitant to sign up for a webinar? Never fear, I'm going to provide some tips and resources for you to feel more comfortable.
There is no replacement for a hands-on or face-to-face experience, but I wouldn't want you to miss out on opportunities due to lack of  information on your part!
As you use webinar tools, you will learn some of your own tricks for getting the most out of the experience.
Read and Follow the Instructions
When you sign up for a webinar online, you will receive a confirmation message which contains login information and some general instructions.
If you are a first-timer, read the instructions carefully!
Save the email just in case you don't get another reminder. You will need the access link in the email. I copy and paste the message into my gmail calendar. Email confirmations often include the ability to save the webinar information to your Outlook calendar. Do this!
Get a headset so you can listen AND speak
If you only have speakers to listen to a webinar, you miss out on the interaction. If you are in a public space or cubicle, the sound will come through the computer's speakers (which may not be so good). By default, the system will chose the computer's microphone (and you probably don't have one).
Using a headset will enable you to listen and talk (if the webinar is "unmutted" ie. set up to let you talk )
Sure, you can dial in through your phone line, but many webinars don't offer a toll-free number. Using the VOIP interface (speaking through the computer connection via a microphone) is free.
Plus, having a headset gives you two free hands to type in comments or questions, participate in polls, and overall, makes for a better user experience.
Personally, I use a Logitech headset I got from a big box office supply store. I've also heard people are using "gaming" headsets that cost less money than the office-brands.
Log in well before the webinar starts.
It usually takes some time for your computer to download the necessary software. It will do this automatically when you click on the webinar link. 5-10 minutes should be enough time.
Get Familiar with the tools and platform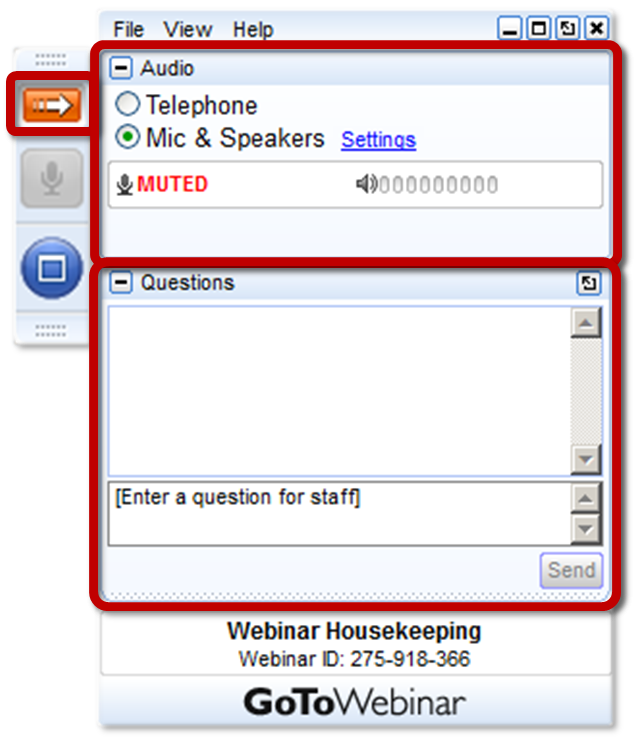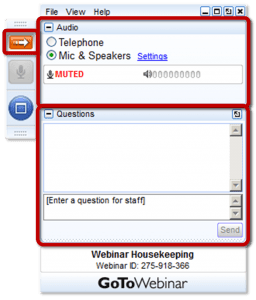 Become familiar with the audio settings (including muting), chat or question boxes, responding to polls, raising your hand, and more!
These are the two most popular platforms for webinars:
WebEx attendee/participant instructions
GoToWebinar attendee/participant instructions
(You could always go to their sites and learn more about how they work BEFORE the webinar if you wanted).
VOIP Technology Can Be Quirky
To minimize the risk of feedback, echo or other weird things, it is recommended that you log out of other web-based programs so that only the one webinar platform is running.
Please DO Ask Questions
When or if you are given an opportunity to ask questions, please do so. First, it gives you a greater learning experience and second, you have an opportunity to "meet" the hosts. If you want or need to have future conversations, they will be much more likely to remember you if you asked a question.
Remember, there are often many people on a webinar, so be sure your question isn't so specific that it would take away from other attendees time and webinar experience.
Chat
Often you can see a running stream of conversations in the chat box. Sometimes that can be even more valuable than the webinar.  Don't be shy, chat! Look at what people are saying and chime in. This opens the door to future conversations and may help you find a go-to source for more information.
Don't Be A Bump on a Log
In short, participate. Almost every webinar presenter wants to field your questions. Honestly, when there is not interaction from the participants, the presenter wonders if anyone is listening. Giving a webinar can feel very lonely at times, so, please, interact.

Hannah Morgan speaks and writes about job search and career strategies. She founded CareerSherpa.net to educate professionals on how to maneuver through today's job search process. Hannah was nominated as a LinkedIn Top Voice in Job Search and Careers and is a regular contributor to US News & World Report. She has been quoted by media outlets, including Forbes, USA Today, Money Magazine, Huffington Post, as well as many other publications. She is also author of The Infographic Resume and co-author of Social Networking for Business Success.