This month's post is one of many Career Collective posts by career and resume experts on the topic of common misconceptions of job search and hiring.  I am honored to be part of this group and want to thank  Miriam Salpeter, owner of Keppie Careers, and Jacqui Barrett-Poindexter, owner of Career Trend, for coordinating this initiative.  You will find links to the other expert posts at the bottom.  I highly encourage you to read them all and bookmark them for future reference or sharing with friends and family.  If you are on Twitter, you can see our community by following #careercollective.
I've chosen to write about the beliefs I've heard job seekers talk about as they travel through the interview process.  The most important thing to know is that the interview process and the interview are unique to each organization and each individual.  There are no absolute standards, well, except those governed by law, and even those are subject to a broad range of interpretation.
Please answer these 20 True or False questions to see how interview savvy you are! ("They" refers to either Human Resources, the hiring manager, or the person conducting interviews)
| | |
| --- | --- |
| Interviewing is an exact science | True or False |
| They know how to interview and are trained to do so | True or False |
| They know exactly what they are looking for | True or False |
| They love interviewing | True or False |
| Hiring and interviewing for this job is their full time responsibility | True or False |
| They must respond to all who apply and are not selected for an interview | True or False |
| They'll provide you with all the information you need before the interview | True or False |
| Job postings list every skill required and are written in stone | True or False |
| They've read your resume thoroughly before the interview | True or False |
| They are interviewing external candidates because they can't find one internally | True or False |
| They are in dire need to fill the position and will hire immediately | True or False |
| They treat each candidate the same | True or False |
| They check references you've provided before the interview | True or False |
| They know exactly how much they can pay and this number is non-negotiable | True or False |
| The job you are interviewing for is the only one available | True or False |
| They want to know about all your past experiences | True or False |
| They are looking for a long-term commitment | True or False |
| Having a great interview means you got the job | True or False |
| They will update each candidate when there is a delay or change in hiring status | True or False |
| They'll let you know you weren't selected and provide honest feedback | True or False |
So, how did you do?  Did you know the answers are all FALSE?
Now, read on and learn from the other experts!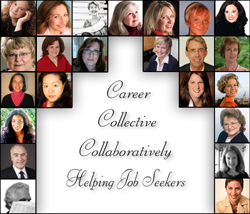 5 Misconceptions Entry-Level Job Seekers Make, @heatherhuhman
Employers Don't "Care", @ValueIntoWords
Misconceptions about Using Recruiters, @DebraWheatman
15 Myths and Misconceptions about Job-Hunting, @KatCareerGal
Are You Boring HR? @resumeservice
Job Search Misconceptions Put Right, @GayleHoward
Who Cares About What You Want in a Job? Only YOU!, @KCCareerCoach
How to get your resume read (sort of), @barbarasafani
The 4 secrets to an effective recruiter relationship, @LaurieBerenson
Job Interviews, Chronic Illness and 3 Big Ideas, @WorkWithIllness
The secret to effective job search, @Keppie_Careers
Superstars Need Not Apply, @WalterAkana
The Jobs Under the Mistletoe, @chandlee
8 Common Sense Interview Tips @erinkennedycprw
Still no job interview? @MartinBuckland @EliteResumes

Hannah Morgan is one of this year's LinkedIn Top Voice in Job Search and Careers and a nationally recognized author and speaker on job search strategies.  She founded CareerSherpa.net to combine her career expertise with her love of writing, speaking and social media. Her mission is to educate professionals on how to maneuver through today's job search process.  Hannah is a regular contributor to US News & World Report. She has been quoted by media outlets, including Forbes, USA Today, Money Magazine, Huffington Post, MarketWatch, LifeHacker, The Muse, Business Insider, SmartBrief, Payscale as well as many other publications. She is also author of The Infographic Resume and co-author of Social Networking for Business Success.