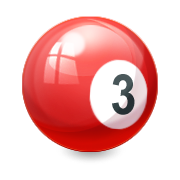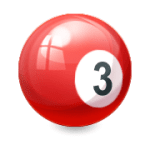 What started as a side project (and technically still is), has become one of my greatest loves! This is post number 658. Can't believe you missed that many huh?  You can always subscribe to get these emailed to you (Subscribe to Guide for Lifetime Career Navigation by Email ) or
Subscribe in a reader.
I am by no means a great writer or SEO guru.  I am an admitted hack, but I am having a great time.
As I mark this milestone, it is about time I come up with a positioning statement for my business and really focus in on my core strengths.  So, here it goes:
Hannah Morgan is a no-nonsense career consultant and strategist directing aspiring leaders toward a better career.  She delivers guidance with a blend of tough love and compassion to inspire her clients to proactively pursue their goals.
I've written a lot about pitches, elevator speeches, and positioning statements, however, doing myself is much harder.  I wrote recently about the help I received from trusted friends in further developing my statement and I hope you too enlist the help of people you respect to develop your own.
Milestones are important and deserve some self reflection.  In your search, you've had milestones.  Perhaps you are measuring months.  You may be measuring contacts.  Some of you may even be notching your belt by rejections (though I don't recommend that).  It is so important to savor your successes.  Look at how far you've come and the progress that you've made.  No one said finding your next job would be fun or fast so stop expecting both.  Sure, you can have some fun along the way, you may even find that you've had time to pursue family or a hobby in greater depth.  That is a milestone.  Cherish these moments, but, don't let them side track you.
Now, move forward with your pursuit of something that truly matters.  Find your calling.  Pursue it relentlessly and with passion and optimism.  It is there, you just need to find it.  To do so, use every resource available.  Spend your time doing the things that really have an impact on your search- meeting with people. Get out of your house.  You won't find a job waiting for you there.
What has been one of your significant milestones?

Hannah Morgan speaks and writes about job search and career strategies. She founded CareerSherpa.net to educate professionals on how to maneuver through today's job search process. Hannah was nominated as a LinkedIn Top Voice in Job Search and Careers and is a regular contributor to US News & World Report. She has been quoted by media outlets, including Forbes, USA Today, Money Magazine, Huffington Post, as well as many other publications. She is also author of The Infographic Resume and co-author of Social Networking for Business Success.