Job search is all about networking, right?! So what if there were an easier way to connect with people you don't know? Google+ might be the answer.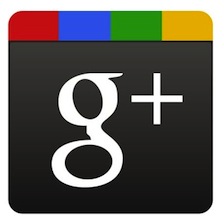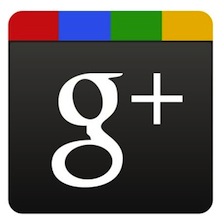 Many introverts just aren't comfortable in crowds of live people. I get it. I'm an introvert and avoid big gatherings as much as possible.  I do it when I have to and know I should be doing it more.  My work arounds are selecting small venues, coffee meetings and  "social".  There are some very interesting features within Google+ that can be helpful to those seeking jobs.  And, by the way, Google+ is open to all now, so let's talk about why you may want to jump on and give it a try.
It's been said that Google+ is a lot like Facebook (but without the privacy issues).
You will be building a brand new set of connections here and you now can chose whom you feel you want to be associated with.  There's no need to feel your privacy and your personal network of friends will be vulnerable to viewable by all or any.
If you use Facebook, you are used to seeing the stream of comments under someones wall post. You'll find that on Google+ too.
You can update your status and include video, photos, a link or just plain old text.
Unlike Facebook, you can add anyone on Google+ to your circles.  This is a huge benefit and a feature similar to Twitter.
Open Access (Hey, you can follow anyone on Google+)
If you want to know what's going on, you can choose to add any expert, guru, or random person on Google+.  No, not companies yet, but individuals who may represent a company or work for one of your target companies.
Ask yourself:  Who are the experts in my occupation, industry and beyond that I want to learn from?  Search for them on Google+
Branding and Owning Your Digital Terrain
Google has power.  Creating a robust Google profile makes it easier for you to be found.  Here is your chance to rise to "page one" rankings within Google searches.  Think SEO as you build your profile.
Let's say you've already built a strong LinkedIn profile, rich with applications such as SlideShare and Box.net files!  You can use LinkedIn as a profile on your about page on Google+.  Driving traffic to that one "must see" source.
Get Your News Here (Sparks)
Why not use Google+ to stay current on news impacting your job search, industry and occupation.
Select categories of information you want to stay up to date on.  For example, I follow news on "job search", "career advice" and "social media" because these are of most relevance to me.  Your choices will reflect your interests.
Video (Hangouts)
While not huge yet, you may see and hear more about this soon.  Google+ provides webinar-like, videoconferencing type capability for no cost.  Are you looking for a platform to meet with 9 people?  No need to leave your home.
I think you'll be seeing more "on air" broadcasts which allow public access to the hangout session.  Screen sharing included! (Think access to learning and professional development opportunities).
No job postings per-se
For those looking for job postings, nope, you won't likely find a lot of them here yet.  You do have the opportunity to nurture NEW and existing relationships if that is of value to your career success.
Want to Learn More?
Here is some recent news and explanation of features if you are interested in some of the basics of Google+
Google+ Tips and Tricks:  10 Hints for New Users from Mashable
Google+ Tips and Tricks: 10 More Ways to Make the Most of Your Account from Mashable
Google+ New Features from The Official Google Blog
Everything You Need to Know About Google+ from The Social Media Marketing Blog
Google Plus Opens to All & Announces 9 New Features from ReadWriteWeb
The fun part is this is new and we are all learning together!  Feel free to add me to your circles (career, job search) by clicking here!

Hannah Morgan speaks and writes about job search and career strategies. She founded CareerSherpa.net to educate professionals on how to maneuver through today's job search process. Hannah was nominated as a LinkedIn Top Voice in Job Search and Careers and is a regular contributor to US News & World Report. She has been quoted by media outlets, including Forbes, USA Today, Money Magazine, Huffington Post, as well as many other publications. She is also author of The Infographic Resume and co-author of Social Networking for Business Success.