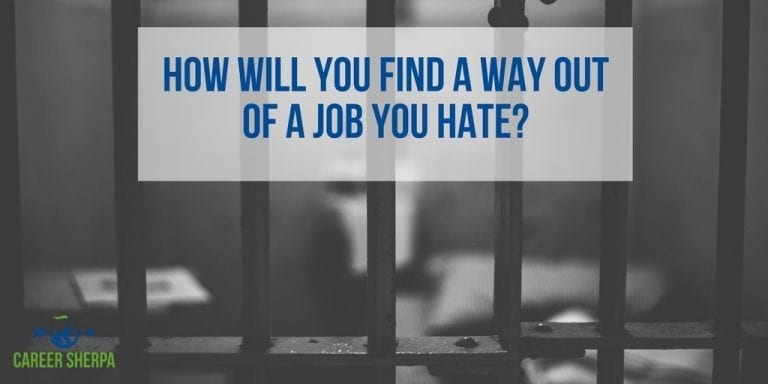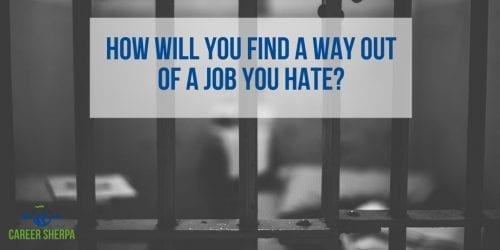 Are you sick and tired of your job?
I've been there too. In fact, I vividly recall hating my job so much that I began plotting ways I could get fired. This lasted months. Until one day I got a call from a friend who had left the same company months before. He wanted to talk with me about an opportunity with his new company and I jumped at the chance.
After several conversations, I accepted the job and the same day, I gleefully typed up my letter of resignation. I went to deliver it to my boss who was on the phone at the time. Not wanting to wait until she was finished with her call, I dropped my letter on her desk and walked back to by cube doing the happy dance the whole way!
Making a change takes effort
I got lucky! I didn't have to scour the job boards seeking my next opportunity. Or maybe it wasn't luck. Before my friend left the company, I had a conversation with him, wishing him luck and suggesting he keep me in mind in case he heard about anything. That's why he reached out.
There's a saying that goes something like
in order to make a shift, the pain of staying has to be greater than the pain/fear of leaving.
Are you feeling the pain?
Find A Way Out
You know how much I like free. Most of the training and resources I recommend to you are no-cost or low-cost. So here's one for you.  Theresa Kopnicky,
Career Coach at Purposeful Living invited me to record an interview to help job seekers (which I agreed to). She invited 13 other career experts too. And the best part is you can have access to these 14 inteviews at no charge. It's called the Ultimate Career Summit and it starts August 29th.
The Ultimate Career Summit
I invite you to The Ultimate Career Summit. A FREE online event that will help you take charge of your career, land a job you love and earn what you deserve. ACT NOW to learn from fourteen experts in the field of job search and career development/advancement. They will share effective strategies to help you begin to take positive actions to designing and developing a career, one that rewards you both emotionally and financially.
Topics cover will include: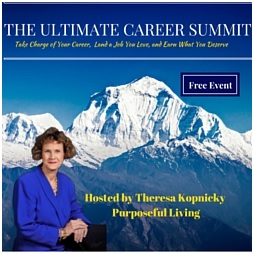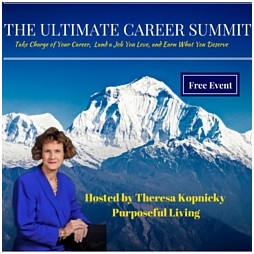 Learn what kind of fears stand in the way of career success
Learn why passion is essential for a great career, and why it is not enough
Use a job-search strategy that matches your personality type
How to use LinkedIn to build visibility in the hidden job market
Learn how to obtain a federal job; forget what you thought you knew
How to create your personal branding for visibility to help advance your career
Hear what actions one can take to confidently and effectively discuss a merit/salary increase
This is the only global event of its kind. This FREE event is packed with career information. Here's your chance to reserve your spot.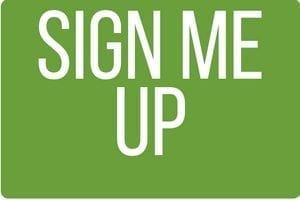 Hannah Morgan speaks and writes about job search and career strategies. She founded CareerSherpa.net to educate professionals on how to maneuver through today's job search process. Hannah was nominated as a LinkedIn Top Voice in Job Search and Careers and is a regular contributor to US News & World Report. She has been quoted by media outlets, including Forbes, USA Today, Money Magazine, Huffington Post, as well as many other publications. She is also author of The Infographic Resume and co-author of Social Networking for Business Success.