While I am sure age-discriminatory practices may exist in some circumstance, I am alarmed by the number of older workers who have a "paranoia" about potentially age-related questions on job applications and interviews.  Alright, maybe it isn't paranoia.  Maybe they are just new to this job search thing.  In either case, I wanted to try to explain a couple of things in this post.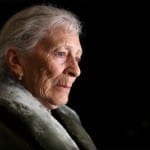 The job application is the employer's way of collecting all the necessary information up front.
Employers are asking for all the information they will need up front, should they decide to hire the individual. It makes their lives easier.  For example:
Social Security number
Schools and dates of completion
Permission to conduct a background check and/or credit check.
These are not discriminatory necessarily.  They are used to  collect data for the employers records, system or future use.  Don't obsess over them, just provide the information if you trust the source is secure and legitimate.  Don't lie, because an online application is a legal document.
There IS one question on the application that I hope will come off one day soon (for the sake of the candidate).  I know why it is there, but honestly, I think it is wrong.  "What was the salary in your past position".
Now, in an interview, you may be asked questions that you assume are targeted at identifying your age.  That is what you think.  Honestly, I don't believe the majority of employers care about your physical age.  For heaven's sake, if you are in the interview, they can see how old your body looks.
When did you graduate?
When they ask for this information, is it because you didn't put that on the application?  If so, they are probably filling in the blanks that HR requires of them. Period.  Many employers conduct background checks (before they decide to hire a candidate, but not before the interview) and one of the things they can check for are dates you attended a particular school.  We've all heard stories of people who have said they have a degree, but upon further review, found that information to be false (and they subsequently lost their jobs).
My hunch is that employers are looking for the correct fit in their organization.  Many times, they don't know how to do this well and sometimes may ask questions that seem illegal or inappropriate.  Don't become defensive or assume that they want to know your age. Consider these possibilities: Is the job entry level?  Does the job require fresh thinking?  Does the job require very current technology skills?  Does the job require someone with hustle or a "can do it and will do it without question" mindset?  If you know this about the job, and you demonstrate these abilities, then why would your age matter?
If you are uncertain about the intent of their question, ask them!
"Your question is a good one, however, I am unclear how it relates to the position?"
And honestly, if they do want to peg your age, do you really want to work there?
Educating yourself and other job seekers on why these questions might be asked is great.  But please, don't try and read something negative into every question.  It comes across during your interview.  Instead, come from a position of inquiry.  Be polite and tactful.
Am I being naive?  Do employers really NOT want to hire someone later on in their years?

Hannah Morgan speaks and writes about job search and career strategies. She founded CareerSherpa.net to educate professionals on how to maneuver through today's job search process. Hannah was nominated as a LinkedIn Top Voice in Job Search and Careers and is a regular contributor to US News & World Report. She has been quoted by media outlets, including Forbes, USA Today, Money Magazine, Huffington Post, as well as many other publications. She is also author of The Infographic Resume and co-author of Social Networking for Business Success.