If you are like 71% of the US population, you're looking for a new job. Instead of doing the same-old, same-old, lift some ideas from today's hot marketing trends and stand out!
Apply Today's Top Marketing Trends To Your Job Search
Job search is all about self-promotion, marketing and sales. Yuck! But before you reject the idea, take a look at some of the trends and how you can use them in your job search. (They aren't all that salesy!)
You are going to need to step outside your comfort zone. Are you ready to think about yourself as a product or service? Can you pretend you are the owner of a business- and that business is YOU!? Check out this presentation!
You Can't Apply For A Job With One
Let me be perfectly clear. You should not use an infographic resume or visual resume to apply for a job. Most recruiters want to see the text version. This is what they are used to seeing and you always want to please your audience (the recruiter).
So why create one?
Because, in many industries and jobs, companies are looking for creative thinkers. They want someone who can solve problems in new ways.
You'll be networking with all types of people. A visual resume can be a unique way to present your background.
A visual resume is online content, which helps you turn up in online search results.
Get Help and Ideas
There is a resource to help you create visual resumes and understand how to use them!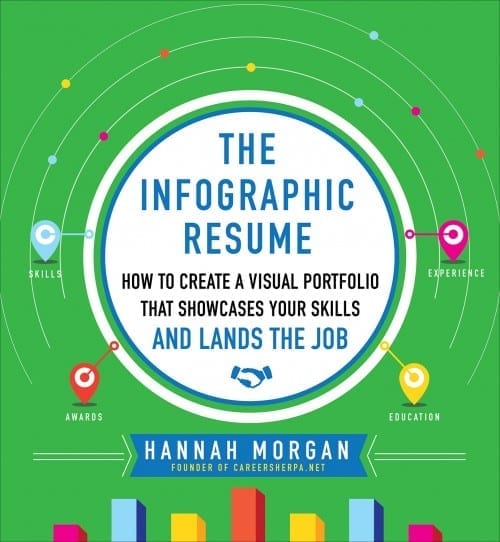 Ta da! My book is available on Amazon here.
To check out the early reviews of the book, see what people are saying.
I'm really excited about this book! I met so many talented people who embrace the idea of visually representing their careers!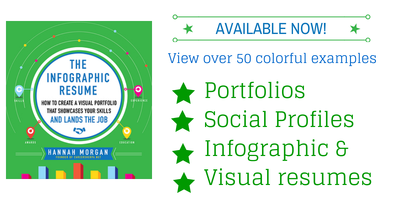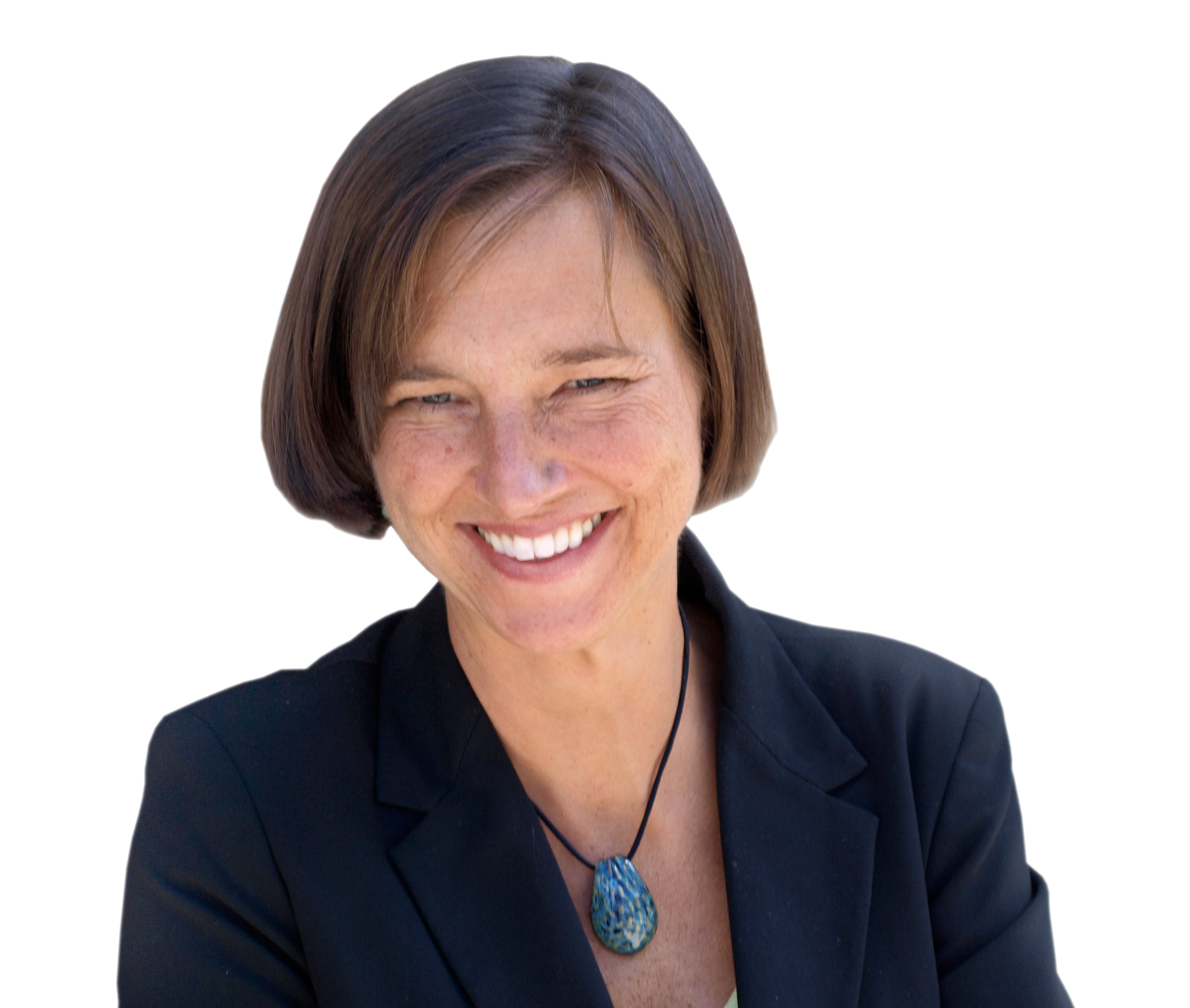 Hannah Morgan is a nationally recognized author and speaker on job search strategies.  She founded CareerSherpa.net to combine her career expertise with her love of writing, speaking and social media. Her mission is to educate professionals on how to maneuver through today's job search process.  Hannah is a regular contributor to US News & World Report. She has been quoted by media outlets, including Forbes, USA Today, Money Magazine, Huffington Post, Aol Jobs, LifeHacker, The Muse, Business Insider, SmartBrief, Payscale as well as many other publications. She is also author of The Infographic Resume and co-author of Social Networking for Business Success.