Making the right career decisions for the right reasons is what this is all about. In an effort to help make decisions based on fact rather than emotion, I wanted to share a decision making framework.
A Decision Making Framework for Your Career
Here are just some of the career decisions you might be faced with:
You are new to the workforce and need to determine which job/occupation/industry to pursue
You want to change jobs, so which jobs are best suited to you?
You have a couple (or more) offers on the table, which one will you choose?
This is what the decision making framework looks like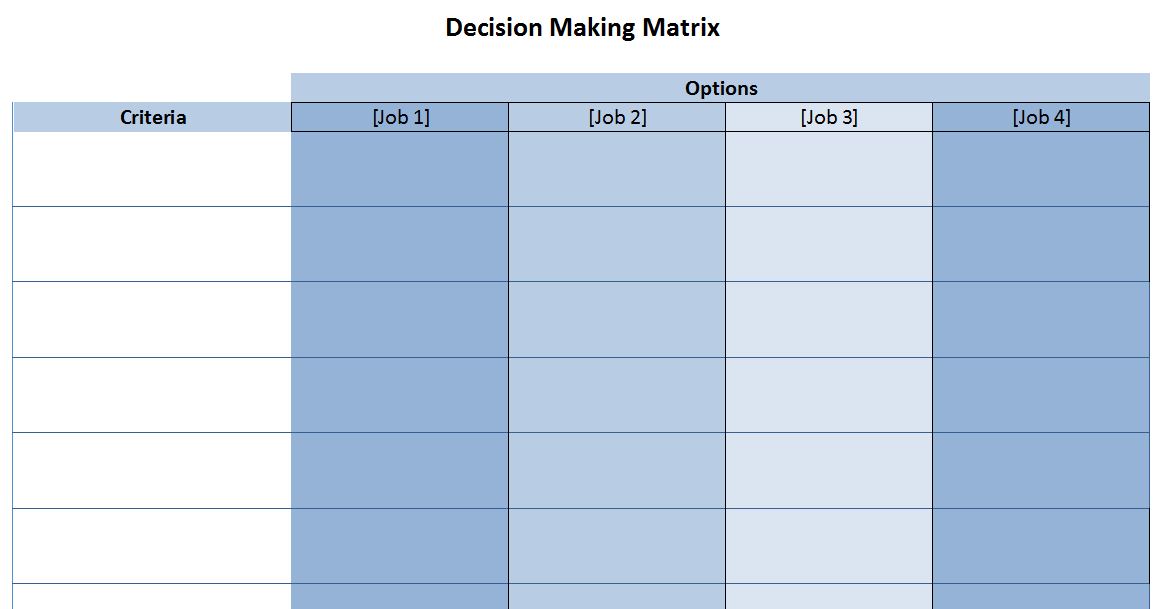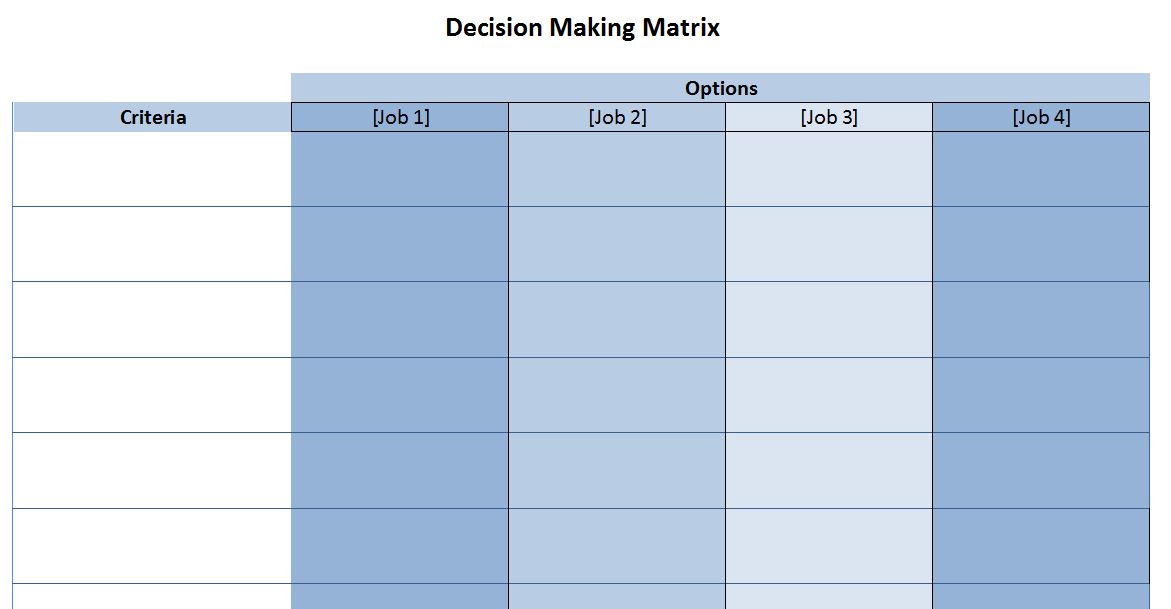 Your options go along the top of the matrix. I have labeled them job 1, job 2, job 3, job 4.
Your criteria for your next role goes down the left column. So let's talk about your criteria. What is important to you? It could be skills, values, lifestyle. If you haven't yet determined what is most important to you, you'll want to do that NOW.
Rank the importance of each of these as a 1, 2 or 3. Next, place the values you ranked as "1" in the decision-making matrix. These are some of the important things you need or want in your next career.
Advancing my career
Being active in the community
Being competitive
Being content with my work
Being creative
Being independent
Being loyal at work
Being part of a team
Being self motivated
Being well known
Being well liked
Challenging myself athletically
Challenging myself intellectually
Choosing my work location
Collaborating with others
Feeling needed and appreciated
Gaining new knowledge
Have time freedom
Having authority over others
Having high income
Having interests outside of work
Having job security
Having low work stress
Having major accomplishments
Having power
Having status
Influencing others
Inventing something new
Making my own decisions
Pursuing excellence
Serving others
Spending time with family and friends
Taking risks
Working for the environment

Other:
The final step is to evaluate on a scale of 1 to 10 how each of your options accommodates your values/skills/needs. It might look like this: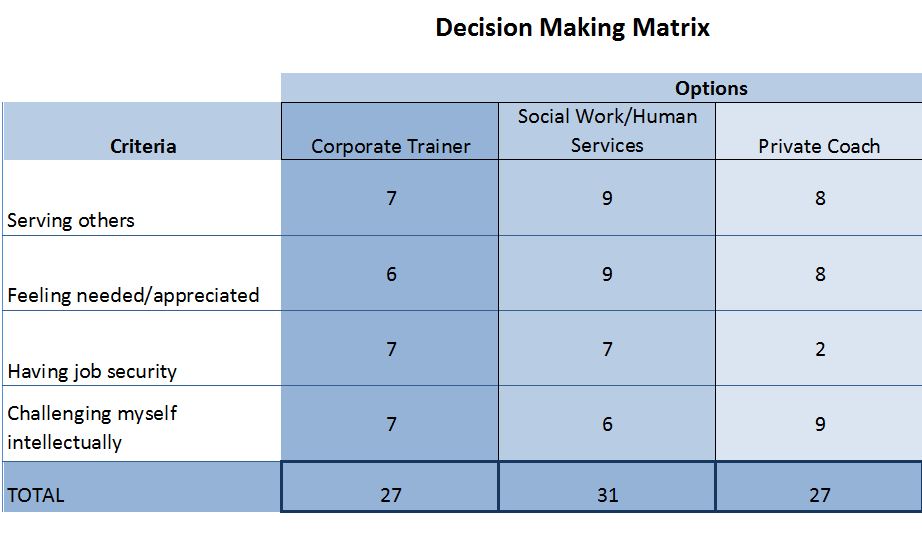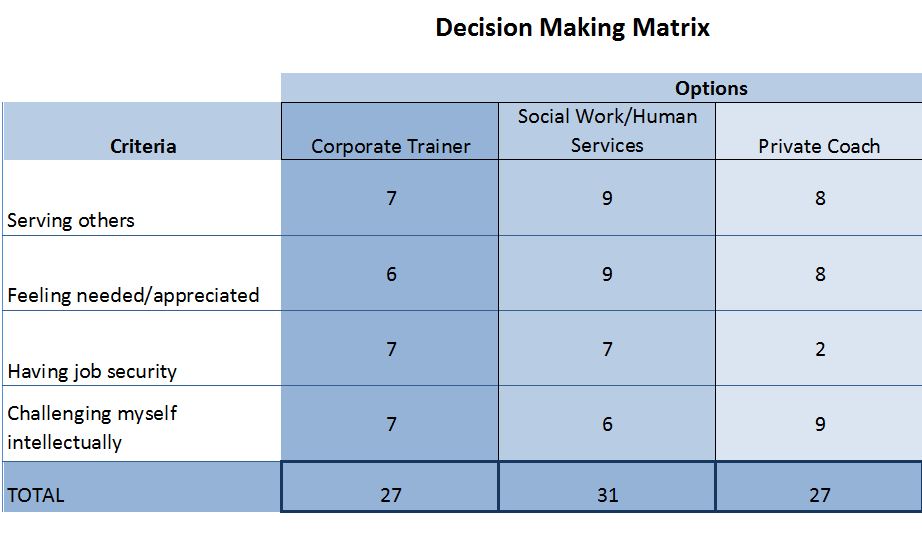 The exercise itself is quite helpful. It raises questions and might even point to the fact you are missing information necessary to evaluate option.
If you would like to download the matrix, feel free to find it here. Career Decision Making Matrix
To download a list of criteria (values) important to your next role, you can find it here. Values

Hannah Morgan speaks and writes about job search and career strategies. She founded CareerSherpa.net to educate professionals on how to maneuver through today's job search process. Hannah was nominated as a LinkedIn Top Voice in Job Search and Careers and is a regular contributor to US News & World Report. She has been quoted by media outlets, including Forbes, USA Today, Money Magazine, Huffington Post, as well as many other publications. She is also author of The Infographic Resume and co-author of Social Networking for Business Success.