Choosing a career, either for the first time or later in life,  can be overwhelming, confusing, frustrating and/or just a pain in the ass. So how do you go about making the best choice?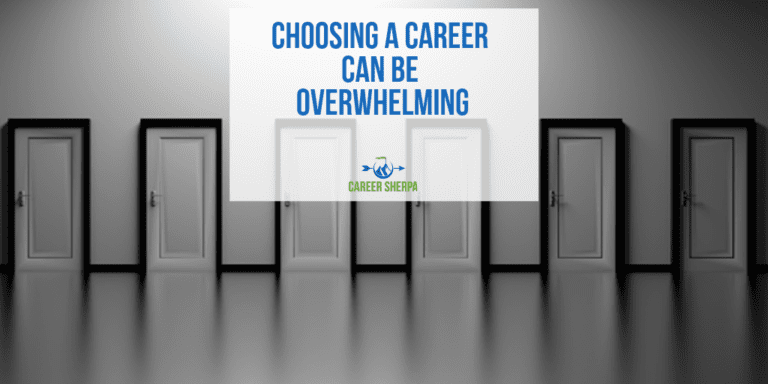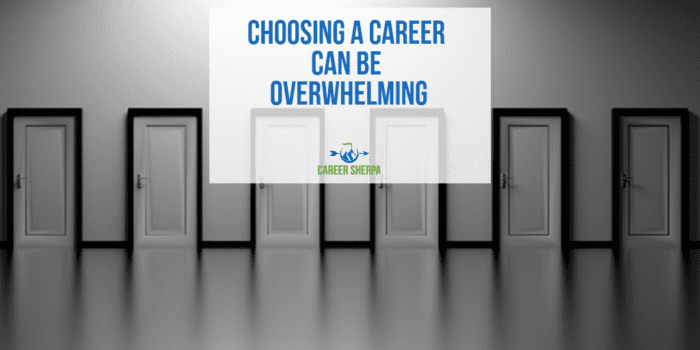 There are three assessments, that when combined, can help you assess and understand your values, interests and personality so you can align them with a better career match.
There's no magic wand.
Once you've completed the assessments, there's still work to be done, but I spell it all out below.
You'll find links to the 3 free assessments.
Be True To Your Values
What guides you more than your skills and interests are your values. If you haven't taken time to assess what these are, you should. Take a short assessment and determine what motivates you! Might I suggest Career Anchors. It was developed by Edgar H. Schein, an MIT professor. There is an online version, a book, and you can find a free version online.
There are eight career anchors:
Technical/Functional Competence
General Managerial Competence
Autonomy/Independence
Security/Stability
Entrepreneurial Creativity
Service/Dedication to a Cause
Pure Challenge
Know Your Type (MBTI)
Don't stop there. You need information about your personality, style and how you process information. Another assessment to help pin this down is MBTI. Again, you can pay or find a free version online.
This is a summary of the 16 types by Wikipedia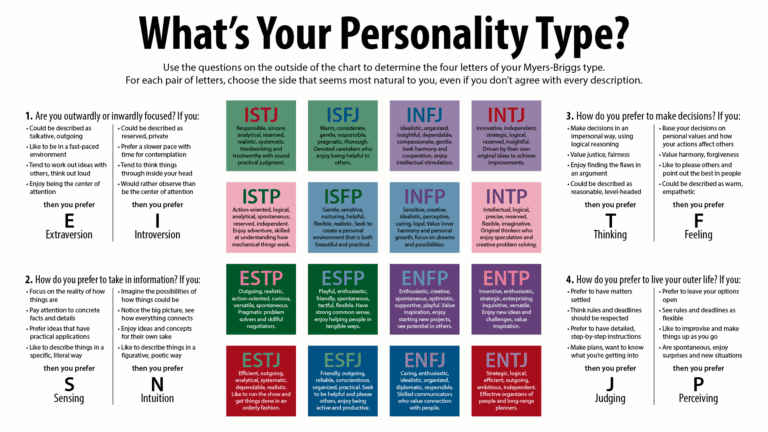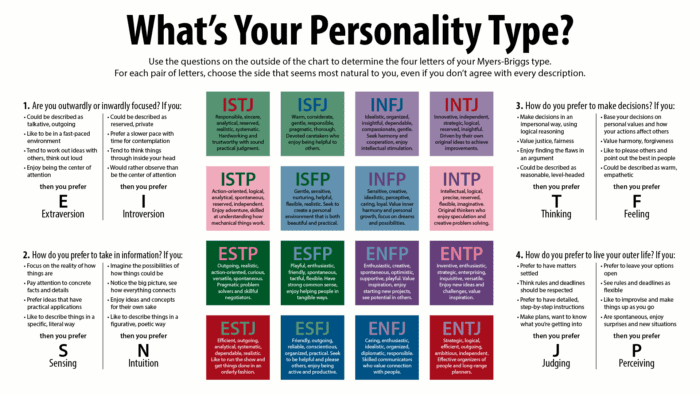 RIASEC
No, don't stop self-assessing yet. There's one more. You can take a self-assessment via Onet which correlates your interests and skills with occupational titles. You'll get your RIASEC score.
Realistic — Realistic occupations frequently involve work activities that include practical, hands-on problems and solutions. They often deal with plants, animals, and real-world materials like wood, tools, and machinery. Many of the occupations require working outside, and do not involve a lot of paperwork or working closely with others.
Investigative
— Investigative occupations frequently involve working with ideas, and require an extensive amount of thinking. These occupations can involve searching for facts and figuring out problems mentally.
Artistic
— Artistic occupations frequently involve working with forms, designs and patterns. They often require self-expression and the work can be done without following a clear set of rules.
Social
— Social occupations frequently involve working with, communicating with, and teaching people. These occupations often involve helping or providing service to others.
Enterprising
— Enterprising occupations frequently involve starting up and carrying out projects. These occupations can involve leading people and making many decisions. Sometimes they require risk taking and often deal with business.
Conventional
— Conventional occupations frequently involve following set procedures and routines. These occupations can include working with data and details more than with ideas. Usually, there is a clear line of authority to follow.
Pull The Pieces Together
It isn't enough to self-assess. You'll have to interpret the parts and piece it all together. This is where the heavy lifting comes in. Keep these things in mind as you begin to explore and test new career option.
Follow these steps and
Be true to your anchor
Your values are incredibly important to your career satisfaction. By the way, money is not one of the career anchors. Your goal is to find a career that aligns with your anchor, however, if you choose not to, you may face challenges.
Passion
Passion doesn't trump money, but it can't be dismissed. Ask successful professionals what contributed to their success, and they'll likely answer that they love what they do. So is searching for passion so wrong?
Eric Stutzke, executive vice president of finance & operations at OneWire, a career site for finance professionals, says those who truly love the financial world will easily adapt and thrive. Having a passion for financial services is the secret ingredient for his long-term career happiness and success.
Company culture and people
Your skills, interests and values can be used a in wide variety of industries and jobs. Once you have discovered a career, begin looking at the company culture and people who work in that area. Conduct informational meetings and research companies to learn how people are rewarded and promoted. While the job or industry might fit, some company cultures may not line up with what is important to you. The best way to uncover this information is to speak with people who currently work for the company or recently worked there.
Learn by doing
All your research can help steer you in the correct direction, but sometimes experience is the best teacher. An internship, job shadowing or temporary job can give you hands-on experience that can go a long way in helping you make the right choice. If you don't like the work or company, it is better to uncover this sooner rather than later. Don't rule it out altogether, though, because your experience may not have been typical. Ask trusted advisors or friends to help you assess the situation before eliminating some of your options.
Stay interested
Having passion for the industry or work you do will certainly give you fortitude to face stormy situations. Interest also brings out the desire to learn more and work harder. Some experts will say that hustle and going above and beyond are vital elements for career success. While nothing comes too easily, it is easier to put in the extra effort if you like what you are doing.
How do you define success?
Working extreme hours or obsessing over climbing the decaying corporate ladder may not be your path to success. Today's definition of what success looks like might be different. Arianna Huffington, president and editor-in-chief of the Huffington Post Media Group, wrote in the Wall Street Journal, "Ultimately, success is not about money or position, but about living the life you want, not just the life you settle for."

Hannah Morgan speaks and writes about job search and career strategies. She founded CareerSherpa.net to educate professionals on how to maneuver through today's job search process. Hannah was nominated as a LinkedIn Top Voice in Job Search and Careers and is a regular contributor to US News & World Report. She has been quoted by media outlets, including Forbes, USA Today, Money Magazine, Huffington Post, as well as many other publications. She is also author of The Infographic Resume and co-author of Social Networking for Business Success.