I am honored to be part of Career Collective, a community of extremely talented resume writers and career coaches. Spring is just around the corner in some parts of the country.  Clean up your job search by reading these experts suggestions on "Re-Tooling / Re-Focusing / Organizing Your Job Search".
And, if you are on Twitter, please follow our hashtag: #careercollective.
I want to thank Jacqui Barrett-Poindexter (www.careertrend.net) and Miriam Salpeter (www.keppiecareers.com) for bringing this team of experts together.
______________________________________________________________
It is a bit too early to be using the word "Spring" in my neck of the woods, however, it is never too early to revamp your job search.

As an aside, I don't ever vacuum or clean our house.  Yes, I'll do dishes and sweep up crumbs, but other than that, you really won't see me doing any other significant cleaning.  Thank goodness I have a husband who loves to clean. Well, maybe he doesn't love it all that much, but realizes if he doesn't do it, the house would be over-run with dinosaur sized dust balls.  It just isn't a priority of mine.
I confess this because job search is something most of us don't like or want to do.  We aren't skilled in it and we certainly don't have  a passion for it.  As a result, well, you've seen the result.  Read on and find tips that will help you to develop useful skills that will increase your knowledge and ability to job search better!
Always take the time to assess what you want to do!  Always.
If you haven't done this yet, perhaps the one thing you can do is make sure that your goal is aligned with your current values, interests and developed skills.
Use the right tool for the job: LinkedIn.
Build your profile and figure out how to use this tool.  It allows you to stay connected with your past coworkers, supervisors, clients and vendors (no matter where they go), it allows you to develop an online presence which you control, it allows you to connect with others in your field, AND you might just get found if you are using the right key words.
Polish a new resume for every job you apply for
A shiny resume that doesn't explain why you are qualified for a specific job won't capture the reader's attention. Customize your cover letter AND resume for each job.
Scour the news not the job boards
Instead of focusing (obsessing) over the job boards, spend more time collecting leads from the news.
Disinfect your interview answers
Practice, practice, practice out loud your answers.  Ask for honest feedback from people you respect.
Corral all your supplies
Have a designated work space, organize your electronic files by company, create and use a follow up system, use a calendar, keep track of passwords, in other words, be super organized.
Check out new products
Every day, technology improves systems and processes.  Here are some neat tools you might want to investigate.  I am currently using/playing with them all. Rapportive, WiseStamp, StartWire, BranchOut, about.me.
Whistle while you work
Keep a healthy and positive outlook (easier said than done, I know) but, frustration, anger, and depression all have a way of seeping into conversations.
Here is a list of supplies to check out to make your spring cleaning easier:
What are you going to do to "spring clean" your job search?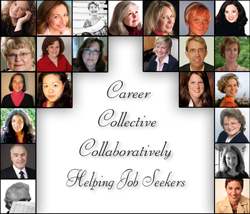 Personal Branding to Fire Up Your Job Search, @DebraWheatman
Succeeding in a "Final Jeopardy!" World, @WalterAkana
5 Steps to Retool & Jumpstart Your Job Search, @erinkennedycprw
Your Job Search: Let's Just Start Again Shall We? @GayleHoward
5 Ways to Spring Clean Your Job Search, @heatherhuhman
Ten Surefire Ways to Organize Your Job Search, @KatCareerGal
Put Spring Into Your Job Search, @EliteResumes @MartinBuckland
Toes in the Water, @ValueIntoWords
How to Revitalize a Stale Job Search, @KCCareerCoach
How to re-think your job search, @Keppie_Careers
Wake Up and Smell the Flowers: Spring Cleaning Your Resume, @barbarasafani
Spring Cleaning and Your Personal Brand, @resumeservice
Spring clean your mind clutter first, @DawnBugni
Managing Your Career 2.0: On Giving Something Up To Get It Right, @Chandlee

Hannah Morgan speaks and writes about job search and career strategies. She founded CareerSherpa.net to educate professionals on how to maneuver through today's job search process. Hannah was nominated as a LinkedIn Top Voice in Job Search and Careers and is a regular contributor to US News & World Report. She has been quoted by media outlets, including Forbes, USA Today, Money Magazine, Huffington Post, as well as many other publications. She is also author of The Infographic Resume and co-author of Social Networking for Business Success.