Last Updated on


Lynn Dessert and I are happy to announce this month's Career Development Carnival with contributions from bloggers on a variety of career development topics. Why is this topic so important? Managing your career is quite different than it used to be.  This week, Business Insider had a post "Don't Ignore Career Realism" which best explains why we all need to start thinking about this topic differently.  Here are the highlights from this post:
Change Is The New Norm
Prepare For An Extended Job Search
Become A Master Marketer And Networker
You Can Be More Fulfilled And Happy In Your Career
Build, Use And Bolster New Communication Bridges
Within the Career Development Carnival this month, you will see these topics addressed (and more)! Please feel free to share this with those who will benefit from understanding the "new normal!"
Personal Branding
Is Your Personal Branding Just Glorified Spamming?
by Mark Babbitt, The Savvy Intern Blog on YouTern
If you haven't yet figured out the skills and assets that make you the candidate-to-hire, you're just spamming the same crap that isn't working for you now…
Career Development & Management
How to Evaluate Career Progression within a Company
by Lynn Dessert on Elephants at Work
There is a greater emphasis on managing one's own career and to do that effectively, learn about how your company views career progression and where you fit in the process.
21 Ways Your Executive Brand Drives Your Career
by Meg Guiseppi, Executive Career Brand
Because job search is NOT a "once and done" activity, it is imperative that you clearly define and incorporate personal marketing imperatives into your career management toolkit.  This post contains 21 benefits of having a strong, clear, unique, well-crafted personal brand!
Lets Just Call It Mentoring
by Sharlyn Lauby, HR Bartender
See how people responded to HR Bartender's question "Would you be open to being mentored by someone younger than you?"
Be  Inspired": 10 People Who Inspirit Me!
by Jaqui Barrett-Poindexter, Career Trend
Health, wellness, inspiration and motivation. Get your dose of it all in order to do more and be more!
Career Exploration
Using Your Job Skills to Forge a New Career
by Lisa Rangel, Chameleon Resumes
Learn how using LinkedIn's Skills & Expertise Search function can help you identify new career path leveraging your current skill set, while allowing you to maximize your earning potential while doing something you love to do. This combination can help you be happier in your next job.
I Need To Interview for My Own Job…Help
by Karla Porter
Mergers and acquisitions aren't uncommon these days and this question and answer post serves as a reminder of how you can get caught off guard when you feel all comfy, settled and secure, especially if you think everything is status quo at the company you work for.
Need A New Career? Why Can't I Just Figure It Out?
by Meg Montford, Abilities Enhanced on Career Chaos Blog
Learn how to find something new and different, where the work hours may be fewer and the job satisfaction is greater.
Networking
Q&A: Networking After Job Interview
by Denise Felder
What can you do after you've received a rejection after an interview? Learn how to leverage this to your advantage in a professional and beneficial way.
Job Search
The Best Pinterest Job Search Tips From The Experts
by Jacob Share on JobMob
Read the "Pinsights" from 28 experts.
How to Get a Job When You're Busy
by Miriam Salpeter, Keppie Careers
Getting started is sometimes the hardest step, especially when you are busy. Take a lesson from this post…
How to Prepare For a Background Check
by Alexandra Zatarain, Creative Solutions Services, LLC
Managing your career includes understanding what employers will find when they run a background check.
Stuck in the Middle with Me
by Deborah Mourey, on Hell in the Hallway
Have you taken the time to examine why you may be stuck in a rut? Learn about the symptoms of being stuck so you can make the necessary changes.
The Biggest Mistakes Job Seekers Make (Part 2)
by Hannah Morgan
Are you doing the wrong things in your job search or overlooking your differentiating details? Here are 17 big mistakes to avoid. (Don't miss the other 31 mistakes mentioned in previous posts and on Keppie Careers).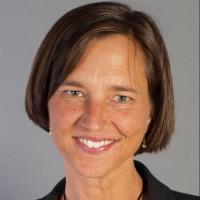 Hannah Morgan is a nationally recognized author and speaker on job search strategies.  She has held positions in Human Resources, Outplacement Services, Workforce Development and Career Services, equipping her with a 360-degree perspective on job search topics.
Hannah founded CareerSherpa.net to combine her career expertise with her love of writing, speaking and social media. Her mission is to educate professionals on how to maneuver through today's job search process.  Hannah is a regular contributor to US News & World Report and her work has been featured in USA Today, Money Magazine, Huffington Post, Aol Jobs, LifeHacker, The Muse, Business Insider as well as many other publications.