Looking for some help with our career and job search? You are in luck! April's Career Development Carnival contains a collection of posts contributed by talented career professionals and experts will answer your questions!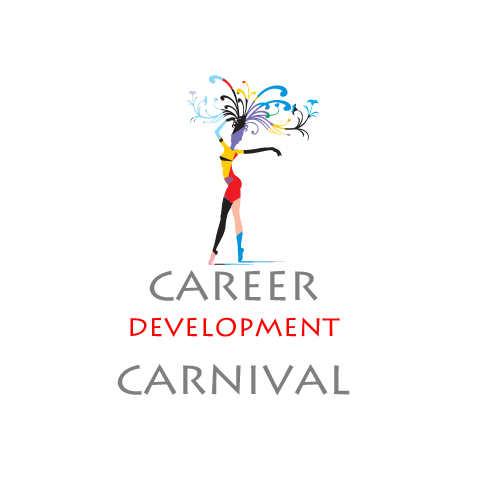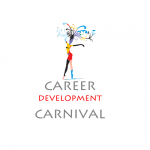 A blog carnival is a collection of articles submitted by authors. Lynn Dessert and I review and organize these submitted posts each month to share with our communities. We think there is a lot of great information out there and we want to help you find it. What you'll see below are links to the authors' sites. All you need to do is click through and read the full article and if you like it, you can share it with your network, leave a comment, or bookmark the site for future reading.
If you would like to see older Career Development Carnivals, you can find them here on my site or here on Lynn Dessert's Elephant's at Work. Lynn will be hosting May's Career Development Carnival on her site, so stay tuned!
Thank you to all the contributors and have fun reading!
Personal Branding
Your Email Signature: Another Personal Branding Tool by Meg Guiseppi, Executive Career Brand
Have you thought about the message your email signature sends?
Executive Resume Trends: 10 Current Trends all Executives Need to Know by Lisa Rangel, Chameleon Resumes
We have researched and outlined various current trending items that today's top executives need to know to stay ahead of their competition and optimize their compensation in today's competitive landscape. Consider at the following executive resume trends when writing your executive resume…
160 More Beautiful Personal Logos, Monograms and Wordmarks For Your Inspiration by Jacob Share, JobMob
Make your job search documents stand out with a personal logo or monogram.
Do You Have a Twin on LinkedIn? by Arthur Catalanello, Arthur's Blog
Have you ever encountered someone with a duplicate profile?  Whether intentional or accidental, a duplicate profile doesn't help your personal brand.  This post explains what you can do to fix a duplicate profile.
Job Search Resources
Should You Connect Recruiters on LinkedIn by Sharlyn Lauby, HR Bartender
Should you connect with recruiters on LinkedIn after a job interview? A reader asks the HR Bartender who reaches out to some recruiter pros.
Facebook Graph Search: Job Seeker's New Best Friend by Kristin S. Johnson, Professional Direction, LLC
Facebook Graph Search is a tool that can bring you helpful information, widen your social circle and even give you a bit of an ego boost. Keep reading about using Facebook while job hunting and the impact on your privacy.
Keeping Your Confidence While Job Searching by Victoria Crispo, Career Services USA
These seven tips will inspire you  to continue to push forward in your job search.
Recruiters' Secrets Revealed: Part 2 by Lynn Dessert, Elephants at Work
Tips on applicant tracking systems, cover letters, resumes, LinkedIn, and social networks. Learn ways to connect with companies and how to prepare for interviews and follow-up.
How To Answer Today's Behavioral Interview Question by Marc DeBoer, A Better Interview
Today's behavioral interview questions can be tricky if you are not prepared. We discuss a strategy that everyone should know to conquer
Career Management
Ready to Reboot Your Career? How "Reinventing" Worked for Me, More Than Once by Dawn Lennon, Business Fitness
Career management is our job. It takes introspection and exploration, a good bit of courage and some luck. As our careers evolve, we evolve with them, learning what really floats our boat and what doesn't.
Affection for old trees leads one man to a magical new career by Vickie Elmer, WorkingKind
In the land of enchantments, John Houshmand paid attention to his dreams and pursued a new career. His lessons could be the magic key to help you find yours.
Strange Encounter Brings Realizations by Beth (E.A.) Sears, HerRochester
Do you ever feel scared around a person because of the way they present themselves? Do you avoid them because of their wild nature and put your guard up? Here are some tips to help put you (and them) at ease.
Over Fifty and Out of Work – The Data by Marc Miller, CareerPivot
Since the great recession came to an end Long Term Unemployment has stayed at historic levels. Baby Boomers make up a large percentage of the long term unemployed. This post is part of a series that looks at the data behind this situation.
Job Tips from The Walking Dead by Nick, A Young Pro
Good luck in the post-apocalyptic job market. You better read this article (especially if you are 20-something) so you can learn how to survive with tips from The Walking Dead.
Be a Great Negotiator in 5 Easy Steps by Deborah Mourey, Hell In the Hallway
From whom did you learn to negotiate? Are you aware of your negotiating style? Here are 5 easy steps for improving this very important!
"Follow Your Passion" Sucks As Career Advice by Mark Babbit, Savvy Intern
At the risk of alienating every "live your dream!" angel out there… "Follow your passion!" SUCKS as career advice.
Who's Running Your Job Search by Julie Walraven, Design Resumes
If you are the person letting someone else run your job search, stop it! You need to take charge and make the difference for yourself. It is ok for someone else to pay for you as long as you actually are doing the work to create your own resume and career marketing plan.
One Powerful Tool for Coping in Job Search and Career Management by Barb Poole, Hire Imaging
Tips on adopting (and living) an "enjoy the now" mantra in your career and job search.
I've Got Nowhere Else to Go by Hannah Morgan, Career Sherpa.net
If you feel like you are in a dead-end job, you have more options than you think. See what you can do besides leave your company.
Career Exploration
Are you an Oz in your world? by Dan Ryan, Search for Authentic Leadership
We all know Oz as the man behind the curtain making things happen. Who has helped you get to where you are and who are you helping to grow?

Hannah Morgan speaks and writes about job search and career strategies. She founded CareerSherpa.net to educate professionals on how to maneuver through today's job search process. Hannah was nominated as a LinkedIn Top Voice in Job Search and Careers and is a regular contributor to US News & World Report. She has been quoted by media outlets, including Forbes, USA Today, Money Magazine, Huffington Post, as well as many other publications. She is also author of The Infographic Resume and co-author of Social Networking for Business Success.