Becoming a stronger communicator positively impacts your success whether you are an aspiring leader or in a support role.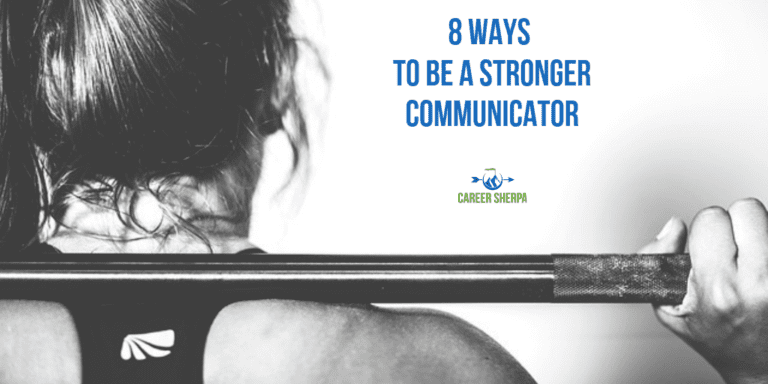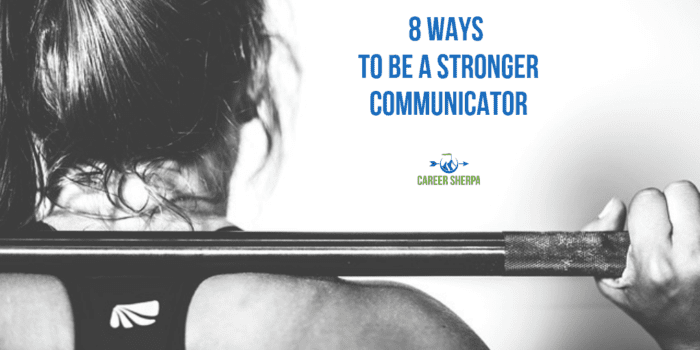 Communication is more than the words you use. It's how and when you choose to share information. It's your body language and the tone and quality of your voice. Communication is complex and this is exactly why you want to begin improving yours today.
Here are some tips to get started on your way to becoming a stronger communicator.
Know What You Want the Outcome To Be
Before you begin planning what you will say in an upcoming meeting, consider what you want the outcome of your communication to be. What actions do you want others to take? How will you move people? That's the term used in Daniel Pink's "To Sell Is Human: The Surprising Truth About Moving Others." Pink contends that we are all in sales today. "Whether we're employees pitching colleagues on a new idea, entrepreneurs enticing funders to invest or parents and teachers cajoling children to study, we spend our days trying to move others."
Build Your Professional Reputation Internally & Externally
In the workplace, other people's perceptions of you don't form based on a single encounter. But never forget how valuable a good first impression is! In order to gain respect and be seen as a trusted authority, eager team member or dedicated employee, you will need to build your reputation over time. Every interaction, from how you greet your co-workers in the morning to how you summarize a status update in an email, contributes to how people view you.
Hold Back On Flaunting Your Intellect or Usurping Power
Adept communicators don't strong-arm people into paying attention or dazzle listeners by showing off how much they know. Leave your ego at the door when speaking to people. Establish an even playing field, and place yourself at the same level as your listeners. Avoid a condescending tone of voice and terminology your audience will not immediately understand. While you may be the smartest, most knowledgeable person on a particular topic, wait for the invitation to share your expertise.
Be Confident
A wimpy response isn't going to gain the recognition or support you desire. Confidence is queen when it comes to effective communication. Masterful communicators use strong action verbs, avoid filler words, such as "um"' or "'ah," look people in the eye and sit or stand up straight when called on to speak.
Show Awareness and Sensitivity
Shoving your great ideas or accomplishments down listeners' throats won't work. Building relationships is part of the communication process and is key to your success in conveying your message. Your goal is to understand what is important to your manager, colleagues, clients and co-workers. You also want to factor in their feelings and opinions on the topic or issue in order to craft a message that resonates with them, rather than put them on the defensive or upset them. Your message should imply concern for others. As the saying goes, "walk a mile in their shoes" to understand what's important to the people you are communicating with.
Consider Your Timing
There is a time and a place for everything. When you are aware of the events or emotional state of those you are communicating with, you can improve the timing of your message. Appropriate timing means you have taken the person and occasion into consideration and know when to share your message.
Master the Art of Listening
The most adept communicators are experts at listening and reading between the lines. Mastering the art of listening isn't easy. You will most likely feel tempted to share your own insights, opinions or assumptions while listening to someone. Avoid commentary or interjecting. Instead, ask open-ended follow-up questions. This provides evidence that you are hearing and listening to the person. It shows your respect for the person speaking and for the information they are sharing. Practicing good listening skills will help you gain the respect of those you encounter.
Earn Respect and Trust
Earning respect and trust from your colleagues, managers and customers doesn't happen automatically. Your title and role don't give you any special privileges. If you work hard to exceed expectations and deliver with integrity, you are on your way to establishing the right to be trusted. Consistently repeat these steps to earn the right to be heard.
Take Action: Develop Your Communication Skills
All these things probably sound familiar. You've read them before. What you really want is concrete help. You want the quick fix to become a stronger communicator. There are thousands of books on the topic of communication. These self-help books can arm you with more insight and tools to improve your understanding of the intricacies of communication, but there is nothing as powerful as practicing what you learn. Here's how to develop your communication skills:
Learn from Mentors
Enlist help from managers or leaders you respect. These mentors can provide constructive feedback and real-time coaching.
Who do you turn to for advice? Do you have a mentor? Read more here.
Watch TED Talks

Learn how to present by watching innovative thinkers featured in TED Talks. In 18 minutes or less, these videos capture presentations of great communicators. Since 2006, TED has been hosting conferences and events centered around science, technology, business, culture, art and design to share – as TED puts it – "Ideas Worth Spreading." Here is more information on Ted Talks.
Join Toastmasters International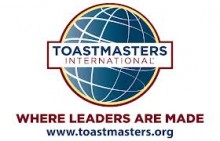 Join a Toastmasters club, and build your skills in a "learn-by-doing" meeting. Toastmasters International has been around 90 years helping members improve their communication, public speaking and leadership skills.
Attend a Dale Carnegie program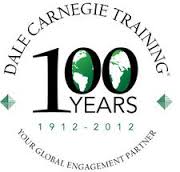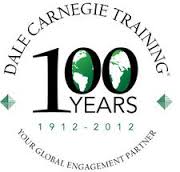 Attend one of Dale Carnegie's well-known leadership development programs, which are based on his legendary book, "How to Win Friends & Influence People." According to the Dale Carnegie Training website, these programs teach you how to: "strengthen interpersonal relationships, manage stress and handle fast-changing workplace conditions." The description continues: "You'll develop more effective communication skills and be better equipped to perform as a persuasive communicator, problem-solver and focused leader. And you'll develop a take-charge attitude initiated with confidence and enthusiasm."
Originally posted on US News & World Report On Careers

Hannah Morgan speaks and writes about job search and career strategies. She founded CareerSherpa.net to educate professionals on how to maneuver through today's job search process. Hannah was nominated as a LinkedIn Top Voice in Job Search and Careers and is a regular contributor to US News & World Report. She has been quoted by media outlets, including Forbes, USA Today, Money Magazine, Huffington Post, as well as many other publications. She is also author of The Infographic Resume and co-author of Social Networking for Business Success.