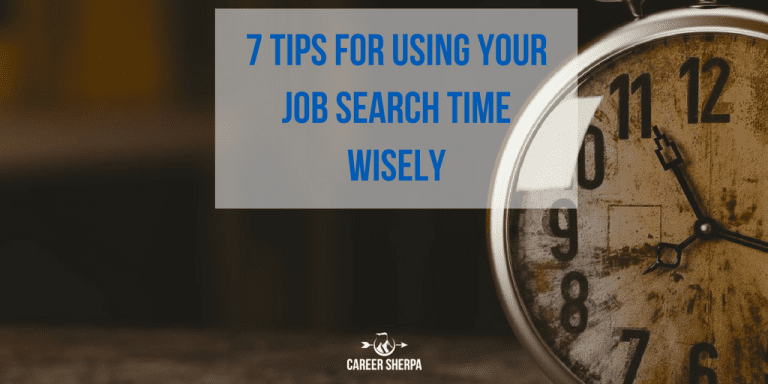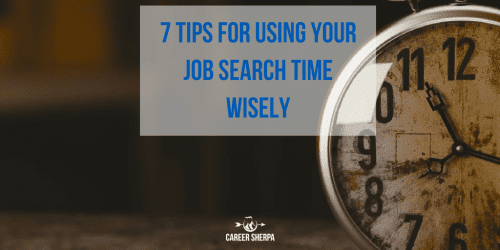 Searching for a new job is nobody's favorite pastime.
In order to land your dream job in the shortest amount of time possible, you must learn to use your job search time wisely. Knowing where to allocate your time and energy will help make every minute you dedicate to your job search a productive one.
These seven tips will help you re-prioritize how you invest your job search time:
Save Different Versions of Your Resume
Did you know there are three types of resume formats? While a chronological resume format might be best for one type of job, a functional or hybrid resume could be better for another job. Keeping one of each saved on your computer will make your job search process more efficient and productive.
Stick To Your Favorite Job Boards
The world of job boards is an overwhelming one. It is unrealistic and frankly, a waste of time, to attempt to see every job posting on every job board. Take some time to peruse different job boards and do research on which ones other job seekers in your field have found to be the most helpful. Narrow it down to a few boards that you like most and stick to those throughout your job search.
Keep A Log
Keeping your job search organized will save you from wasting time retracing your steps. Keep a Google Doc of jobs you've applied for with the date and status of your application. If you have the hiring manager's contact information, include it in your log as well. Jobhero has a very useful dashboard specifically for this purpose.
Follow Up
Holding onto the hiring manager's contact information will help you out when you want to follow up later. After sending your application, wait about a week before following up with the hiring manager. It is important to come off as excited and eager rather than desperate. Following up will show the hiring manager that you are serious about the job opportunity. This step can be a time saver in the end because it will likely get you more interviews that those who never follow up.
Compartmentalize
You will make the most of your time if you have a set plan for it. For example, plan to always respond to job emails first, then work on follow up emails before checking the job boards and filling out applications. If you sit down to job search with no plan, you will waste time just figuring out how to get started.
Optimize Your Resume
Part of using your job search time wisely is putting in the necessary effort to make your time effective. If you organize your time, schedule your job search but don't put in the effort needed to send an effective resume, it's all a waste. Take the time needed to tailor and optimize your resume for each and every job you apply for. Jobscan.co makes this easy!  When you send out solid applications, you will get responses more quickly and more often.
Make Your Job Search A Priority
Many job seekers find it helpful to add their hour or two of job searching to their calendar. Treat it like a meeting or important appointment that cannot be cancelled. Feeling like it is an important commitment will help you to take the time you put into it seriously.
Thanks for this guest post from James Hu of Jobscan
James Hu is the founder and CEO of Jobscan, a web tool that helps you land more interviews by matching your resume to job descriptions. With nine years of technology product experience, he previously co-founded an award-winning transportation start-up and worked as product managers for Kabam Games, Groupon, and Microsoft. James grew up in Seattle and graduated from the University of Washington and he is determined to lead a team to build the best software for job seekers.
You can follow James on Twitter and Jobscan on Twitter and LinkedIn