What you say through social networks is public. I remember hearing someone say once that if you wouldn't feel comfortable seeing something in the headlines of the New York Times, then you probably shouldn't say it on Facebook, LinkedIn, Twitter or Google+.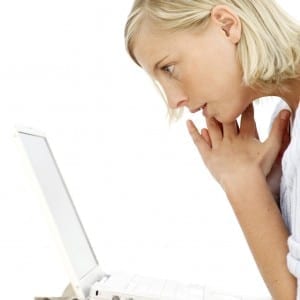 So why do people still do it? Did you know that employers scour social networks? They can and will use what they find to weed you out! Why take the chance they'll find bad digital dirt?
According to Jobvite's 2013 Social Recruiting Survey: 
93% of recruiters are likely to look at a candidate's social profile.
What are they looking for?
Social profiles give recruiters more confidence in a candidate's
professional and cultural fit.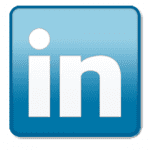 On LinkedIn they look at:
Professional experience
Length of professional tenure
Specific hard skills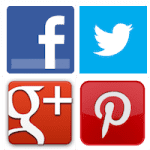 Across Twitter, Facebook, Google+ and blogs they look for:
Cultural fit
Industry-related posts
Professional experience
Just to be safe, avoid:
Politics and religion has always been considered risky topics in conversation, though they may not negatively impact an employer's perception of you they are viewed and considered "neutral."
You Wouldn't Do These Things In Public or At Work
Think about the stuff you share online. Would you say those things at work? Would you share those photos with your co-workers or boss? Would you tell that off-color joke?
When the employer is scoping out candidates, part of what they seem to be assessing is your fit in the organization. If they assume that what you post is of interest to you and your friends, but it wouldn't fly at their place of work, you're out.
Your judgement is also in question. How responsible are you if you are sharing this kind of stuff online? Do they want to take a chance that you may have poor judgement in the workplace as well?
What are the 6 things employers deem as "negative" as they assess candidates online? Squeaky clean is the only way to go!
You'll have to go read my post on US News & World Report.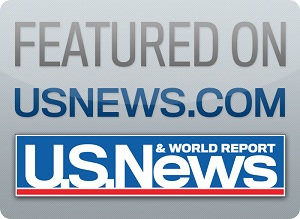 Hannah Morgan is one of this year's LinkedIn Top Voice in Job Search and Careers and a nationally recognized author and speaker on job search strategies.  She founded CareerSherpa.net to combine her career expertise with her love of writing, speaking and social media. Her mission is to educate professionals on how to maneuver through today's job search process.  Hannah is a regular contributor to US News & World Report. She has been quoted by media outlets, including Forbes, USA Today, Money Magazine, Huffington Post, MarketWatch, LifeHacker, The Muse, Business Insider, SmartBrief, Payscale as well as many other publications. She is also author of The Infographic Resume and co-author of Social Networking for Business Success.