Do you use LinkedIn Groups? According to some LinkedIn experts you should join as many groups as possible. Learn why you want to use LinkedIn Groups for your job search.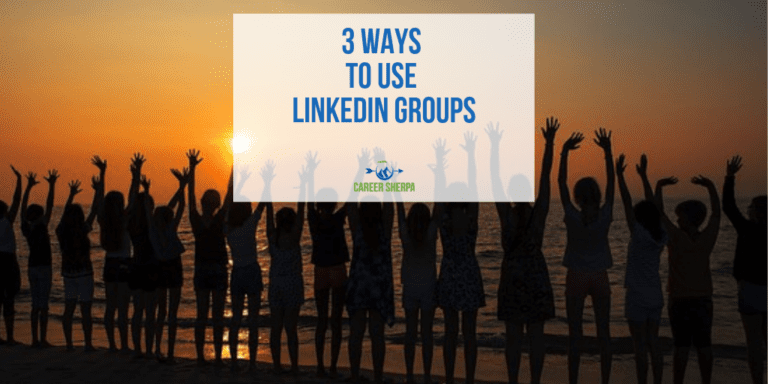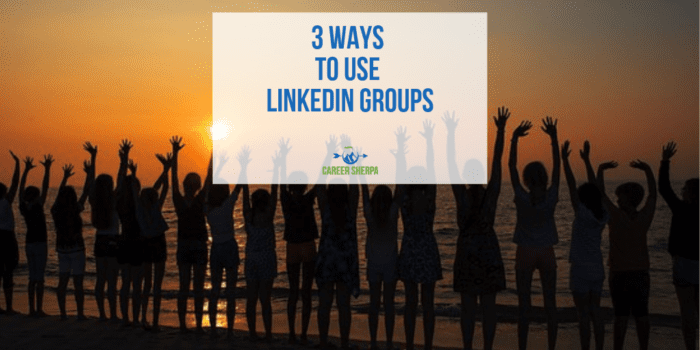 That maximum number of groups you can join is capped by LinkedIn at 100 (this happened in 2015). That sounds like a lot and it is. But the advantages of being a group member are great, IF you use them!
Being a member of LinkedIn groups gives you better access to connect with people, creates an awareness of you and the ability to learn what is going on within the group's area of expertise.
Join groups to make connections
Once you have joined a group, see who the members are.  Are there people from target companies or who used to work in target companies in this group?  Before you invite them to join your network, learn about them. See what their interests are.  Read whom they are willing to make contact with.  Then, when you are ready to invite them, create a personalized invite explaining why you would like to connect with them.
Join groups to become known
Some groups are more active than others.  See what discussions have been posted within the group. Take part and add comments to the discussion that are relevant and intelligent. Commenting on people's discussions can ping them so they see your name as well as your comments. Don't go overboard, but DO participate.  Remember, you have to give to get.  You can add news articles you stumble across that are relevant to the group.  Again, this is creating an awareness of you.  The lesson here is about being active in the group.
Join groups to learn about trends
Have you ever wondered how to solve a problem at work or with your job search?  Chances are the information you are looking for is out on the web somewhere.  Search LinkedIn for answers to your questions.  Many groups post feeds from industry publications and blogs.  Read these.
The important lesson about joining LinkedIn groups is that you want to be active.  Ask questions and pay it forward as much as possible.
LinkedIn Help
If you are still feeling overwhelmed by LinkedIn, you can go to the LinkedIn Learning Center to get many of your questions answered.
This is a link to LinkedIn's overview of Groups

Hannah Morgan speaks and writes about job search and career strategies. She founded CareerSherpa.net to educate professionals on how to maneuver through today's job search process. Hannah was nominated as a LinkedIn Top Voice in Job Search and Careers and is a regular contributor to US News & World Report. She has been quoted by media outlets, including Forbes, USA Today, Money Magazine, Huffington Post, as well as many other publications. She is also author of The Infographic Resume and co-author of Social Networking for Business Success.