Completing an online application is the worst. The application seldom works well from your mobile device and it's time-consuming. What is the purpose of an online application anyway?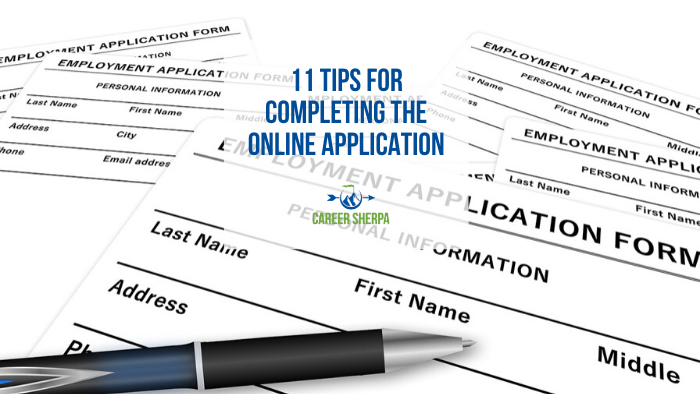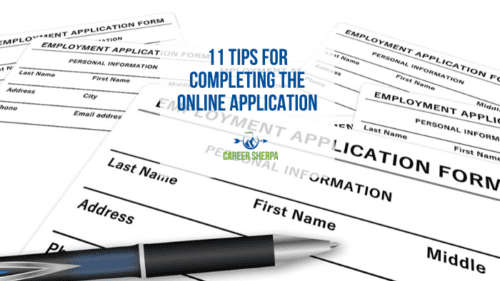 When you are applying for jobs, you know you will be asked to fill out an online job application. Here's why:
An online application is serving two purposes:
It is a legal document to cover HR.
It is a tool used to weed out applicants.
Sounds horrible, doesn't it.
A couple of disclaimers: First, I am not an HR professional. I am a guide to help job seekers navigate the process of getting hired.
Second, the two purpuses for online applications I provided are very big picture.
I am sure there are companies who truly rely on their online application system and try and use it to find the right candidate. But the fact remains, as they review the hundreds or thousands of applications, they are screening out candidates. That's their job.
11 Tips for Completing An Online Application
Here are some other reminders for filling out an online application:
Never lie. It is a legal document.
Use correct capitalization (upper and lower case) when filling in the blanks.
Insert all the right keywords from the job posting (remember rule #1)
Follow all instructions to the letter.
Add as much detail as will fit in the job responsibilities.

Use Action and Result bullets, as you did on your resume.
Make sure they fit the level of the job you are applying for.

Avoid using FIRED as your reason for leaving- a layoff is not "fired". Fired means you did something really bad.
Do thorough research about the job and company before entering salary requirements. Use a range if possible
Break long careers with one company into individual jobs at that company.
Keep personal information to a minimum. Don't confess medical problems or negative information about yourself or the employer on your application.
Use exact dates of employment. If you don't know, find out now. This question comes up a lot.
Don't expect this application to get you an interview. Find insiders to recommend you.
Plus 3 more tips to help you with online job applications.
If you have questions about what I mean, please ask for clarification. Here's why.
Don't Guess
The other day, a job seeker was asking a question she had about an online application. Her question was: "What do you think they mean by …?"
She wasn't sure what answer to give them. If she provided the right answer, her application would move forward in the process. But, if she gave the wrong information, she'd end up in the wastebasket.
There was a lot riding on her response to the application. You know how she resolved it? She guessed at what she THOUGHT they meant.
The difficult and best way to handle the question would have been to…
call the employer and ask what they meant.
Seems logical, but why didn't she do this? It would take time, she probably would get voicemail. She might be perceived as dumb.
The next time you aren't sure what someone is looking for, ask for clarification. (This is true in an interview as well!
Want more help on crafting a resume that makes it through the ATS? Read How To Get Past The ATS

Hannah Morgan speaks and writes about job search and career strategies. She founded CareerSherpa.net to educate professionals on how to maneuver through today's job search process. Hannah was nominated as a LinkedIn Top Voice in Job Search and Careers and is a regular contributor to US News & World Report. She has been quoted by media outlets, including Forbes, USA Today, Money Magazine, Huffington Post, as well as many other publications. She is also author of The Infographic Resume and co-author of Social Networking for Business Success.