You've heard of IQ, Intelligence Quotient; EQ, Emotional Intelligence; Now I want to introduce you to SI, Situational Intelligence! This is awareness of your situation. Are you equipped to make the soundest/wisest decisions during your job search?
When I saw this posted yesterday, I laughed out loud. I've said this before!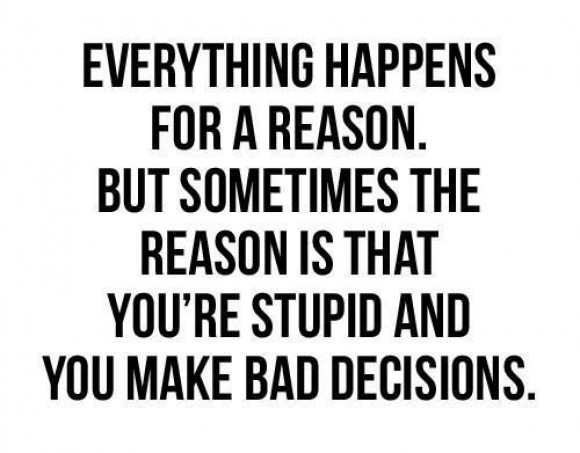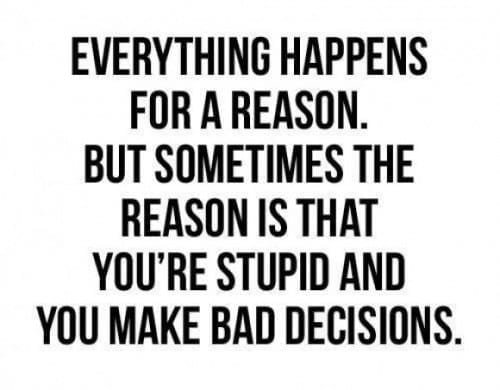 As a job seeker, you will face numerous new situations. If you haven't been faced with some of these before, how will you know you are making the best decision?  Here are some examples of decisions that I probably wouldn't have made:
1. Turned down second interview because the head of the department was a jerk.
2. Didn't follow up to get more information about networking contact
3. Failed to ask what the time-frame was for making hiring decision.
4. Insisted upon making as much, if not more, than he previously made in his last job.
5. Refused an interview because the commute was longer than 20 minutes.
6. Followed up after the interview by showing up at the business location.
7. After 99 weeks of unemployment, turned down a job because it was "below" her.
8. Refused to fill out any online application that asks for social security number.
9. Wouldn't talk to recruiters, contract houses or temp agencies because they are a rip off.
10. Refused to get on LinkedIn because she wanted to keep her life private.
I strongly believe that there are multiple ways to handle situations. The WORST decision for most job seekers is to "opt out." However, in order to land a job, you need options.  Don't eliminate yourself unnecessarily.  This is one reason why job search should never be done alone. You need other people's insight and opinions, because, sometimes you lack situational intelligence!

Hannah Morgan speaks and writes about job search and career strategies. She founded CareerSherpa.net to educate professionals on how to maneuver through today's job search process. Hannah was nominated as a LinkedIn Top Voice in Job Search and Careers and is a regular contributor to US News & World Report. She has been quoted by media outlets, including Forbes, USA Today, Money Magazine, Huffington Post, as well as many other publications. She is also author of The Infographic Resume and co-author of Social Networking for Business Success.