The Power of Video for Personal Branding
Stand Out. Be Remembered. Attract Opportunities.
If you are on the fence as to whether video is the way to go, allow me to share this eye-opening stat.
93% of marketers say they've landed a new customer because of a video posted on social media.

from video maker Animoto
Video Helps Get Your Message Out There
Have you ever said (or thought)
"If only I could get in front of the decision-maker, I know they would… ________"
see how talented I am
see how they could benefit from my service
appreciate my skills
like me, trust me, believe in me.
Video allows you to get in front of more people and sooner!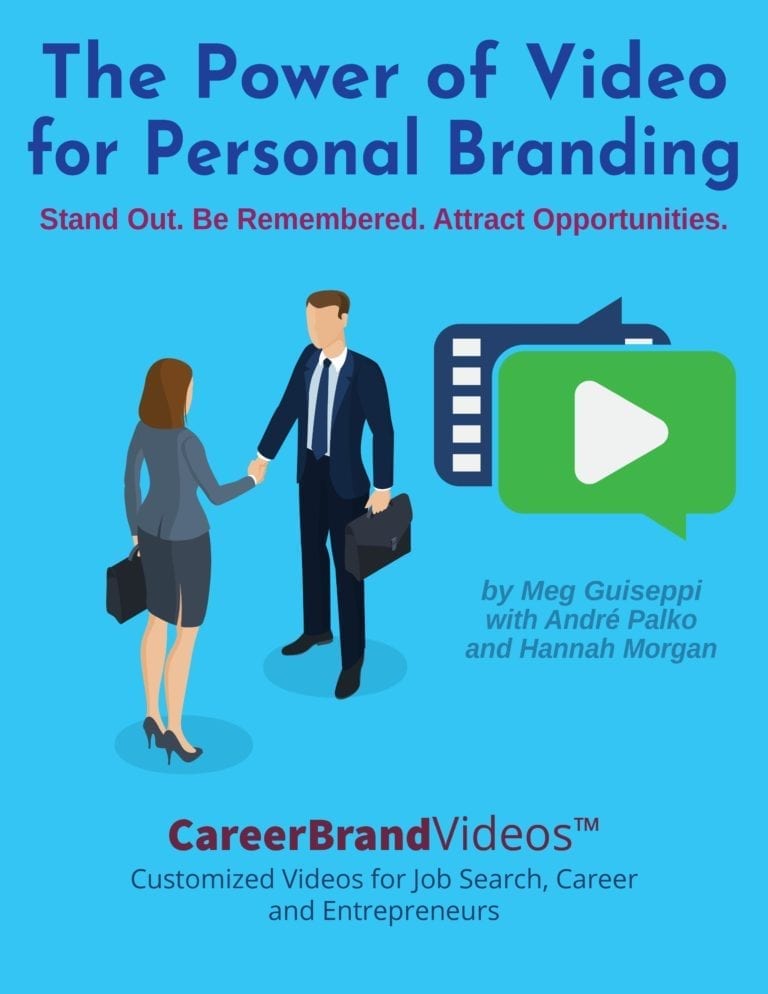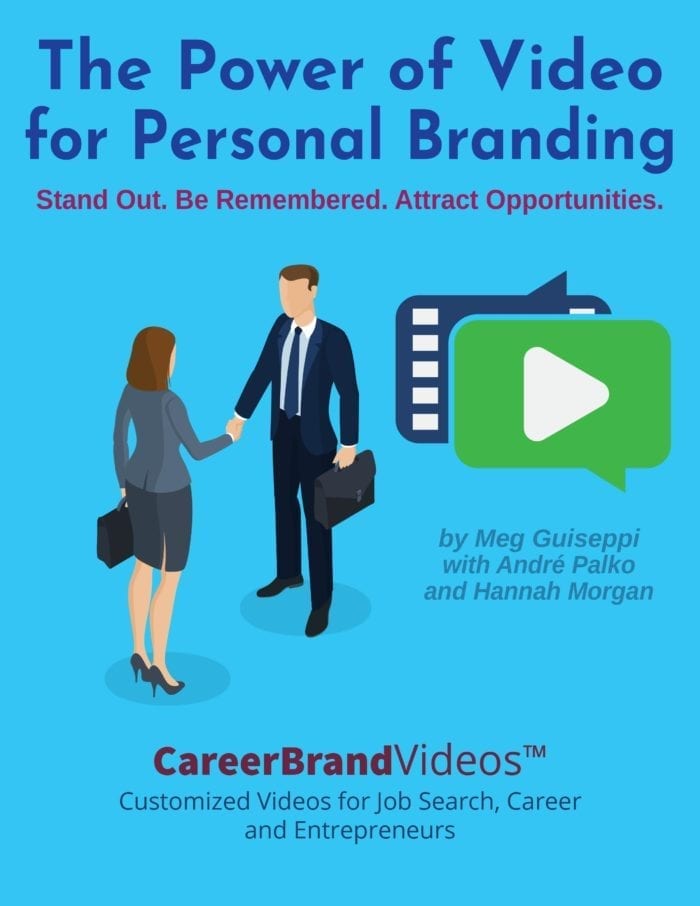 Inside This Ebook
See how to use video to draw attention as well as the benefits of using video.
Here's what you'll get:
Learn why Successful Job Search and Career Management are Just Like Running a Small Business;
Hear The Case Against Video Resumes for Job Seekers
See Options for Creating Personal Branding Video