Your personal reputation is too important to dismiss. Katrina Collier and Ryan Rhoten are my guests as we talk about why your online reputation (personal brand) is so important to your career.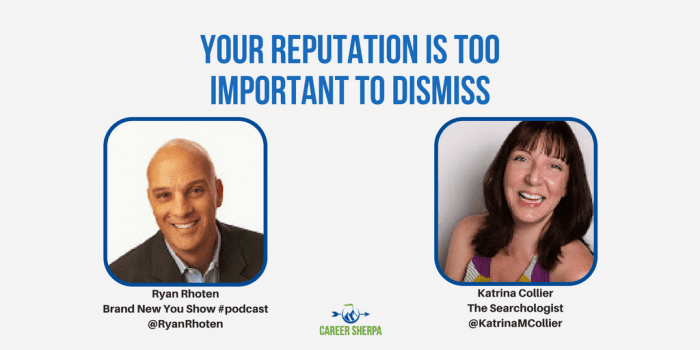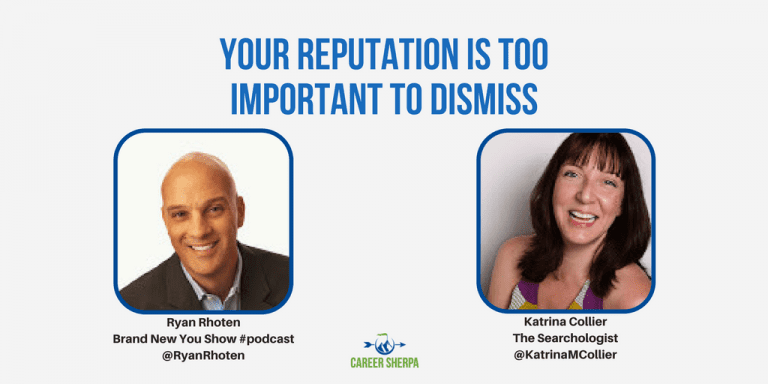 Whether you prefer to call it your personal brand or personal reputation, just be sure you pay attention to it! And while this was recorded in 2015, it is still relevant today!
Your Reputation: What You Need To Know
I chatted with Katrina Collier, The Searchologist, @KatrinaMCollier and Ryan Rhoten, RyanRhoten @RyanRhoten and they shared valuable information that EVERYONE needs to hear!
Three questions guided our 30-minute conversation:
Job seekers need to know this…
Branding means…
Recruiters wish candidates knew this…
Katrina is a recruiter in the UK who presents and writes on how recruiters can/should use social media. Ryan Rhoten writes, speaks and hosts podcasts on the different aspects of personal branding.
I think it's important to understand a recruiter's perspective! And Katrina is definitely dishing out honest, human-focused tips for both recruiters and job seekers. Social recruiting is a big thing and will continue to be leveraged to help people stay connected. Sure, we can use LinkedIn, but it's not where the action is among those who are employed. LinkedIn is viewed by many as a platform to visit when you need a job…not to manage your knowledge. (This is slowly changing).
Katrina Collier just published her first book The Robot-Proof Recruiter available on Amazon.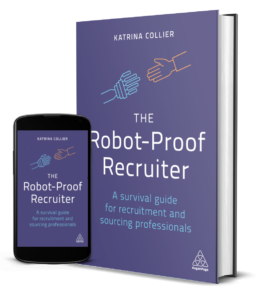 And Ryan Rhoten wrote CareerKred which is also available on Amazon.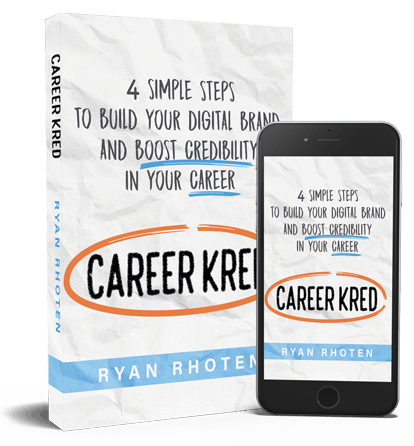 Hannah Morgan is one of this year's LinkedIn Top Voice in Job Search and Careers and a nationally recognized author and speaker on job search strategies.  She founded CareerSherpa.net to combine her career expertise with her love of writing, speaking and social media. Her mission is to educate professionals on how to maneuver through today's job search process.  Hannah is a regular contributor to US News & World Report. She has been quoted by media outlets, including Forbes, USA Today, Money Magazine, Huffington Post, MarketWatch, LifeHacker, The Muse, Business Insider, SmartBrief, Payscale as well as many other publications. She is also author of The Infographic Resume and co-author of Social Networking for Business Success.