Create these 4 lists to help you manage your future by the numbers. Be more analytical and strategic about what you do and why you do them.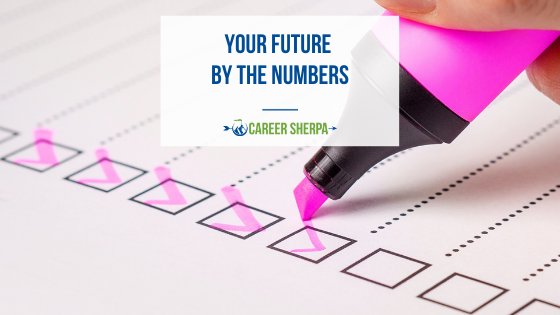 Are you Type A, driven, motivated, over-achiever? You can stop reading now. For the rest of you still reading, do you want to rise through the ranks? Are you looking for that competitive advantage?
Then I've got a secret for you. It is going to take some time and effort. (Not much of a secret, huh?!)
What Can You Do To Be the Master Of Your Career?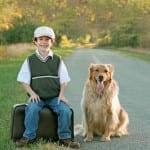 I guess you have to decide that this is what you want. I hope you do. You know the future is unstable and no one likes worrying so grab hold of the reigns, right?
It is most likely that your career path will be a winding journey with some quick stops and detours along the way. Yeah, you've heard that already, but are you prepared?
Develop Resiliency
Webster defines it as:
tending to recover from or adjust easily to misfortune or change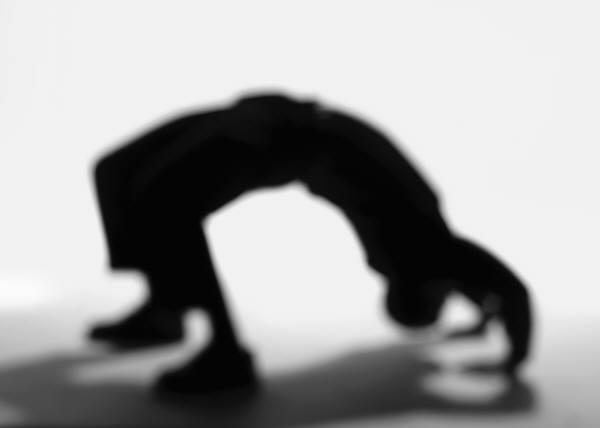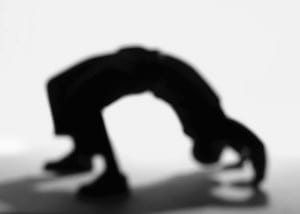 3 Ways to Increase Your Range of Motion provides some ideas on how to get started.
And if you are looking for some good books to build the top 10 skills required for the 21st century , check out this post.
Lists & Action Items
As with any list, revisiting and revising it based on your current situation is not only prudent, but vital. Priorities change and your list should be a current reflection of what to do, whom to keep in touch with, trends to watch and what is important to you now and in the future.
Your Future By The Numbers
Top 100 friends
We all need a little help from our friends once in a while. But there's nothing more uncomfortable than thinking, "I haven't talked to John/Jane in more than five years. I can't call and ask this question."
Step one is creating your top 100 list of people you should keep in touch with. Step two is setting time aside regularly to keep the connection alive. An obvious choice to make this happen is LinkedIn.
The reality is you will need advice, information or help from your past colleagues in the future. When you follow both steps, it enables you to stay connected and gain access to the resources you will need.
Top 50 companies to watch
Create a list of 50 companies you will monitor. These companies can be competitors or in new industries altogether. The only criteria for adding a company to your list is that it seems interesting.
Also be sure to set up alerts and watch its news feeds for updates that allow you to stay up on trends and keep an eye out for potential opportunities, either business partnerships or job openings or both.
Top 10 books to read
Personal and professional development falls on your shoulders. One of the more cost-effective ways to continue to learn, develop new ideas and improve your value is by reading.
Build a list of 10 books you should read and remember to add to the list as you check books off. You can ask mentors for their recommendation, search the New York Times best-seller list or let Amazon recommend your next great read based on your past selections.
Top 5 daily priorities
The mother of all lists is your daily to-do list. Remember, it has to be realistic and achievable, otherwise, you'll never get through it and it will transfer into a new day. Unforeseen emergencies are the most common reason for not completing task items.
Set a reasonable time frame and know that your chances of completing your to-do item are greatest if you set a deadline date sooner rather than later.
Most importantly, when you prioritize your top five items and actually get them done, there is a feeling of accomplishment. Did you know you are most productive at 10:26 a.m., according to a LondonOffices.com study? Plan your activities accordingly.
Productivity Pointers
Never confuse activity with accomplishment. In other words, just checking items off your list doesn't mean you are actually accomplishing anything.
Stay focused on how these items will benefit you in the short- and long-term. To help you manage your future by the numbers, become more analytical and strategic, keep these top productivity tips, adapted from Forbes, in mind:
Get more done by adding more hours to your week. Wake up an hour earlier.
Maximize your time at work and use Sunday evening for planning the week.
Learn how to say no. Focus first on what you need to achieve and stick to your guns.
Work in 30-minute intervals focusing on one activity, then take a one-minute break to refocus.
Parts of this post originally appeared on US News & World Report On Careers

Hannah Morgan speaks and writes about job search and career strategies. She founded CareerSherpa.net to educate professionals on how to maneuver through today's job search process. Hannah was nominated as a LinkedIn Top Voice in Job Search and Careers and is a regular contributor to US News & World Report. She has been quoted by media outlets, including Forbes, USA Today, Money Magazine, Huffington Post, as well as many other publications. She is also author of The Infographic Resume and co-author of Social Networking for Business Success.