OMG! Help is everywhere!
There are many quality resources for job search help online.  I guess the trick is knowing where to start.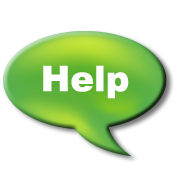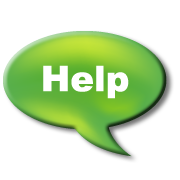 Twitter is a Constant Stream of Information
The best and the brightest career professionals contribute via Twitter.  If you are looking for current information, get on Twitter and create a "job search help" list so you can easily track the information being shared. Or you can follow lists already created by some of the gurus (because they ought to know, right?)
The Rocket List curated by Chris Perry    Following 198
The Rocket List by Career Rocketeer features the industry's top career search and personal branding experts.
Top Job Bloggers curated by Jacob Share   Following 122
The job search & career success experts with the most popular blogs
Career JobSearch Wisdom curated by Susan Whitcomb   Following 288
Career and jobsearch wisdom, resources, expert advice
Career Coaches/Job Search curated by Jennifer McClure   Following 103
Career Coaches and suggestions to follow for those in Job Search/Career Transition
If you are looking for more lists of  job search lists, you can see all 68 of them on Listorious.  You can also search for other lists of Twitter topics to follow here as well!
Don't forget Twitter Chats!
#HFChat
Friday at Noon is my favorite!  #HFChat started by @HRMargo and facilitated by @CyndyTrivella, @TomBolt and @LevyRecruits.  Learn more about it here!
#JobHuntChat
Monday nights at 10pm  you'll find #JobHuntChat, another power packed chat  hosted by @Cornonthejob and @Blogging4jobs.  You can learn more about it here.
Books
I love reading books!  Here are some recommendations from some of the career experts.
Karen Siwak of Resume Confidential recommends several books in her recent post "Fresh Start- Books Worth Looking at for Your Search"
Rita Carey of RCM Associates references her recommending reading on her Resources page.
Blog Rolls
Over to the right is my blog roll.  Don't stop there.  Each time you visit a site you like, see who they have listed on their blog roll. (In case you don't get there, here is my blog roll)
Career Advice
Career Hub
Career Rocketeer
Elephants at Work
Tim's Strategy
Personal Branding
Other sites that host great information to read:
On Careers
Hope this helps!

Hannah Morgan speaks and writes about job search and career strategies. She founded CareerSherpa.net to educate professionals on how to maneuver through today's job search process. Hannah was nominated as a LinkedIn Top Voice in Job Search and Careers and is a regular contributor to US News & World Report. She has been quoted by media outlets, including Forbes, USA Today, Money Magazine, Huffington Post, as well as many other publications. She is also author of The Infographic Resume and co-author of Social Networking for Business Success.