How to post and promote job openings is probably a difficult decision for companies to make today.  There are so many venues and options, I imagine it is overwhelming.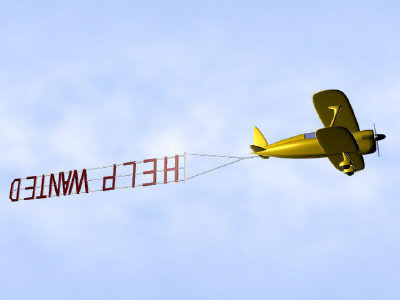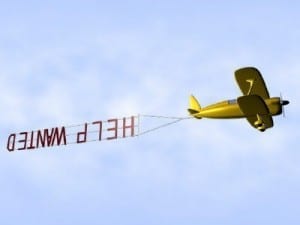 Recently, on Google+, a business owner shared her need for an Office God/Goddess in my stream.  But you know what…there are very few job seekers following my Google+ stream.  And even fewer are from the small city where this job is available.  So I posted the job in a LinkedIn job discussion and received several inquiries.  Yet that was just a small subsection of job seekers.  There are thousands more that will never see this job. It isn't posted on her site.  I am not even sure how she's advertized it in the past.
People ask me all the time if they can find jobs on Twitter.  Sure.  You can.  But that's only a small part of why Twitter is helpful in your job search.
I see far more recruiters and coaches embracing Twitter, LinkedIn and Google+ than I see companies and job seekers.  There's a learning curve and time is money, so maybe this means most employers are staying with what they know.
So I began to wonder, what is the decision making process employers are using to decide where they'll post their job opportunities?  Back in the olden days there were only two choices:  the newspaper or their office window.  Those were easy decisions.
Today, I would like to think employers are savvy enough to try and go to the source…in other words, where can they put their ad where the most desirable candidates will see it?
Come To Us
Oh so often, the answer is their website.  The logic being twofold:  first, it is super easy and free!  Second, if someone is interested in working for us, they'll come to our website to see what we've got.
We Want YOU!
But here are some other options I bet employers are thinking about.
If they want to hire someone with social savvy, they'll share it on Twitter and other social networking sites.
If they want a new graduate, they'll probably select Facebook.
If they are looking for someone who can work in their factory, shop, etc, they'll put the sign in their front lawn and maybe the newspaper.
My point here is that employers are struggling with how to promote their jobs.  There aren't any clear answers as to the most efficient and cost effective ways to promote an opportunity.  They frequently sling the post and hope it will get them what they are looking for.
If, however, they have money, time and staff, they can track their previous results. But my hunch is these companies are few and far between.
As a job seeker, you best option is to explore all avenues for opportunities.  You never know where the employer will be sharing their jobs!
Use the job boards
Use CraigsList
Use Industry newsletter and professional associations
Use LinkedIn Job
Use LinkedIn Groups
Use Twitter
Use Facebook
Track your target employers websites
Check the newspaper and free weekly papers
Drive by or even visit their office/building
Leave no stone unturned!

Hannah Morgan speaks and writes about job search and career strategies. She founded CareerSherpa.net to educate professionals on how to maneuver through today's job search process. Hannah was nominated as a LinkedIn Top Voice in Job Search and Careers and is a regular contributor to US News & World Report. She has been quoted by media outlets, including Forbes, USA Today, Money Magazine, Huffington Post, as well as many other publications. She is also author of The Infographic Resume and co-author of Social Networking for Business Success.