The power of a network is that it has legs.  You just never know who will hear your message, who knows who and what can happen.  Very generic, I know.  I am going to call these legs of your network "reach".
In the olden days, our reach was probably limited by the people in our network.  Today, we have the opportunity to reach much further and wider with social tools like LinkedIn, Facebook, Twitter and Google+ (just to name a few).
I hear how stupid people think Twitter is.  A waste of time.  Blah, blah, blah.  So I wanted to try and show you what reach this tool has.
As you know, I am a blogger.  I track analytics (and not as strategically as I could).  Let me also confess, my numbers aren't anywhere as high as they could be or as I would like them to be!
Google Analytics
Let's say my blog is my "personal network".  It is similar to people who know me.  Item #2 below (direct) represents my personal network and that's only 19.98%.  All the other items represent my reach. So without Twitter, Facebook, and LinkedIn, well, my reach would be 30% smaller.  Almost 1/3 of my reach comes from social tools.
Klout
Another tool that measures reach is Klout.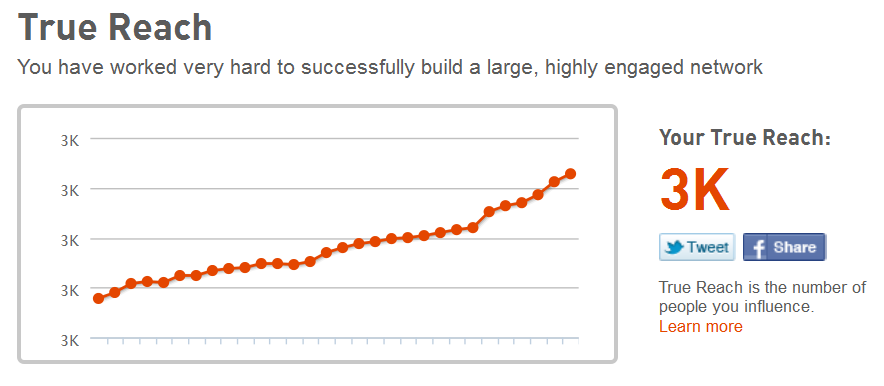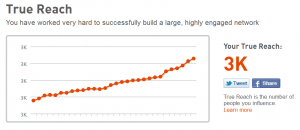 According to Klout, True reach is:
Your True Reach is the number of people you influence. We filter out spam and bots and focus on the people who are acting on your content. When you post a message, these people tend to respond or share it.
AddThis
And another way to look at reach is through the analytics from my social sharing tool. I chose to use addthis.  What this shows is how people are preferring to share my content.  Seems like Twitter wins with 48% of my posts being shared via this tool.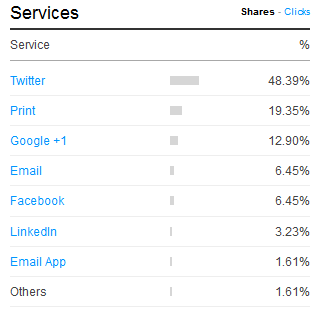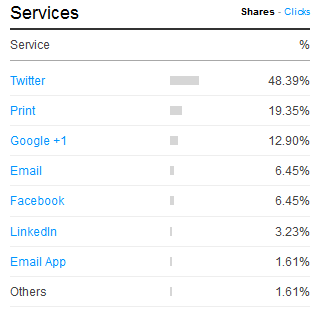 This shows that of the 124 times my posts were shared (via all those tools mentioned above) it resulted in 849 clicks.  That's the reach! The sharing of a message!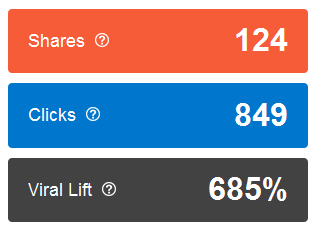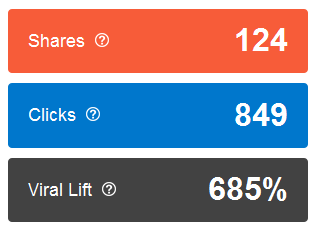 I share this all with those that doubt social tools can help them.  The lesson is, you'll never know unless you try.

Hannah Morgan speaks and writes about job search and career strategies. She founded CareerSherpa.net to educate professionals on how to maneuver through today's job search process. Hannah was nominated as a LinkedIn Top Voice in Job Search and Careers and is a regular contributor to US News & World Report. She has been quoted by media outlets, including Forbes, USA Today, Money Magazine, Huffington Post, as well as many other publications. She is also author of The Infographic Resume and co-author of Social Networking for Business Success.