What if you had a team of people singing your praises and spreading the word about your job search. That's referral marketing.
I am constantly running across articles offering networking advice for the "networking adverse," and hearing from job seekers who say networking doesn't work.
Networking the right way takes skill and perseverance. It also takes a mindset of giving not just taking. There are far too many "bad" networkers out there just swapping business cards and focused on their own needs.
But what if you didn't have to network?
I'd like to offer some modern-day suggestions for getting the word out about your job search! It is in the power of referrals.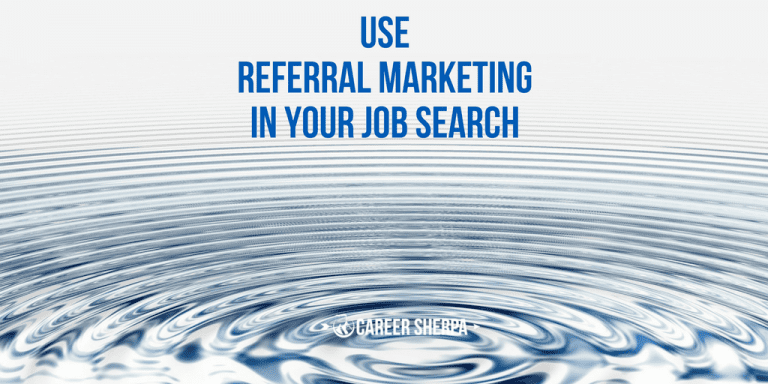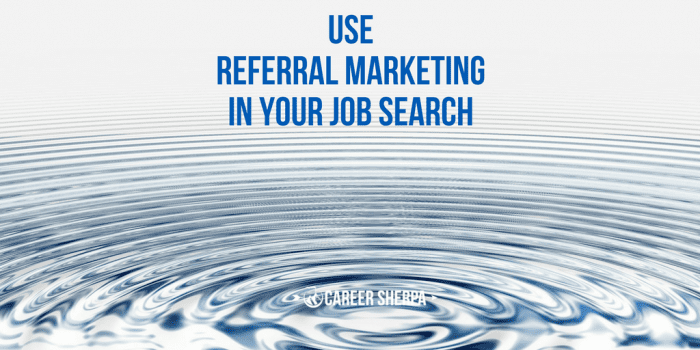 Referral Marketing Works
I'm using a fancy term…so what is referral marketing? It is promoting products or services to new customers through word of mouth referrals. Why do you think small business owners network? Why would they waste their time if it didn't?
Networking is a form of referral marketing. It relies on someone saying good things about you to the right people. And when you do this right, you don't have to ask for a referral because people will want to refer you! As you noticed, I said you have to do it right.
What Product or Service Have You Recently Raved About?
I want you to think about a product or service you recently told your friends, family or colleagues about. (Do you hear the Jeopardy! music?)
What did you love about this product or service?
Why did you tell someone about it? Did they ask for your recommendation or did you offer it unsolicited?
How many times had you used the product or had exposure to the service?
Who Are Your Fans?
Who are the people you have worked with and for that loved your work? Let me say, that if you are doing mediocre work and have a lackadaisical attitude, this may not be an easy question to answer.
Get Your Reputation to Go Viral
The more people who hear about the great, amazing, unique work you do and your can-do style, the better, right? So how does this happen? Make your message "share-able" and memorable so people can easy pass it along.
Here's some help in crafting your pitch. Your network needs to know this too!
Kamikasi Networking Won't Work
You can't dive bomb tons of people without following up and expect them to want to help. You have to establish or re-establish trust.
Rather than going in for the kill and asking someone to refer you, you have to reacquaint them with your skills by reminding them of the projects you worked on together.
Or when you meet someone new and they have no knowledge of who you are, how can they refer you? They can't trust you yet. You have to establish a relationship first and that usually takes more than just a single encounter.
12 Ways To Update How You Network
There are fresh new ideas on how to network today that may make you want to network- or maybe not! I hope you will at least check 12 Ways To Update How You Network.

Hannah Morgan speaks and writes about job search and career strategies. She founded CareerSherpa.net to educate professionals on how to maneuver through today's job search process. Hannah was nominated as a LinkedIn Top Voice in Job Search and Careers and is a regular contributor to US News & World Report. She has been quoted by media outlets, including Forbes, USA Today, Money Magazine, Huffington Post, as well as many other publications. She is also author of The Infographic Resume and co-author of Social Networking for Business Success.