One of the most frequently asked questions I hear from job seekers is "how do I stay motivated?"
There isn't an easy answer to this question nor one that will fit everyone. On Monday's, my posts are dedicated to addressing this difficult question and I've provided all types of solutions. You can see the collection of Motivation Monday posts here. The topics range from creating to-do lists and suggested time management tips through developing affirmations and alternative ways to look at your situation.
Happiness is a state of mind

It is difficult to stay motivated when you feel rejected, frustrated or helpless. Unfortunately, these are the emotions inherent in job search. Especially a long-term term one. Staying positive is one of the most important things for you to do, yet often elusive. Some how, some way, you have to re-frame how you view your situation, sort of like the glass of water…is it half full or half empty. Yes, it is possible to retrain your brain. Shaun Achor is an expert on happiness and human potential! I wrote a post and shared a video on how you can absolutely change your attitude- please go read Be Happy, Then Succeed.
What Makes You Move & Shake?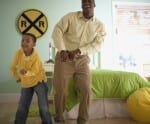 Do you recall those fleeting moments when you were so jazzed and excited about what you were doing that nothing could stop you? Think really hard, because it did happen- maybe not at work. This is what you want to replicate! What made you so excited? What was your motivation or what was driving your enthusiasm? Where was this energy coming from? If you could attack your job search with the same sense of energy, you couldn't fail (or at least it would take you much longer to feel that way!) Tap into your inner motivation, often driven by your set of values, and find a way to make that part of your job search!
Mind Over Matter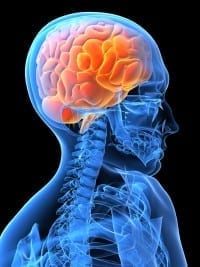 Your search is one big head-game. I would guess that 95% of your success is determined by your mental outlook and only 5% based on the actions you take. Look at your colleagues who have landed jobs. What did they do differently? Probably not much. Look closely at their attitude, confidence, and enthusiasm… Remember, employers don't hire just for skills, they hire for enthusiasm, something which they cannot train. When you feel beaten down it is difficult to convey your interest and excitement and this is vizable to everyone you encounter.
More Tangible Actions
If you are looking for more concrete answers, try checking out today's US News & World Report post. I've written about 5 tangible actions you can take immediately to improve your job search mojo!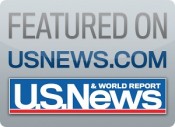 Hannah Morgan speaks and writes about job search and career strategies. She founded CareerSherpa.net to educate professionals on how to maneuver through today's job search process. Hannah was nominated as a LinkedIn Top Voice in Job Search and Careers and is a regular contributor to US News & World Report. She has been quoted by media outlets, including Forbes, USA Today, Money Magazine, Huffington Post, as well as many other publications. She is also author of The Infographic Resume and co-author of Social Networking for Business Success.