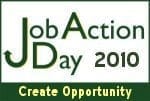 In support of Job Action Day 2010, QuintCareers has banded together experts and thought leaders on what the future holds: Uncertainty, a new shift in workplace trends, Boomers vs. Gen Y, and the list goes on.  Recent predictions and insights are making the situation look grim.  Not to fear.  It merely requires a change in how you perceive it.  You are in control now, more than ever before!  Own your career.  Drive yourself where you want to go.  Truly, the opportunities are endless for those with the right frame of mind!
Jay Block wrote about how to deal with these changes.  The Age of Protean Careers looks at the changes we need to make and how SOCIETY will need to view the world of work. Here are his first three points, read on for more!
1. Embrace and be committed to change

2. Add more value to your job every day: become in invaluable asset

3. Develop multiple streams of income
My recommendation is to have a personal Marketing Plan. This is an ever-changing document which includes your focus and your strengths.  It is a document you would use to keep yourself prioritized.  It is also a tool you can share with others to help them help you. Whether gathering information about the future of your industry or a new industry, considering consulting work as another income stream, or looking for chances to take on new projects, this tool can be invaluable in keeping your priorities straight.  Here is what one may look like: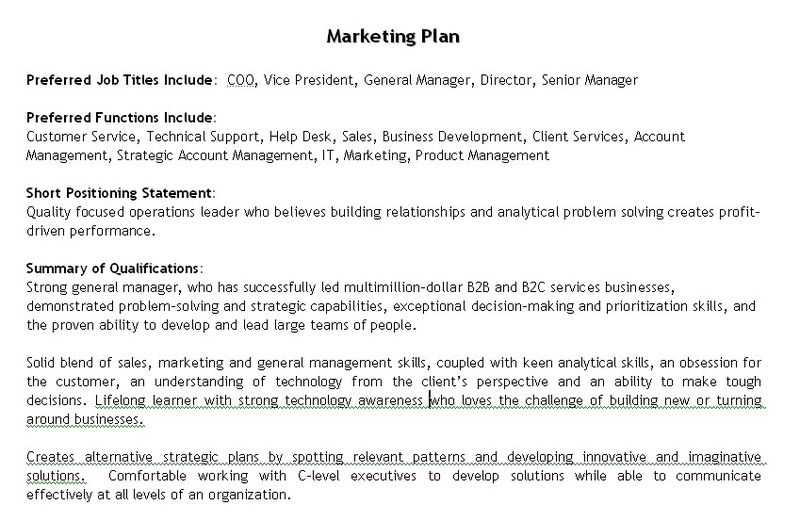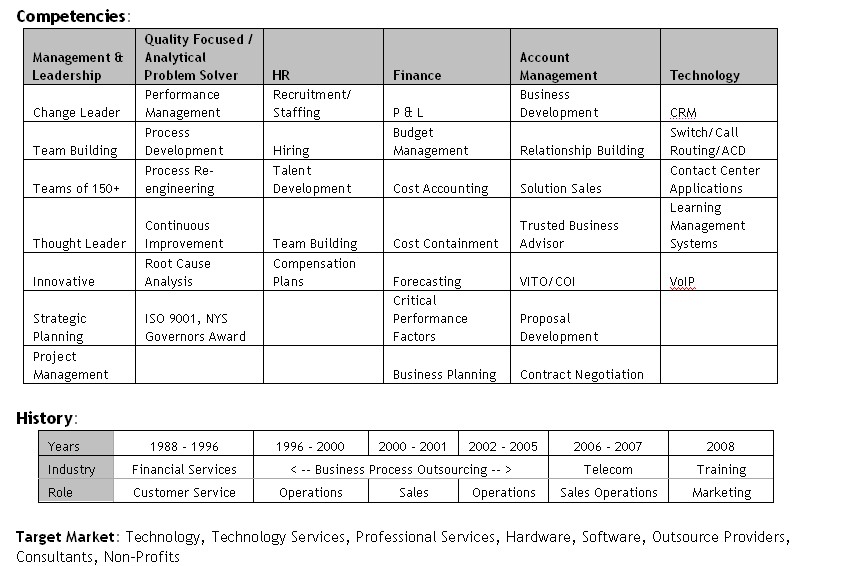 Please check out these experts supporting Job Action Day 2010:
Quintessential Careers Blog, Third annual Job Action Day arrives with job-seekers struggling with a new and more challenging future of work, future of job-hunting.
Quintessential Resume and Cover Letter Tips Blog, Career Experts Offer Tips for New Job-Search Realities: Job Action Day 2010.
A Storied Career, Job Action Day 2010: Stories of Creating Opportunity Through LinkedIn.
Susan Guarneri, New World of Work: Job Action Day 2010 Career Assessment Goddess.
Wendy Terwelp, Job Action Day: Create Your Own Opportunity, Rock Your Career.
David Couper, Job Action: what can you do to help, David Couper Blog.
Barbara Safani, Job Action Day-Opportunities Knock Harder When You Use Social Media, Career Solvers Blog.
Maggie Mistal, Job Action Day: Soul Search, Research & Job Search To Create Real Opportunity, Career Advice Blog.
Steven Rothberg, On Job Action Day 2010, Focus on Your Competencies, Interests, and values, CollegeRecruiter.com Blog
Miriam Salpeter, Job Action Day — how to create job opportunities by being a connector, Keppie Careers.

Stephen Hinton,

Focus On Certifications: How Can a Certification Help My Green Job Search?

, Hinton Human Capital Blog.
You can also find Job Action Day 2010 posts on these blogs:
Deb Brown-Volkman, Job Action Day 2010, Surpass Your Dreams.
Jason Alba, I'm Dumb: Connect the Dots for me, JibberJobber Blog.
Debra Wheatman, Don't Let Fear Scare You Out of a New Job, Careers Done Write Blog.
Rich Milgram, It's Time to Take Action: Five Nontraditional Job Search Methods To Get You Hired!, EmploymentMetrix Blog.
Willy Franzen, Creating Opportunity with No Experience, One Day One Job.

Hannah Morgan is one of this year's LinkedIn Top Voice in Job Search and Careers and a nationally recognized author and speaker on job search strategies.  She founded CareerSherpa.net to combine her career expertise with her love of writing, speaking and social media. Her mission is to educate professionals on how to maneuver through today's job search process.  Hannah is a regular contributor to US News & World Report. She has been quoted by media outlets, including Forbes, USA Today, Money Magazine, Huffington Post, MarketWatch, LifeHacker, The Muse, Business Insider, SmartBrief, Payscale as well as many other publications. She is also author of The Infographic Resume and co-author of Social Networking for Business Success.