You need to update your skills! Learn about SEO, how to network better, stay up-to-date on recruiting trends and even embrace the idea of being a lifelong learner!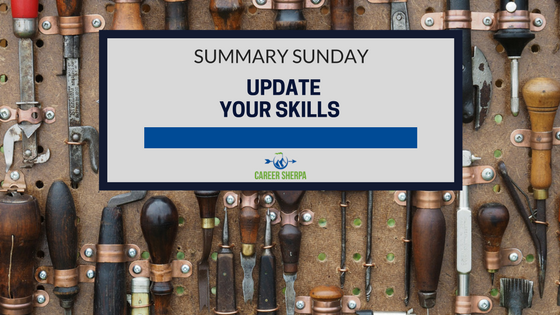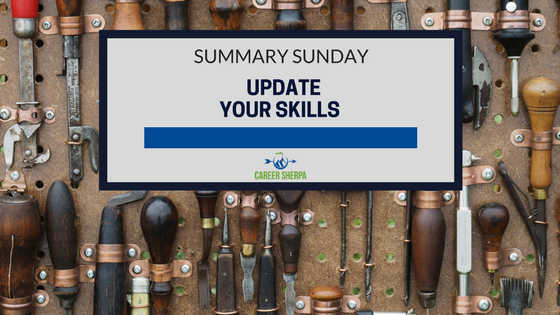 Don't let your lack of knowledge impact your job search or career success. Invest just a little bit of time every week updating your skills or broadening your thinking!
These posts will help you do exactly that!
NETWORKING
Networking In The Internet Era: An Interview With Keith Ferrazzi
by Dorie Clark | Forbes
This isn't a new article, however, the information may be new to you. If you haven't read "Never Eat Alone" by Keith Ferrazzi, this touches upon two of his rules for networking.
Be intentional with your networking
Be of service to people
Hate Networking? This 1 Technique Will Make You Anyone's Best Friend
by Jory MacKay | Inc.
Spoiler- the technique is to build reciprocity into every encounter. The article lists 5 things you can do to create value and reciprocity.
JOB SEARCH
This Google Expert's Top SEO Tips For Job Seekers In 2017
by Tina Arnoldi | Fast Company
Learn some of these SEO secrets/tricks so you can improve when and where you show up online!
INTERVIEWING
Why Post-Interview Thank You Notes Really Matter
by Jaime Petkanics | The Prepary
Here are two reasons:
Good manners
 Shows your interest in the job
ALWAYS do it. It could be the one thing that tips the scales in your favor!
TRENDS
Five Reasons Candidate Rediscovery Is Recruiting's Next Big Thing
by Ji-A Min | Talent Culture
What is candidate rediscovery? It is the practice of mining the existing resume database to find candidates for open job requisitions. And to be clear, this doesn't happen very often, despite what you may think. The ATS search functionality isn't as good as it could be, and that frustrates recruiters.
Did you know:
65% of resumes received for a high volume role are completely ignored
This article is written for recruiters and employers, however, it's helpful for job seekers to understand what's going on.  Pay attention to these trends and adjust your job search strategy accordingly.
What Do Corporate Recruiters Want? We Asked Them
by Jon Shields | JobScan
Please, read this! It provides a thorough explanation of how recruiters work and what they do! 4 recruiters were interviewed for this article to help job seekers better understand the recruiting process!
CAREER
8 Ways to Become a Lifelong Learner
by Sharlyn Lauby | The Unretirement Project
Lifelong learning takes planning and discipline! But it's one thing you can do to ensure career stability! These 8 tips will absolutely help you become better at it!

Hannah Morgan speaks and writes about job search and career strategies. She founded CareerSherpa.net to educate professionals on how to maneuver through today's job search process. Hannah was nominated as a LinkedIn Top Voice in Job Search and Careers and is a regular contributor to US News & World Report. She has been quoted by media outlets, including Forbes, USA Today, Money Magazine, Huffington Post, as well as many other publications. She is also author of The Infographic Resume and co-author of Social Networking for Business Success.