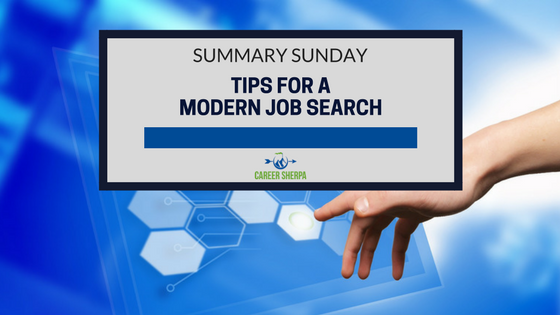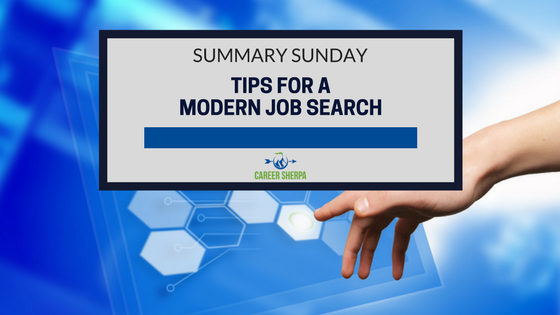 Do you know what it is going to take to land a new job in today's job market?
My hunch is, you're not doing enough now to help get you to the next steps in your career. I've rounded up some tips for a modern job search to help bring you up to speed.  You'll learn how to brand and sell yourself, create a better LinkedIn profile, improve your presence on Twitter, and what not to do when starting a side hustle. Even if you are currently looking for a new job, wouldn't it be great if job opportunities came to you?! That can only happen if you are taking the right steps today! 
I love sharing articles and information other experts have written! This summary comes from all the best articles I've shared this week on Twitter so if you want to follow me on Twitter, you can find all this info in real-time.
JOB SEARCH
People Don't Buy Products, They Buy Better Versions of Themselves
by Belle Beth Cooper and updated by Alfred Lua | Buffer
This is the biggest shift in thinking for all job seekers! Stop pushing your wants and needs. Instead, focus on the wants and needs of your future employer. As one commenter noted, make your customer (in your case, your future employer) the hero of the story you tell!
WORK TRENDS
5 Biggest Mistakes People Make When Starting a Side Hustle
by Brit + Co | Levo League
The side hustle isn't for everyone, though it should be! You never want to put all your eggs in one basket (or rely upon a single source of income). Learn where side-giggers have gone wrong so you don't make the same mistakes.
SOCIAL MEDIA
3 Must-Use Tools to Curate Your Twitter Testimonials
by Anne Smarty | Internet Marketing Ninjas Blog
I'm fairly sure the title of this article befuddles most of you. But here's why I want you to read this article. Using one of these tools can help you create a summary of articles you've tweeted. And if you've been selective about what you share, in other words, you're tweeting about topics related to your career, you can gain extra exposure on Twitter (and beyond) with your curated content. This is personal brand recognition!
LINKEDIN
Recruiters Explain What The Worst LinkedIn Profiles Have In Common
by Lars Schmidt | Fast Company
Is your profile out of date? Does your headline suck? There are just a couple of the things recruiters notice (and dislike!) Take action and fix your profile TODAY based on feedback from these recruiters.
MENTIONS
This Document is as Useful as a Resume (Maybe More)
by Mark Anthony Dyson | Jobs2Careers
Mark is talking about something called a "handbill." I call it an infographic resume. It is a tool you network with!
PERSONAL BRANDING
Three Secrets From My Skillshare Class
In case you missed it- I just launched a Skillshare class on how to create your personal brand. I share some secrets about personal branding plus a link to the free class.
How to Build a Powerful Personal Brand Online [Infographic]
by YouTern, Infographic by IntNetworkPlus

Hannah Morgan speaks and writes about job search and career strategies. She founded CareerSherpa.net to educate professionals on how to maneuver through today's job search process. Hannah was nominated as a LinkedIn Top Voice in Job Search and Careers and is a regular contributor to US News & World Report. She has been quoted by media outlets, including Forbes, USA Today, Money Magazine, Huffington Post, as well as many other publications. She is also author of The Infographic Resume and co-author of Social Networking for Business Success.