Your December job search should be in full swing by now, but if not, it's not too late!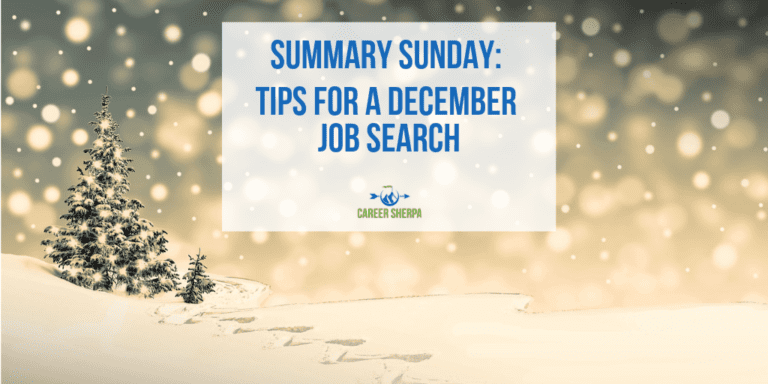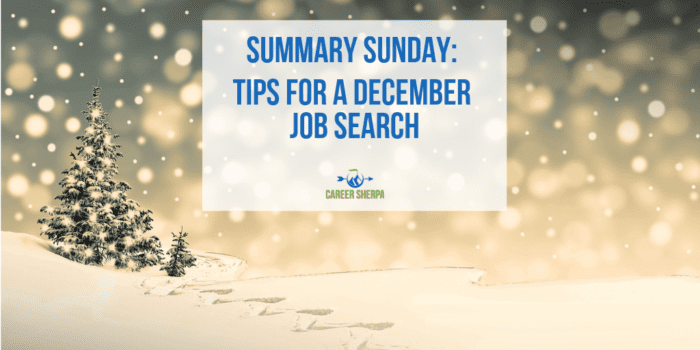 Job searching during the month of December is proven to be one of the best! Companies are eager to bring on new employees in January and are actively searching for candidates!
I've rounded up these articles ranging from holiday job search strategies to tips to fight age discrimination on your resume. You'll also get tips on how to apply to a job online and what new tools you need to be familiar with if job searching.
And if you are looking for more help for your December job search, don't forget Job-Hunt.org's guide, New Year, New Job available at no-cost!
JOB SEARCH
14 Festive Strategies That Land Interviews During the Holidays
by Lisa Rangel | Chameleon Resumes
December is THE BEST time to network for a new job! These 14 tips by Lisa Rangel, Executive Resume Writer, will help you have a little fun while you network.
Essential Tools for Today's Advanced Job Search
by Bob McIntosh | Job-Hunt.org
Do you know how ATS work? Are you using LinkedIn's mobile app on your phone? How comfortable are you recording video from your computer or phone? These are just some of the tools addressed. Make sure you are up-to-date on the 7 tools outlined.
How To Apply For A Job Online (And ACTUALLY Get An Interview)
by J.T. O'Donnell | Work It Daily
This video is 13 minutes well-spent. If you have ever applied for a job online, then you know how frustrating it can be. What I don't think most job seekers understand is how ineffective this method is. J.T.'s tips will help you stand out.
LINKEDIN
Get Recruiters to Notice You on LinkedIn, with Donna Serdula
by Mac Prichard | Mac's List
Listen to Donna Serdula provide valuable information about how to really get your LinkedIn profile in shape. There are other valuable resources listed in this podcast too. Keywords are super important and impact where your LinkedIn profile shows up in search results.
MISCELLANEOUS
Worried About Age Discrimination? 9 Things on Your Executive Resume That Show Your Age
by Meg Guiseppi | Executive Career Brand
Age discrimination exists. However, you shouldn't broadcast your age on your resume. Here are 9 things to be aware of because they may be showing your age.
What Straight-A Students Get Wrong
by Adam Grant | The New York Times
I wanted to share this because a lot of students get this wrong. It isn't their fault. Throughout their school years, they were told to work hard, get good grades and you'll succeed. But perhaps they were being taught the wrong things.
I hope you found these helpful. Share with those you think would benefit. And to get this delivered to your inbox every Sunday, subscribe below. 

Hannah Morgan speaks and writes about job search and career strategies. She founded CareerSherpa.net to educate professionals on how to maneuver through today's job search process. Hannah was nominated as a LinkedIn Top Voice in Job Search and Careers and is a regular contributor to US News & World Report. She has been quoted by media outlets, including Forbes, USA Today, Money Magazine, Huffington Post, as well as many other publications. She is also author of The Infographic Resume and co-author of Social Networking for Business Success.