What will it take to thrive in your career?
You want to make the most money possible, network more efficiently, develop in-demand skills and handle workplace conflict, right?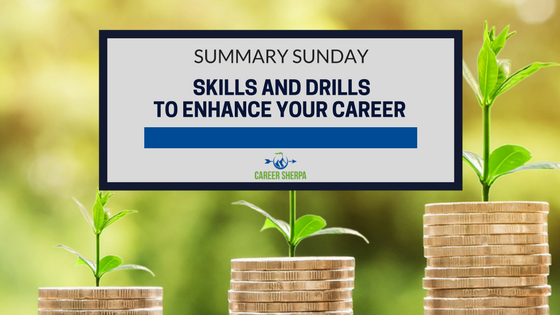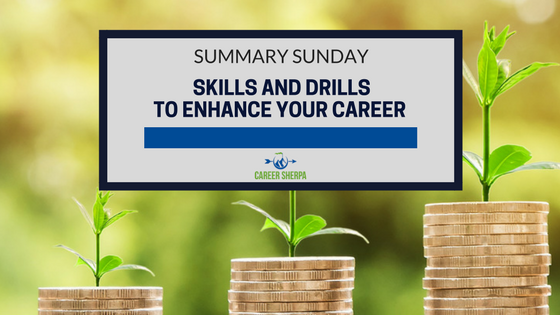 Each of these articles has information to help you stay competitive!
INTERVIEWING
6 Salary Negotiation Tips That Work for Everyone
by Cassidy Rush | Payscale
Fewer than 43% of Payscale respondents said they had ever asked for a raise. Why so few? The top reasons were that they felt uncomfortable discussing pay or were afraid of being perceived as pushy. Sound familiar? Learn what you can do to overcome these fears!
NETWORKING
Five Networking Opportunities Hidden In Your Average Workday
by J. Kelly Hoey | Fast Company
There are easier, less time-consuming ways to network. These 5 will help you!
CAREER
The 10 Best-Paying Jobs for Millennials
by Rebecca Koenig | US News & World Report
It's not the jobs that I found interesting in this article. It was the chart about what is important to Millenials. Here it is.
via US News & World Report
The 10 skills you need to thrive in the Fourth Industrial Revolution
by Alex Gray | World Economic Forum
By 2020, 35% of skills that are considered important in today's workforce will have changed. Maybe it's time to pay more attention to developing these skills!
7 Tricky Work Situations, and How to Respond to Them
by Alicia Bassuk | Harvard Business Review
We all face conflict and uncomfortable situations at work. Maybe you'll handle one of your's better if you read this. [You may need to create a free account to read the full article, but it's worth it.]
HOT ISSUE
Study finds 75 percent of workplace harassment victims experienced retaliation when they spoke up
by Tara Golshan | Vox
Here are some numbers to help you see how "shame, fear, and cultural norms all allow sexual harassment to go underreported."
In 2016, the EEOC released a comprehensive study of workplace harassment in the United States, which concluded that "anywhere from 25% to 85% of women report having experienced sexual harassment in the workplace."

"One 2003 study found that 75% of employees who spoke out against workplace mistreatment faced some form of retaliation," the EEOC report found.
Unwanted physical touching was formally reported only 8% of the time; and sexually coercive behavior was reported by only 30% of the women who experienced it. … Studies have found that 6% to 13% of individuals who experience harassment file a formal complaint.
"one in four reported having experienced some form of harassment in the workplace. But when specific acts of harassment were mentioned, like sexual coercion or crude jokes, 60 percent of women reported having experienced some form of sexual or gender harassment."

Mandatory confidential arbitration hides "the problem on two fronts: They keep victims feeling isolated, and at times like the only people affected, and they insulate the perpetrator."

Hannah Morgan speaks and writes about job search and career strategies. She founded CareerSherpa.net to educate professionals on how to maneuver through today's job search process. Hannah was nominated as a LinkedIn Top Voice in Job Search and Careers and is a regular contributor to US News & World Report. She has been quoted by media outlets, including Forbes, USA Today, Money Magazine, Huffington Post, as well as many other publications. She is also author of The Infographic Resume and co-author of Social Networking for Business Success.