This is a collection of posts shared on Twitter this week that I found particularly interesting, enlightening, helpful or just plain good! I hope you'll take some time to check them out and if you enjoy them, follow the author!
Career and Life Wisdom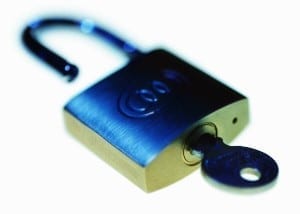 Learning inside and outside of your immediate industry helps with your long-term career survival in the rapidly changing economy. It won't be slowing down any time soon, so I hope you chose to unlock your thinking today! Perhaps you saw my earlier post about Reid Hoffman's book, "The Start-up of You" and his concept of permanent beta. What he means by this is that we should constantly be revising and improving ourselves to fit within the constantly changing demands of today's workforce and for our own personal happiness and success. Hoffman sees this in a positive light, offering each individual unlimited chances and opportunities!
5 Things to Determine if You're "Likeable" or Not- In a Professional Kind of Way
by Kris Dunn on Fistful of Talent @Kris_Dunn
This post will absolutely push most of you outside of your comfort zone! Yay!
5 Attitudes to Adopt for Success in Work and Life
by David Shindler on YouTern @LearningtoLeap
Another challenge for you…success on the job is determined by you. What can you do to increase the odds of being more successful? All five are important! But #5 gets my vote for THE most important!
The Erosion of Privacy and the Rise of Publicness…and why its a good thing
by Brian Solis @BrianSolis
Brian opens his post with this:
Gabriel García Márquez once wisely observed, "Everyone has three lives: a public life, a private life, and a secret life."
One of the things I think many of us struggle with is what is personal and what is private. This is a great read and absolutely will get you thinking, especially after reading Kris Dunn's post.
Pushing You!
There are very few absolutes in this world. And what we might think is a rule or strong immoveable opinion today will likely be seen differently in the future. Challenge your beliefs once in a while. See if they still make sense.

Hannah Morgan speaks and writes about job search and career strategies. She founded CareerSherpa.net to educate professionals on how to maneuver through today's job search process. Hannah was nominated as a LinkedIn Top Voice in Job Search and Careers and is a regular contributor to US News & World Report. She has been quoted by media outlets, including Forbes, USA Today, Money Magazine, Huffington Post, as well as many other publications. She is also author of The Infographic Resume and co-author of Social Networking for Business Success.