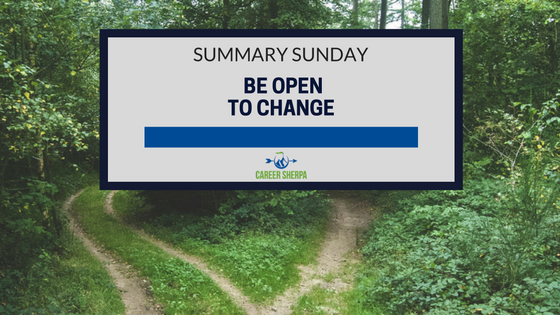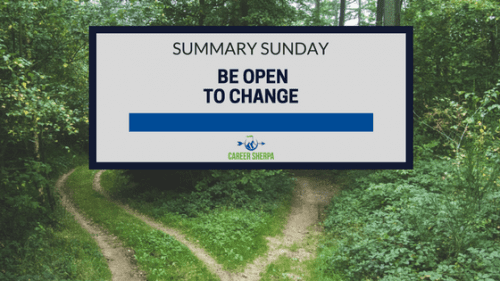 Change happens!
During your career, you will change jobs, the company will change direction, you'll get new managers and many times you will feel these changes are out of your control. Learning how to adapt in an ever-changing environment will help you thrive. 
When you stay current with how companies fill jobs, you're more likely to land a new job faster.
And we even saw our country's leadership change  this week. There have been many campaign promises made, some you may or may not agree with. Some he may or may not be able to achieve.  Each of us has an opportunity and obligation to educate ourselves on the facts of the new policies and laws the President-elect plans on implementing.  Stay informed.
Just like your career, it is easy to dismiss our personal responsibility to manage the things we can manage and stay up-to-date. Keep your head out of the sand. Take accountability and  advocate for yourself and the things you believe in.
NEW LOOK
My site has a new look- finally!
With the help of Rebecca Metz, Web Pages That Sell, you'll see a more modern look to Career Sherpa. We are still working out some minor kinks. If you have feedback or suggestions, I'm all ears!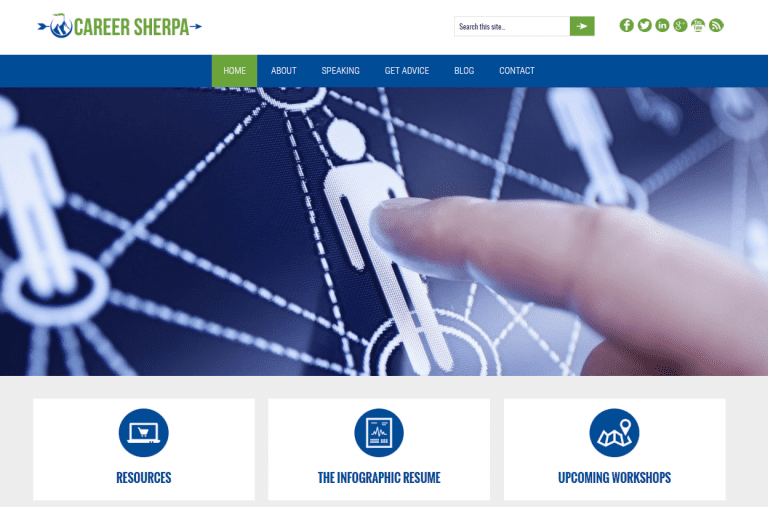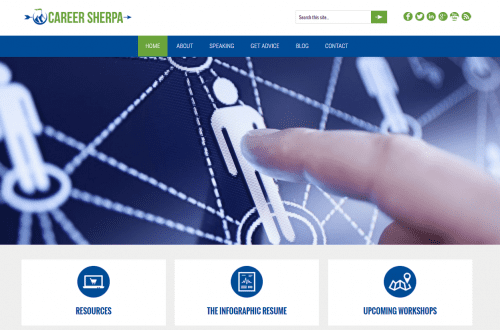 JOB SEARCH
by Neil Patrick | Job-Hunt.org
If you have ever wondered what the difference is in working for a startup, this series of articles will help you understand. Over the past few years, more new jobs were created in small to medium companies, such as startups, so it is worth your time to evaluate whether a startup is a good fit for you.
NETWORKING
13 Reasons Why You're Terrible At Networking
by Derek Lennon | Job Monkey
There are right ways and wrong ways to network. If you aren't a fan of networking, take the time to make sure you are doing it the right way!
FACEBOOK
Facebook Threatens LinkedIn with Job Opening Features
by Josh Constine | TechCrunch
Are you on Facebook? Did you know there are 1.18 billion daily active users on average for September 2016 [Facebook] That's huge and a reason Facebook job ads threaten LinkedIn.
Recruiters who track trends also see Facebook's job ads could take off. You can read these two articles to understand better how job ads on Facebook could play out.
Why Job Postings on Facebook Are The Beginning of the End for LinkedIn by Matt Charney | Recruiting Daily
Facebook About to Make Move Into Job Listings by Chris Russell | Recruiting Headlines
LINKEDIN
LinkedIn Features You Need To Know
New features such as Open Candidates, Salary Calculator and Career Pages change (for the better) the ways you can use LinkedIn to help with your career and job search.

Hannah Morgan speaks and writes about job search and career strategies. She founded CareerSherpa.net to educate professionals on how to maneuver through today's job search process. Hannah was nominated as a LinkedIn Top Voice in Job Search and Careers and is a regular contributor to US News & World Report. She has been quoted by media outlets, including Forbes, USA Today, Money Magazine, Huffington Post, as well as many other publications. She is also author of The Infographic Resume and co-author of Social Networking for Business Success.