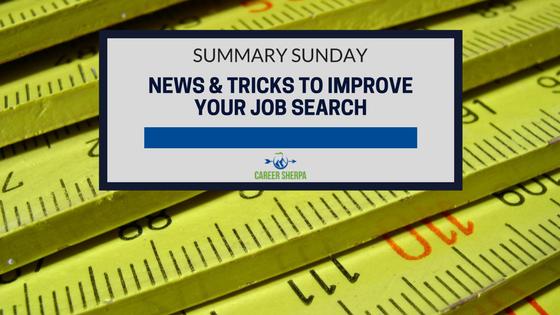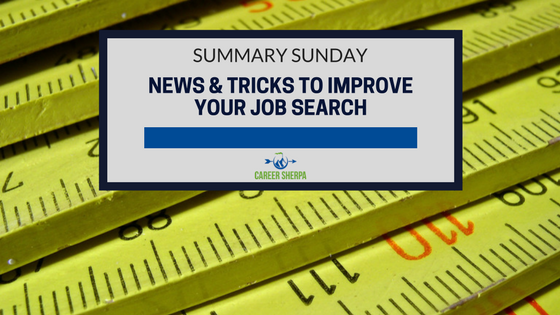 It doesn't matter if you are actively looking or just fishing on the weekends for a new job. You want to make sure you are staying up to date and doing the right things! Take a gander at these carefully curated articles for help! 
I've been traveling and knee-deep in lacrosse, so my apologies for not writing more over the past several weeks. Plus I took my annual one week vacation in Vermont where I unplug and rejuvenate!
This collection of top articles comes from my Twitter stream. I hope you find them helpful and feel free to follow me over on Twitter at @careersherpa so you never miss out.
LINKEDIN
The Role of Video on LinkedIn: Native Video is Finally Here!!!!
by Viveka Von Rosen
Want to upload video from your phone as a LinkedIn status update? You'll be able to soon! Native video is just the newest trend in social media, so LinkedIn is jumping in. Think about using video to talk about an event you are attending, share a hot tip, or capture short interviews.
LinkedIn Adds Extra Insights to 'Profile Views' Data, Including Keywords Used to Find You
by Andrew Hutchinson | Social Media Today
Take advantage of LinkedIn's new insights. Are the right people checking out your profile? Now you can get data on the titles of people looking at you.
JOB SEARCH
7 Ways to Present Yourself as the Best Candidate for the Job
by Susan P. Joyce, Job-Hunt.org | YouTern
Being a stand out candidate requires you do more! Follow these tips and you'll leave a memorable impression!
12 Ways to Measure Your Job Search Progress
by Barb Poole | Hire Imaging
Barb lays out how to know if you are doing a good a good job hunting! Follow her advice and you'll certainly improve your results.
RESUME
The Single Most Important Consideration for Your Resume
by Job Search Bible
I NEVER write about resumes, but I shared this graphic and I think the advice in the article will help you with your resume! Some of the best resume writers and career experts have chimed in with their expertise.

Hannah Morgan speaks and writes about job search and career strategies. She founded CareerSherpa.net to educate professionals on how to maneuver through today's job search process. Hannah was nominated as a LinkedIn Top Voice in Job Search and Careers and is a regular contributor to US News & World Report. She has been quoted by media outlets, including Forbes, USA Today, Money Magazine, Huffington Post, as well as many other publications. She is also author of The Infographic Resume and co-author of Social Networking for Business Success.