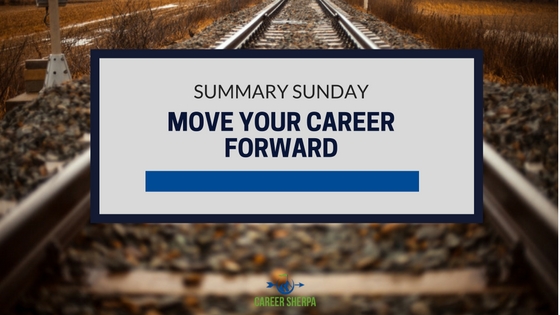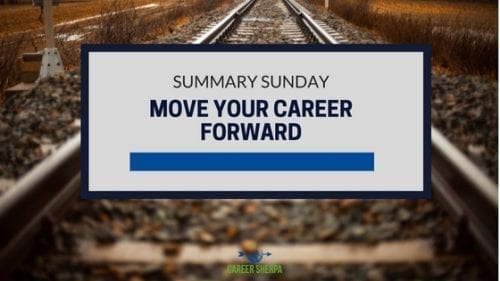 It is up to you to move your career forward and this takes effort along with skills to advance to the next level.
Career Advancement Is Up To You
No matter where you are in your career, if you want to advance to the next phase, you're going to need to keep your career management skills up to date by following what's happening in the world of job search, recruiting and workplace trends!
Here's my weekly roundup of top performing posts!
NETWORKING
10 Tips to Becoming a Connector (Not Just a Networker) by Miriam Salpeter | Vault
This makes networking feel a whole lot better! As Salpeter writes:
A connector is always thinking about how to help others in his or her network. 

And if you act as a connector, you'll not only help other people get in touch with each other but will also reap the benefits in return. People will be more likely to think about you and refer you for opportunities if you go out of your way to help link them with useful information and contacts.
12 Tips for Networking at Recruitment Events (Without Being an Awkward Mess) by  Michelle Burke | Social Talent
Not a fan of networking events or recruiting events? No problem. Here are 12 things to keep in mind!
LINKEDIN
Lights, camera, action! Video has arrived on LinkedIn. Here is the official announcement by LinkedIn. Your LinkedIn Feed is Coming to Life with Videos from LinkedIn Influencers 
But you don't have to wait for LinkedIn to roll this out. Why not embed your own video (from YouTube) in your summary. Share a quick 30 second message about you, talk about an important work related topic or a potential solution to a problem in your industry or occupation.
Take a look at this set of videos where LinkedIn Influencers explain their personal vision statement.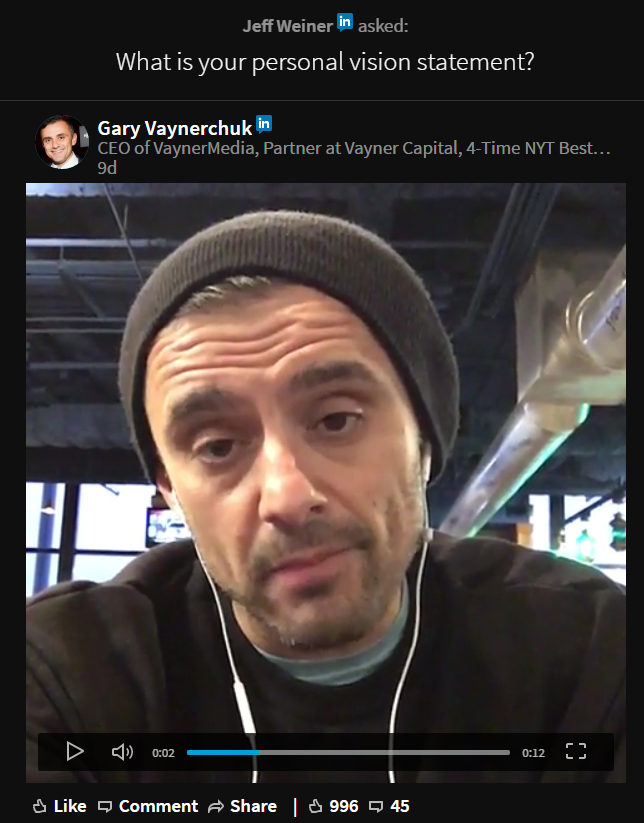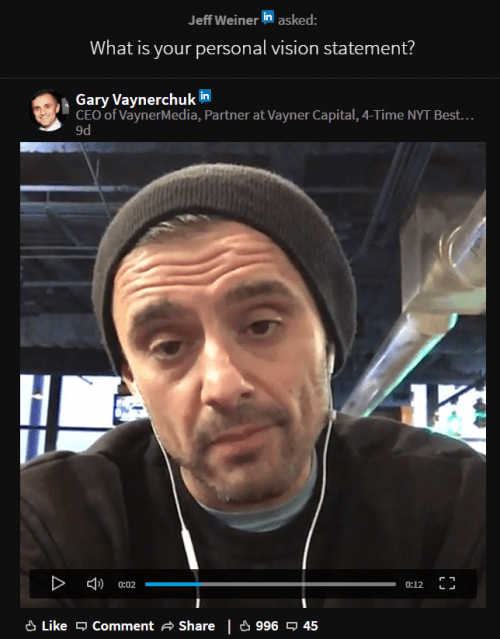 CAREER
7 Ways to Get Out of a Job / Career You Hate (When You're Feeling Totally Stuck) by Jenny Foss | Job Jenny
Foss has answers for you if this is how you are feeling!
Do you walk in every Monday to people you don't enjoy, a boss who undervalues you, or a workload that's more suited to four humans than one?

Or, maybe you're bored. So. Freaking. Bored.

Whatever the cause, you're feeling stuck. You need out, but how do you do it?
What To Do When Your Boss Plays Favorites by Caroline Zaayer Kaufman | Monster
So your disappointed (or mad) that your boss is chummy with one of your colleagues and they seem to be getting preferential treatment, what do you do? Several experts (including me) chime in with ideas on how to fix the problem.
5 Signs It's Time To Ask For A Raise by Jenny Che | Huffington Post
Everyone wants to make more money. Here are 5 scenarios when you should ask for more!  (I was happy to contribute to this article too!)

Hannah Morgan speaks and writes about job search and career strategies. She founded CareerSherpa.net to educate professionals on how to maneuver through today's job search process. Hannah was nominated as a LinkedIn Top Voice in Job Search and Careers and is a regular contributor to US News & World Report. She has been quoted by media outlets, including Forbes, USA Today, Money Magazine, Huffington Post, as well as many other publications. She is also author of The Infographic Resume and co-author of Social Networking for Business Success.