How to create & use a personal marketing plan to land a job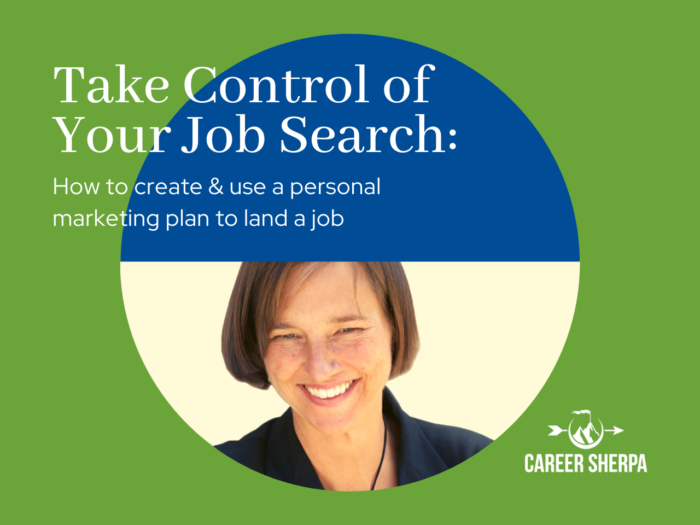 Do you feel disorganized and discouraged?
Are fed up by applying to jobs online?
Is waiting to find the perfect job frustrating you?
I need to let you in a little secret. Job search isn't about having a great resume.
If landing a new job was as easy as submitting your resume online, you would already have a job by now.
You need a plan – specifically, you need a personal marketing plan.
Why Your Job Search Isn't Working
In my experience working with thousands of job seekers, I noticed that most didn't have a plan or they couldn't clearly explain what they were looking for. This happened because their job search was reactive.
They chased job postings.
Not only was this frustrating for the job seeker but it made it difficult for those trying to help them.
If this is you, then you probably have hit a wall. Or you wonder where all the "good" jobs are. You can turn your job search around.
Your Personal Marketing Plan Serves Two Purposes:
1. Your plan directs and prioritizes your job search.
2. Your plan helps others help you.
Provides Focus
You wouldn't take a vacation or launch a new product or service without a plan. So why launch your job search without one? Your personal marketing plan allows you to focus your energy and activities in the right areas.
Facilitates Better Networking
The most successful job seekers have learned how to have conversations with people who can help their job search. But who are the "right" people to speak with? It isn't about who you speak with, as much as it is about being clear in communicating your career goals. A clear message makes it much easier for people you meet with to provide you with meaningful help and guidance.
If you are ready to get your job search on track and launch a focused job search where you are in control, then you need a plan.
And you will begin creating your very own during this personal marketing plan webinar.
Webinar Details
Choose one session based on your availability!
A recording will not be available. This is a live, interactive webinar so if you can't attend one of these sessions, please wait for the next offering.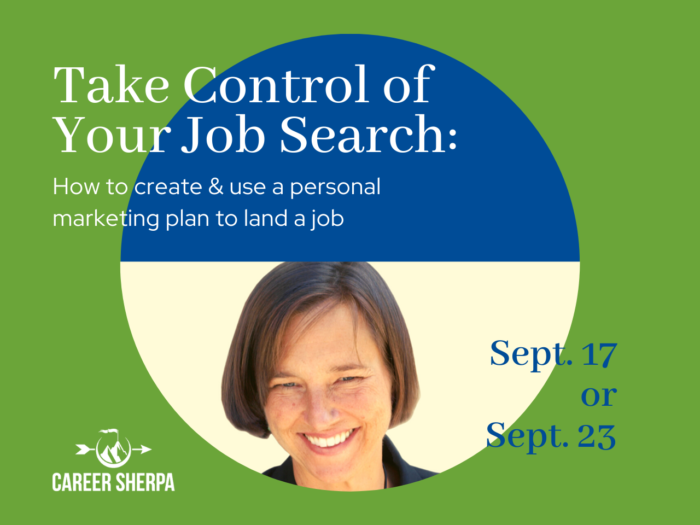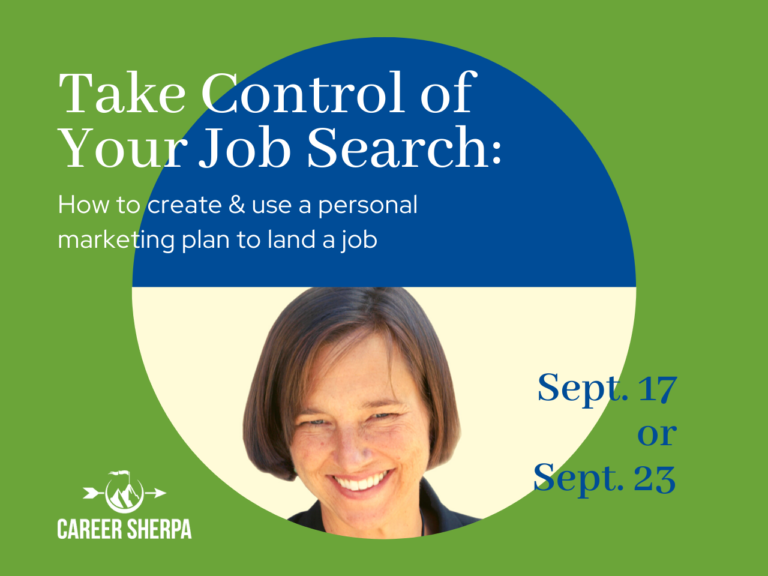 Key Take-Aways
After this live, interactive webinar you'll be equipped with everything you need to create and use your own personal marketing plan. We will address:
What information do you need for your personal marketing plan?
How do you use the marketing plan while networking?
Will someone even know what a personal marketing plan is?
How many versions of a personal marketing plan do I need?
BONUS: You'll receive sample plans, resources to research companies, scripts to use when you introduce your personal marketing plan and the opportunity to test it's magic by sharing your plan with fellow attendees.
Who Is This For
Creating and using a personal marketing plan works for anyone who is:
Pursuing a new career or job change
Fed up by sending resumes into a black hole
Looking for opportunities that may only be announced internally
Mid-career level or above and not seeing the right level jobs available

Hannah Morgan is one of this year's LinkedIn Top Voice in Job Search and Careers and a nationally recognized author and speaker on job search strategies.  She founded CareerSherpa.net to combine her career expertise with her love of writing, speaking and social media. Her mission is to educate professionals on how to maneuver through today's job search process.  Hannah is a regular contributor to US News & World Report. She has been quoted by media outlets, including Forbes, USA Today, Money Magazine, Huffington Post, MarketWatch, LifeHacker, The Muse, Business Insider, SmartBrief, Payscale as well as many other publications. She is also author of The Infographic Resume and co-author of Social Networking for Business Success.