Create a robust LinkedIn profile then draw attention to it!
If you've ever wondered how to enhance your LinkedIn profile and presence, this LinkedIn eGuide will answer your questions!
Within its 40 pages, you'll find the help you need to build a better LinkedIn profile.
And once you've updated your profile, you'll be ready to take action!
You don't need to be sales-y or overly self-promotional to have success on LinkedIn. In fact, you don't want to be!
Your LinkedIn profile is more than an online resume.
It's a:
Portfolio of your work and experience
Place to stay connected with past colleagues and meet new people
Social networking platform where you share ideas
Here's What You'll Discover
The real magic on LinkedIn happens when you engage (like, comment or share posts) on LinkedIn and you'll find tips and ideas to make this almost effortless.
When you combine a robust profile with thoughtful engagement on LinkedIn, you'll see an increase in the number of people viewing your profile.
In fact, when I've worked with clients on their profiles and LinkedIn engagement, they've seen huge spikes in the number of profile views. In this LinkedIn Guide, I include all the tips and worksheets I provide to clients when I work with them.
Who Is This For?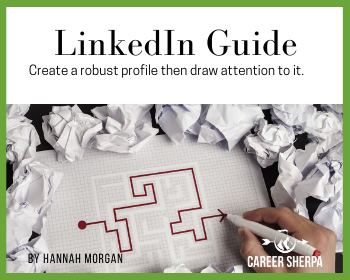 The tips and advice in this LinkedIn Guide work for anyone, at any level and in any profession.
No matter what your profession, having a presence on LinkedIn is always a good idea. Some professions are not as well represented on LinkedIn, such as people in the trades or even teachers. But, being one of only a few on LinkedIn from your profession can't hurt!
I've written this LinkedIn Guide primarily for people who are actively job searching, but even if you aren't in a job search, the information is still applicable and helpful.
Here's What You Get
40 pages of instructions, screenshots and worksheets in an electronic (pdf) format.
Checklist To Improve Your LinkedIn Profile
LinkedIn Worksheet
How To Update Your Status Regularly
25 Status Updates That Get Attention On LinkedIn
How To Post Engaging Comments On LinkedIn
How To Respond When Someone Shares A Job On LinkedIn
LinkedIn Features You Should Know About
$19.99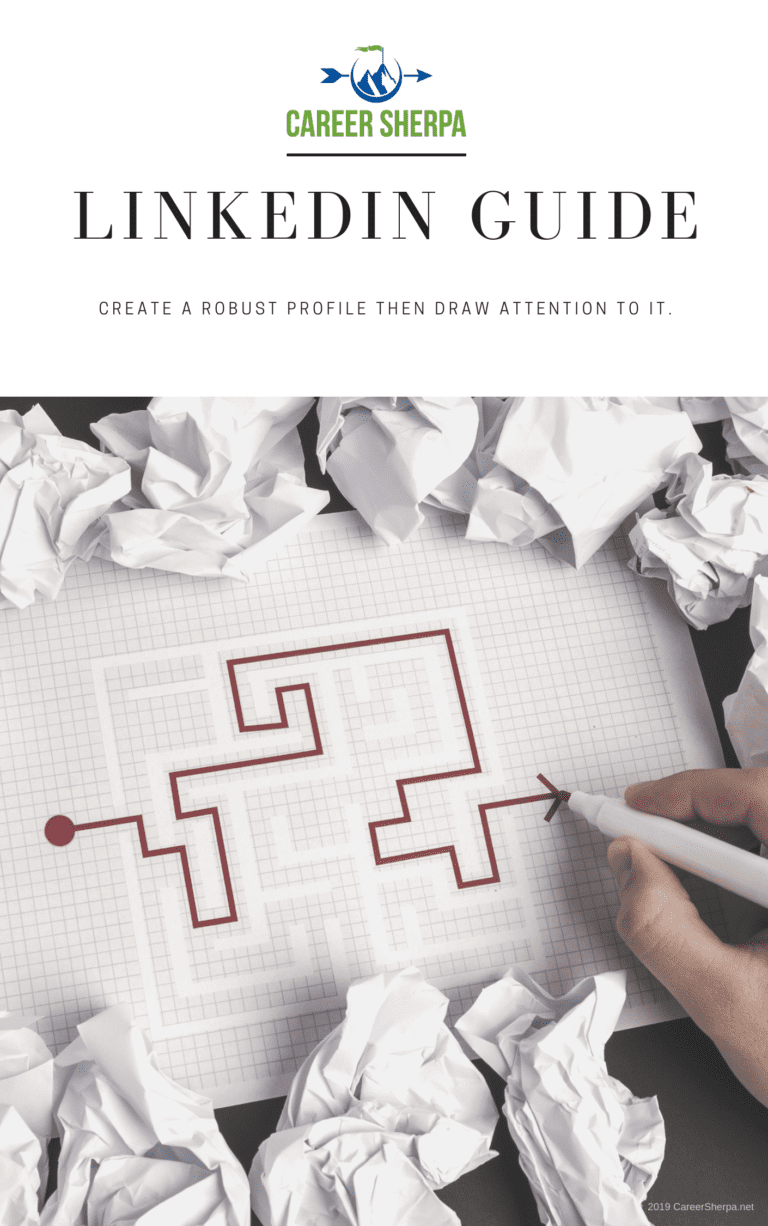 Clicking on the "add to cart" button takes you to Paypal where you can choose to pay by credit card or Paypal. (If you want to pay with a credit card, you do not need a Paypal account.)  Your ebook is emailed to you after you complete the purchase.
More eGuides Available