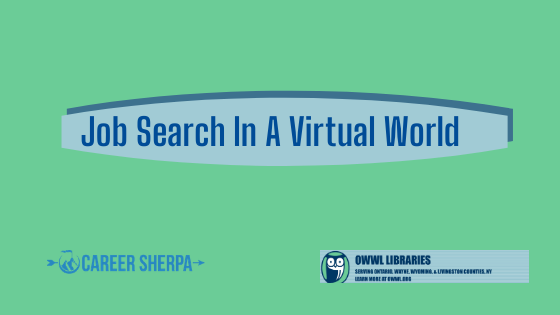 Job Search in a Virtual World is a series of webinars to help those job seekers in the Rochester, NY/Finger Lakes area looking for job search help in 2021.
The Macedon Public Library is hosting four webinars in January 2021, thanks to a grant they were able to secure. If you are in the Finger Lakes or Rochester area you can enroll for any of these at no cost.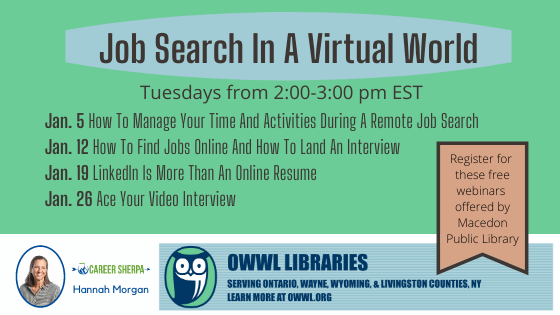 The webinars are on Tuesdays from 2:00-3:00pm EST.
They are offered virtually but you must register.
January 5: How To Manage Your Time and Activities During A Remote Job Search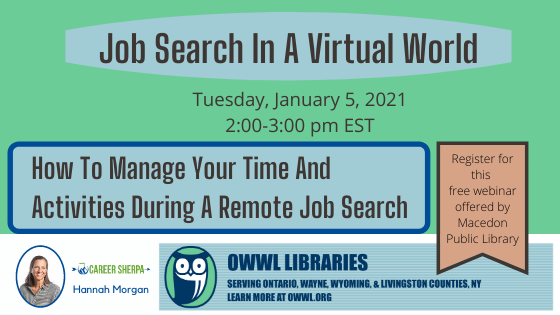 This event was recorded and available soon.
---
January 12: How To Find Jobs Online And How To Land An Interview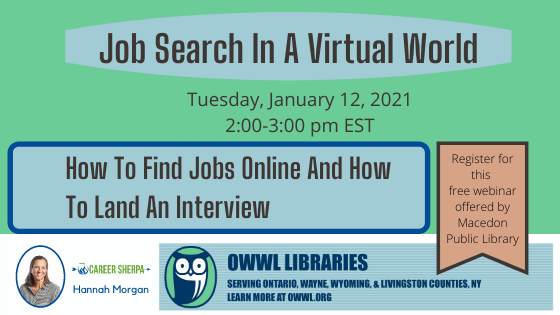 ---
January 19: LinkedIn Is More Than An Online Resume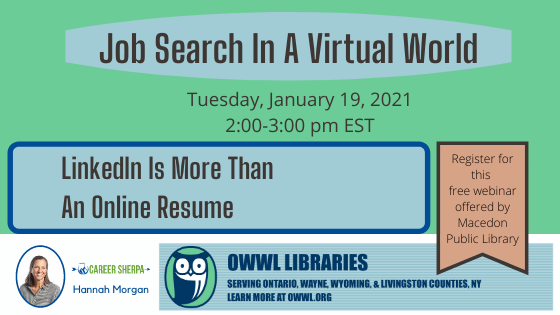 ---
January 26: Ace Your Video Interview