Never worry about what to share on LinkedIn again!
Download this FREE printable resource to inspire your regular status updates!
Just print these ideas and keep them by your computer!
This is a printer-friendly version that won't kill your color ink cartridges!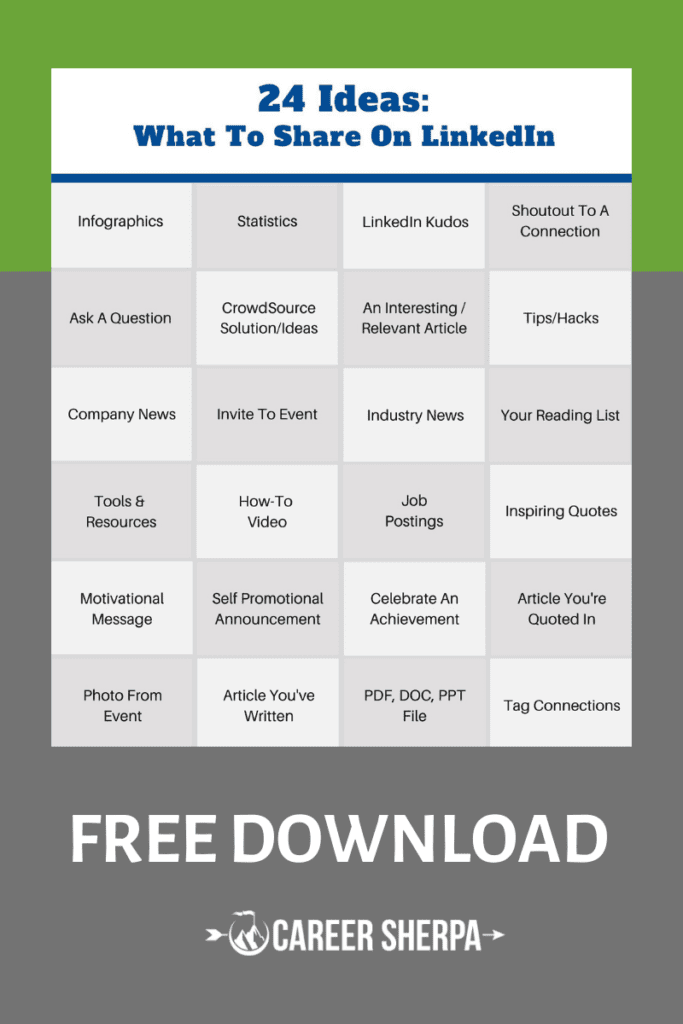 Your name will be added to our mailing list and you'll receive regular updates. If at any time you no longer wish to receive information, you can unsubscribe! I promise we will never sell your name, email or other information to anyone.