So you have a job offer on the table and you're not sure what to do! Take a step back and create a list of what you need from your next job.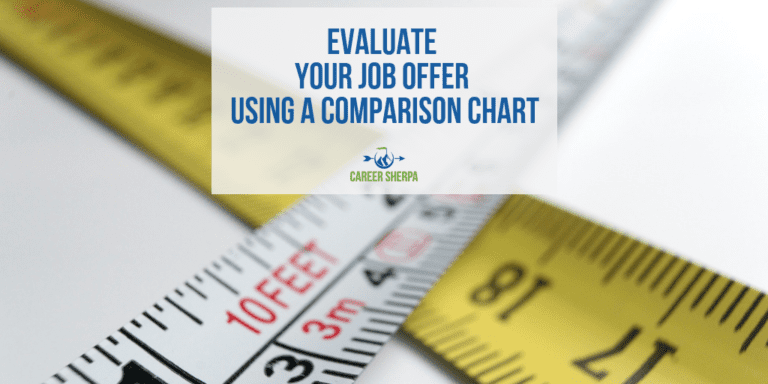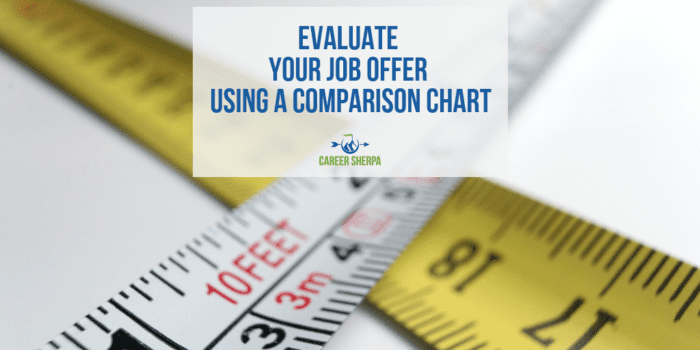 There's nothing more exciting than receiving a job offer. But that excitement is often mixed with anxiety and apprehension. What if you make the wrong decision? And what if you have more than one job offer to pick from?
To make the decision process less emotional, you'll want to objectively assess the offer. In order to do this, you'll need to first evaluate what's important in your next job to ensure you are making the best decision for your career and happiness.
Making a list of pros and cons may not be enough to help you objectively evaluate the offer and compare it against your current situation. While it isn't a bad place to start, think about what you need from your new job.
What You Need From Your Next Job
Money may be at the top of your list, but don't stop there. Here are more criteria or categories you'll want to consider when evaluating your next job:
Money: What is the salary, commission, or bonus structure? How often are raises administered?
The company: Does the size of the organization matter? This often impacts policies, processes and procedures and how the company functions. What about the organization's leadership style? And don't forget to investigate how the organization lives up to its mission, vision and overall integrity.
The job: What are the job duties; how will you be spending your day; how many meetings or events will you be expected to attend; what are the reporting relationships of the job; how will your boss measure success; and will you like what you're required to do.
Potential: Are there opportunities for advancement or does the organization offer tuition reimbursement? During the interview, listen for examples of employees who have been successful in both areas. While the interviewer may say they promote from within, there may not be enough roles for you to move up and into.
Working hours and flexibility: What are the real hours your colleagues work versus the published start and end times; will you be required to be on call or work overtime; does the company allow employees to work remotely or flex the work schedule?
Total compensation: Evaluate the quality and cost of health insurance; the number of days for vacation and sick leave; availability of retirement plans, and life/disability insurance. All these can represent up to a third of your compensation package.
Other items: Don't forget to think about commuting time, cost of parking, daycare, tuition reimbursement or other perks.
For more help, read this:
8 Things To Evaluate Before You Say Yes To A Job
Create a Comparison Chart
To create your chart, first, list your current job title in the first column and the job(s) you are evaluating in the next column(s).
Next, list the criteria that you need or want along the left. When you list them, put them in order of importance.
Here's a template.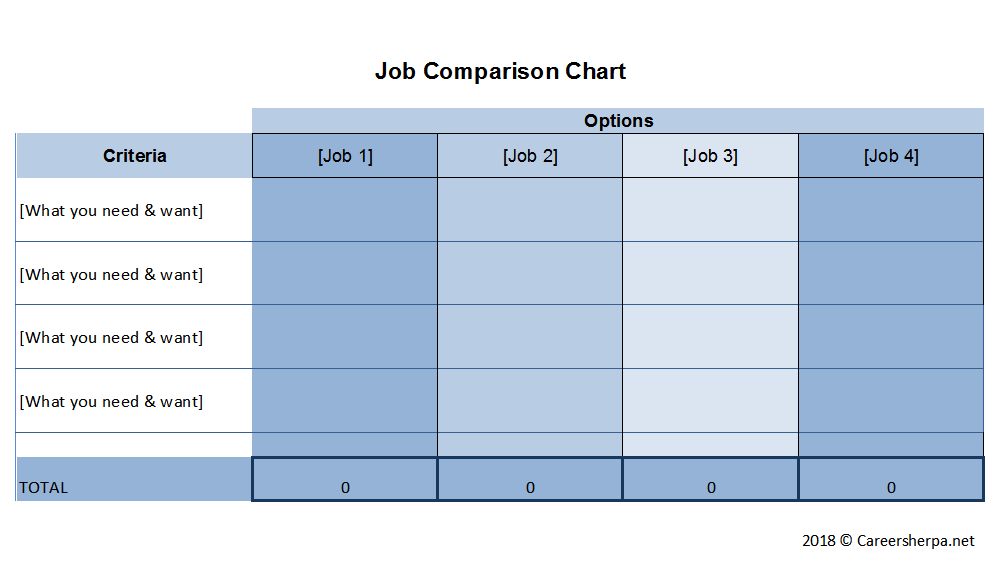 For your current job and each job offer, rank how well it meets each of the criteria using a simple one to five scale, where one is poor and five equals a perfect match.
If you are honest about how you evaluated each role, one job should have a higher overall score based on your criteria and the decision should be clear.
In the case of a tie, look at how each job ranked for your top three job criteria.
Create Your Criteria List Before You Interview
Start thinking about what you want from your next job now! The more you have thought about this, the better you will be at asking questions during the interview and this will help you determine how well the job meets your requirements. By the time you receive an offer, you should have almost all the information you need to make an educated decision.
For more help with your job interview, read this:
Interview Questions YOU Can Ask
Be Ready To Negotiate
If you really want the job but it didn't score high enough on your comparison chart, this is your chance to try and tip the scale. For most mid- to high-level roles, it's expected you will attempt to negotiate the terms of your offer.
And if the company can not meet the terms you are asking for, how did they handle it? Were they empathetic or hard-nosed towards your requests? How did they follow-up with you during the negotiation process? This is just one more way to determine if it is a company you would want to work for.
For more help negotiating your job offer, read these:
9 Tips To Negotiate A Job Offer Like A Pro
Communicate Your Decision
Finally, when you are ready to deliver your answer, either accepting or rejecting the offer, be polite and always follow the instructions provided.
Respond by the deadline provided and in the requested format (written or verbal). If you choose to reject the offer, explain why the offer isn't right for you at this time. Be truthful. If you do want to keep the door open for future opportunities with that employer, let them know.
An earlier version of this appeared on US News & World Report

Hannah Morgan speaks and writes about job search and career strategies. She founded CareerSherpa.net to educate professionals on how to maneuver through today's job search process. Hannah was nominated as a LinkedIn Top Voice in Job Search and Careers and is a regular contributor to US News & World Report. She has been quoted by media outlets, including Forbes, USA Today, Money Magazine, Huffington Post, as well as many other publications. She is also author of The Infographic Resume and co-author of Social Networking for Business Success.