You know you should do more with social media, but it seems so darn overwhelming plus, you don't have hours of extra time to waste. I get it.
Think about the this…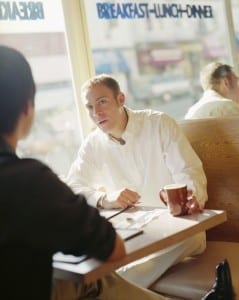 You go to conferences, meetings, networking events, meetup, and other IRL (in real life) meetings to market your business, right? These take time. And how often do you get a lead from one of these meetings? Always, sometimes, never? The reason you go to these meetings to market your business, make connections and nurture new and existing relationships. But you know this is only the first step- it is going to take more time and effort to make that happen. And for us introverts, or those of us who hate selling, this is often painful.
Build More Trusting Relationships
Social networking is a great way to take relationships to the next level. It gets your potential clients to "trust" you and we all know what happens then. Trust is one of the major components necessary for the sale and the referral. When I first started blogging, I looked for people who were doing it well. I began commenting on blog posts. It was through these comments that I was able to get additional opportunities for my business. Then Twitter came along and not only was it a super distribution channel for my blog posts, it also enabled me to forge many new online relationships with business partners and like-minded thinkers from around the world.
Who Should Jump Into Social Networking
The short answer is every business owner:
Consultants and coaches
Writers, artists, photographers, musicians, graphic designers, web developers
Retail stores, interior designers, real estate professionals, insurance agents, landscapers
Caterers, tutors, instructors, lawyers, doctors
Social networking is good for your online reputation and visibility. And it creates social proof. Your customers are using search engines (Google, Bing or whatever) to find solutions to their problems. Will information about your company's products and services come up on the first page of their search results?
Social Proof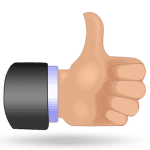 Star ratings, endorsements, testimonials, likes, fans, friends, connections. All these are part of the social proof your customers will be looking for before they make their commitment to buy. There's an post on eConsultancy "How to use social proof to increase conversions" which goes into more detail about the value and importance of social proof with examples. Go have a read!
Ready for Help?
Many regular readers may know that Miriam Salpeter of Keppie Careers and I have a book coming out this summer. Here's the cover!
This is why I am happy to share with you her newest project. I know and trust Miriam! She knows her stuff! In fact, Miriam has grown her business and her visibility through social networking! See!

Miriam is offering an online course. It is a great opportunity for hands-on help as you begin your voyage into social networking. So if you've been putting off the trek, jump in now with the support and guidance from someone who's lived it and done it!
6 Steps to Social Media Success for Small Business Owners
What will you learn?
What social networks are right for you.
How to make it easier for potential customers and clients to find you.
How to engage and impress your target audience.
What to say and how to say it online to inspire people to hire or buy from you.
Which resources will make you look smarter online.
Tips, tricks and tools to help you get it done faster, because you don't have time to waste!
Life is too short for trial and error: get it done now! When you join this program, you'll get just-in-time, laser-focused answers to your most pressing social media questions. You won't need to wonder what to do next — Miriam will be right there to answer your questions and to prepare you to grow your business. What do you get when you join?
A jump start: two, 75-minute, interactive online webinars.
Miriam will respond to your questions via a private Facebook group just for participants. She'll help you get ready to take charge of your digital footprint so you can take the next steps for success.
You'll be among the first to get a copy of my newest book when it's available at the end of July: Social Networking for Business Success, co-authored with Hannah Morgan.

Early-bird bonus: the first 25 people to sign up get a bonus Q&A call in July

.
 Get Help NOW!
The early-bird price is only $197.00 until midnight EDT, May 31st.
On June 1st, the price goes up to $297.00