Job Search is a full time job and up until now, there have been few tools designed specifically to help the job seeker manage their job search well. I hope this quick overview of several new tools will inspire you to check them out, what have you got to lose, they don't cost you a thing!
Organizing Your Job Search
JibberJobber.com by Jason Alba has been around for years, and yet many job seekers still don't know about it or use it. Spreadsheets can be cumbersome and don't send you reminders! If you are looking for an easy-to-understand and use tool to help schedule your followups to job applications, networking meetings and interviews, chances are you'll be excited about FreshTransition.com.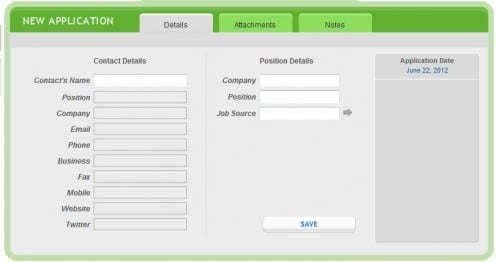 This simple interface allows you to add contact information for applications and networking meetings. You can even attach documents and add notes!
Once you have begun entering contacts, you can easily add meetings and interviews and link your schedule with Outlook.
Take a peek at this video to get a better overview of what FreshTransition is able to do.There are also User Videos that show you how to set job alerts, monitor your LinkedIn connections, and more!

Find Inside Connections
Don't just apply for jobs and hope. Be smart and find connections within the companies you apply to. This becomes much easier for you when you use JackalopeJobs.com. I wrote about the product back in May and you can read why I think it is a good idea to try it out here.

Still In Beta, but Check It OUT!
Update: This solution is not available. Tim Tyrell-Smith, aka Tim's Strategy has a job search tool in beta. Tim is a valued colleague and I can pretty much guarantee you that this will be worth trying out.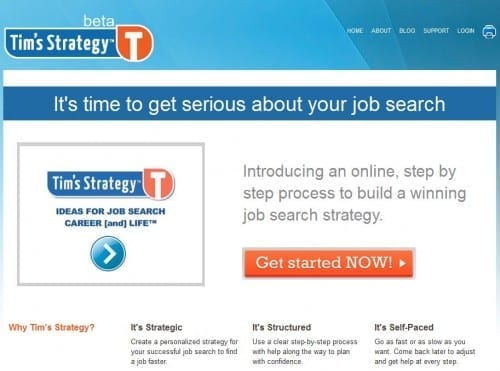 Streamline Your Resume for ATS (and more!)
UPDATE: Preptel is no longer available. You may be interested in checking out Resunate.  Preptel's Resumeter enables you to find jobs and then match your resume with the job posting and identifies missing key words so you can edit and add them for a better match. But the tool doesn't stop there. It has an interviewing preparation component to help you ace the interview WHEN it is scheduled.
The key differentiation with this product is the resume editing suggestions and interview prep. But it does help you find jobs based on your uploaded resume or LinkedIn profile. They call it "Job Targeting".

If you are still here and reading, what you will realize is that there is overlap in these tools. I guess that comes with the territory. I want you to think about where you are most challenged with your job search and select the tool that best addresses the core of your trouble.
Please let me know if you've used any of these tools and what you think!